printer friendly version
Highway rest stop security
August 2013
Fire & Safety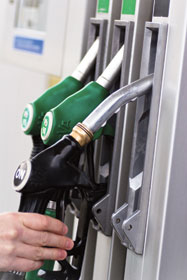 When the Extra Motorway Service Area (MSA) Group opened its facility on the M25 at Cobham in September 2012, it marked the culmination of a project that had first been discussed some 19 years earlier. Planning issues and some local objections to the size and scale of the proposed development meant that filling a 63-mile gap between service areas on this section of the motorway took rather longer than anyone had anticipated.
Now, for the 190 000 or so motorists that use the biggest ring road in the world every day, the new £75m Extra MSA provides a welcome opportunity to refresh and relax. Located roughly midway between Heathrow Airport and Gatwick Airport, it is home to a number of household names including McDonald's, Starbucks, M&S Simply Food, WH Smith, KFC, Quicksilver and El Mexicana. In addition there is a 75-bedroom Days Inn budget hotel, while Regus hosts a separate lounge facility and business centre, offering a full range of services and meeting rooms.
Andrew Long, chief executive of Extra MSA Group, comments, "We have worked hard to build a rapport with local groups who originally objected to the development. They feared it would be detrimental to their locality but now they have seen the results, many have complimented us on our work here."
While those wishing to stretch their legs can take a walk around the large lakeside terrace and landscaped grounds, most of the visitors need one thing and one thing only – fuel. Extra MSA Group developed what is now Europe's biggest petrol station on the Cobham site. With 36 forecourt pumps and six dedicated high-speed heavy goods vehicle (HGV) pumps – totalling 141 nozzles – it can serve around 3500 vehicles a day.
Worthing based Electrical Services & Projects (ESP) won the contract to supply the electrical services to the Cobham Extra MSA. With its vast experience of working in petrol service stations, the company has built up an unrivalled understanding of the specific requirements of these types of projects. It was therefore in an ideal position to provide a fully comprehensive service for this location.
ESP's director, Colin Garwood says, "We needed a fire detection system that could ensure complete safety for those visiting and working at the service station, while minimising the possibility of unwanted alarms. Having previously worked with Southern Fire Alarms we brought them in to design, supply and commission a system that could fulfil these objectives, while we handled its installation."
Following a comprehensive site survey, a BS 5389 compliant category L1 addressable fire detection system was recommended. An L1 system is designed for the protection of life and deploys automatic detectors throughout all areas of the building – including roof spaces and voids – with the aim of providing the earliest possible warning.
Long knew instantly which system would be most suitable. Asked to explain the rationale behind his decision, he replies, "We have worked with Hochiki Europe for many years and the quality of their products is second to none. Also, because of the way their systems are designed, we knew we could make significant time and cost savings on the project."
The chosen system is based around Hochiki's Enhanced Systems Protocol which is a robust total communications solution for intelligent fire detection and fully integrated systems. It has a multi-purpose structure that provides the flexibility and expansion to accommodate simple addressable systems, as well as integrated building management and complex life safety systems.
A wide variety of devices were installed including ALG-EN optical smoke sensors that feature Hochiki Europe's High Performance Chamber Technology, which minimises the differences in sensitivity experienced in flaming and smouldering fires. In addition, HCPE-E call points, YBN-BSB base sounder beacons, ACB-E multi-heat sensors and CHQ-MRC mains relay controllers were used. Remarking on the speed at which the system was configured, Long comments, "Once the base is installed, fitting the devices is a fast and efficient process – usually taking about 30 seconds. This is considerably quicker than most other products on the market."
The building contains a large void due to its barrel vault roof design and this had to be covered by the fire detection system. The devices that are sited in this space were pre-programed in advance so that ESP could complete a second fix before the suspended ceiling was put in place. This proved to be a highly useful feature that helped avoid some complex logistical issues and meant that the devices' performance could not be affected by work being carried out nearby.
Just as importantly, it also helped to reduce the number of site visits. During the construction process the area was made highly secure – all vehicles had to be liveried and only approved personnel were allowed on site. Therefore, gaining access could often be a time consuming process, so being able to limit the amount of times this had to be done proved highly beneficial.
The installation and commissioning process was smooth, which meant that the project was finished on schedule. Since it opened Southern Fire Alarms has not been called back to the Extra MSA, a fact that reaffirms Long's confidence in the reliability of Hochiki Europe's products. He concludes, "This was a fantastic project to work on and we are delighted to have been able to carry it out using the industry's leading life safety solutions."
For more information contact Hochiki Europe, +44 1634 266 566, e-marketing@hochikieurope.com, www.hochikieurope.com
Further reading:
Managing the fire risk of transformer explosions
Issue 2 2020 , Fire & Safety
While a simple solution is to install adequate fire detection and suppression systems, this is hampered by the lack of necessary funding.
Read more...
---
Fire safety critical in healthcare
Issue 2 2020, Spero Sensors & Instruments, Technews Publishing , Fire & Safety
Healthcare organisations have a lot on their collective plates and it can be easy to overlook security issues in favour of more pressing demands.
Read more...
---
Fire alarms at sea
Issue 2 2020, Technoswitch , Fire & Safety
Technoswitch now offers marine approved conventional control panels from Haes, aimed at fire safety for all small to medium seafaring vessels.
Read more...
---
Kitchen fire suppression systems
Issue 2 2020, Technoswitch , Fire & Safety
Technoswitch has announced the addition of new 16 litre and 25 litre systems to its range of automatic kitchen fire detection and suppression systems.
Read more...
---
Fire detection for battery charging rooms
Issue 2 2020, FDIA (Fire Detection Installers Association) , Fire & Safety
Battery charging rooms pose fire explosion risks due to the presence of hydrogen gas produced when lead-acid batteries are being charged.
Read more...
---
Technology can help people in high-risk evacuations
Issue 2 2020 , Fire & Safety
Commercial buildings must not only be prepared for the possibility of a fire because they face newer threats - including terrorism, civil unrest and extreme weather.
Read more...
---
Fire Beam Xtra covers up to 160 metres
October 2019, Technoswitch , Products, Fire & Safety
The Fire Beam overcomes traditional beam detection challenges where building movement and accessibility made beam detection unreliable and laborious to commission and maintain.
Read more...
---
Emergency voice communication system
October 2019, Technoswitch , Products, Fire & Safety
The Technoswitch Emergency Voice Communication Systems concept offers fire telephone and disabled refuge systems, as well as integrating emergency assist alarm systems in a single solution.
Read more...
---
Fast detection of smoke and flames
October 2019, Bosch Building Technologies , Editor's Choice, CCTV, Surveillance & Remote Monitoring, Fire & Safety
Video-based fire detection AVIOTEC from Bosch has been optimised for tunnels to provide early and reliable detection of smoke and flames in these dark environments.
Read more...
---
Choosing the right fire detection system
August 2019, FDIA (Fire Detection Installers Association) , Fire & Safety
Charles Thiong'o from the FDIA highlights important factors to consider when choosing a fire detection system.
Read more...
---