printer friendly version
POPI at last
October 2012
Security Services & Risk Management
In my July article I gave a brief summary of the proposed Protection of Personal Information Bill (POPI) and highlighted the impact that such legislation will have on businesses. This was followed by an article explaining subsequent consequences POPI might have on cloud computing.
For many however, this was just more articles on another piece of legislation, which until now, was a draft bill marred by years and years of delay. To be honest, it was the oldest bill in Parliament, there since 2009, never mind the fact that work on it already started at the beginning of the century. Least to say, interest in POPI dwindled and many among us started doubting any early release, enactment or promulgation of POPI.
I even had some clients telling me that they shifted POPI remediation to the bottom of their priorities and others even took it so far by removing it entirely from their corporate to-do list. How wrong they were.
The National Assembly approved POPI on the 11th of September 2012, leaving only the National Council of Provinces (NCOP) in its wake as a last hurdle of formality before we see enactment.
In its defence, to be quite honest, there was a good reason for all the delays. It is no easy piece of legislation. In fact, while assisting the drafters with POPI in parliament, I was told that this is the most difficult piece of legislation they had ever embarked on, never mind for those organisations striving for compliance.
My years of experience in this field necessitate me to concur and I only have this message to businesses across all sectors: "Now is the time to embark on your POPI project."
But why, you may ask.
There are different reasons for different sizes of companies and this might influence the answer, but one thing is for sure, irrelevant of your organisation's size or regulatory landscape – POPI is complex and requires time to implement.
Unlike most pieces of legislation, POPI touches on almost every aspect of your business and do not think for one second that by having great IT security you are covered.
Countless organisations will let you believe that their IT department has got POPI covered. This, if left to be true, is the worst approach to POPI any organisation can follow. It is fundamental to understand that you cannot have privacy without security, but, you can most definitely have security without privacy. And this is true in most instances where IT is allowed to run the show – no complete privacy.
Remember, when embarking on a POPI project, it is imperative to realise that it should be done by business in conjunction with IT and not the other way round. To give the reader an idea of some the complexities faced by organisations when dealing with POPI, I listed only some of the key challenges during remediation:
1. Training and awareness;
2. Information and/or data classification;
3. Records and/or document management;
4. Information governance;
5. Legal and compliance;
6. Third parties;
7. Marketing;
8. Human resources (HR);
9. Regulator interaction;
10. Data subject requests etc.
The above and shortened list clearly demonstrates aspects beyond IT and IT security. IT should therefore merely be seen as an implementer and facilitator of certain POPI deliverables, rather than the decision maker when seeking compliance.
The same can be said of the trusted compliance department. Do not believe that POPI can be successfully implemented by merely applying your legal savvy; an holistic approach should be followed by carefully crafting a project team that have a myriad of experience across a wide range of fields.
So what now?
Get expert advice and start by conducting a Privacy Gap Analysis to establish the scope of the affected area within your organisation.
It might still be a while before POPI's Information Regulator becomes fully functional, thereafter one will still have a year before complying, but as with POPI's drafting and implementation, POPI remediation can and usually does, take a very long time.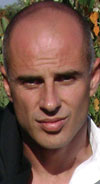 Francis Cronjé.
Francis Cronjé is an information governance specialist with a strong legal background having completed his LLM at the University of Oslo in Norway on ICT Law and Data Protection. He completed his BLC and LLB degrees at the University of Pretoria and obtained CIPP/US and CIPP/IT certification from the International Association of Privacy Professionals. He is the co-editor and co-author of Cyberlaw@SA and is heading up the consultancy firm, Φ franciscronje.com
For more information contact Francis Cronjé, francis@franciscronje.com, www.franciscronje.com
Further reading:
Reduce electrical risks in commercial and industrial buildings
Security Services & Risk Management
Eaton's new whitepaper aims to help professionals reduce electrical risks in commercial and industrial buildings and prevent faults that can endanger workers, damage property and disrupt business continuity.
Read more...
---
Sustainability School opens for enrolment
Education (Industry) News Security Services & Risk Management
Three-part programme, first developed for Schneider Electric employees, is now available for free for companies worldwide. Attendees learn how to future-proof their businesses and accelerate their decarbonisation journeys.
Read more...
---
Success in business process best practices
Technews Publishing Kleyn Change Management Editor's Choice Integrated Solutions Security Services & Risk Management
This month we commandeer time with the woman who is spearheading our national conversation on Women in Security, Lesley-Anne Kleyn, to get to know the lady herself a little better.
Read more...
---
Security awareness training
Training & Education Security Services & Risk Management
It is critically important to have a security awareness solution that uses the limited time available to train effectively, and one that provides targeted education that is relevant to users.
Read more...
---
Technology to thwart solar panel thieves
Asset Management, EAS, RFID Security Services & Risk Management Products
A highly efficient industrial network is coming to the rescue of the solar industry, as solar panels, inverters and batteries are being targeted by thieves and threaten to destabilise the industry.
Read more...
---
Banking the unbanked comes with security risks
Financial (Industry) Security Services & Risk Management
As grim as it was, the pandemic of recent years and its resultant global economic crisis were a prime catalyst for record number of first-time bank users, the previously unbanked.
Read more...
---
Security is like infinity
Alwinco Security Services & Risk Management
Security needs constant attention, dedication and input. The scary thing is that most people think that security is something that you buy, install, and then forget about.
Read more...
---
Vulnerabilities in industrial cellular routers' cloud management platforms
Industrial (Industry) Cyber Security Security Services & Risk Management
Research from OTORIO, a provider of operational technology cyber and digital risk management solutions, unveils cyber risks in M2M protocols and asset registration that expose hundreds of thousands of devices and OT networks to attack
Read more...
---
SAFPS to launch a platform to combat fraud
Editor's Choice News Security Services & Risk Management
In response to the growing need for a proactive approach to fraud prevention, the SAFPS is developing a product called Yima, which will be a one-stop-shop for South Africans to report scams, secure their identity, and scan any website for vulnerabilities.
Read more...
---
End the scourge of solar panel theft
Guardian Eye IT infrastructure Security Services & Risk Management
Modern solar installations are designed so they can be put together very quickly, but this means they can also be dismantled very quickly, and so there has been a massive spike in the theft of solar panels from roofs.
Read more...
---