printer friendly version
Unlocking efficiency and convenience
Issue 7 2023
Access Control & Identity Management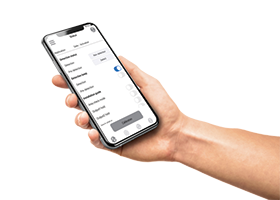 Civil engineering work, such as digging up roads or pathways to install in-ground sensors, can cause significant disruption to daily operations. It can lead to traffic delays, property damage, and inconveniences for residents or visitors. It is also expensive. Above-ground vehicle detection solutions are emerging as the perfect alternative.
Vehicle detection is primarily used alongside automated gates and barriers, but its applications are expanding. It is now playing a larger role in efficiently handling parking areas, semi-pedestrian zones with rising bollards, and even optimising drive-through services by signalling when a customer's vehicle is approaching.
Alternative to the disruption and cost of ground-loops
Commonly, ground loops (or magnetic loops) have been a reliable vehicle-detecting solution. However, because they are buried underground, installation is both highly disruptive and costly. Across a number of locations, site requirements do not allow for digging – such as resin-bound driveways or stone pavements – or civil engineering is not permitted – such as car parks with post-tensioned concrete. Another challenge for many sites is that due to the environment or terrain, in-ground sensors are susceptible to wear and tear, leading to frequent maintenance requirements.
Above-ground detectors are becoming the convenient alternative to ground loops. The non-invasive nature of above-ground systems means that they can be installed with minimal disruption. Whether it is a busy commercial complex or a quiet residential neighbourhood, there is no need to tear up the ground, ensuring that normal activities can continue without excessive interruption during installation.
In a similar way, their elevated positioning (if installed on a pole or barrier) helps protect them from environmental factors, reducing the risk of damage, and in the event that maintenance is needed, it can be performed swiftly and without the need for extensive excavation work, ensuring minimal downtime.
Introducing OVS-02GT
The OVS-02GT vehicle detection sensor is the newest member of OPTEX's vehicle sensor range, also known as 'Virtual Loop', and offers reliable motion detection of cars, trucks, vans, and other motorised vehicles using microwave technology. It complements the sensor range with increased performance, extended detection range and easy installation and maintenance, thanks to configuration via a smartphone app.
The sensor is an ideal ground loop replacement as it can be used in situations where groundwork is not possible, as it is easy to install above-ground on a wall, pole, or barrier housing. It operates both indoors and outdoors and provides accurate and reliable performance, detecting vehicles of all types or materials in short and long-range within its coverage field of 8 m and wide-angle adjustment of 95 degrees. It provides a reliable and efficient activation of gates and barriers and is unaffected by weather, ground movement, or pedestrian traffic.
It detects stationary or moving vehicles up to 35 km/h. Thanks to a double output, it can activate multiple devices at once, like the automatic barriers, gates, and doors and simultaneously, a signalling light or ticketing machine.
For more information, contact OPTEX, sales-sa@optex-europe.com, www.optex-europe.com
Credit(s)
Further reading:
Gallagher Security releases Command Centre v9
Gallagher News & Events Access Control & Identity Management Integrated Solutions
Richer features, greater integrations, with the release of Gallagher Security's Command Centre v9 security site management software designed to integrate seamlessly with various systems and hardware.
Read more...
---
Paxton's Net2 secures medicinal cannabis facility
Paxton Access Control & Identity Management Healthcare (Industry) Videos
Paxton's Net2 access control has been installed at Highlands Grow, a fully licensed industrial-scale cultivator, producing cannabis for medicinal and recreational use.
Read more...
---
Lock down your access control with Alcatraz AI
C3 Shared Services Healthcare (Industry) Access Control & Identity Management AI & Data Analytics
Alcatraz AI, represented in South Africa by C3 Shared Services, changes access control by harnessing the power of artificial intelligence and analytics at the edge, where facial recognition becomes the essential credential autonomously.
Read more...
---
Effective access control
Flow Systems Access Control & Identity Management Products & Solutions
Flow Systems has introduced its new Extra Heavy Duty Industrial Rising Vehicle Barrier, which provides a high level of protection. It is a traditional-looking control barrier with the benefits of high-level physical protection.
Read more...
---
Newport Aquarium replaces traditional locks and keys
Paxton Access Control & Identity Management Entertainment and Hospitality (Industry)
Newport Aquarium wanted to replace its old security system with an easy-to-use and high-security access control solution to keep the animals, visitors, and staff safe. The solution was Net2, a PC-based access control system that offers centralised administration.
Read more...
---
Protect remote sites with volumetric thermal detectors
OPTEX Perimeter Security, Alarms & Intruder Detection
Remote sites have always been more vulnerable to opportunistic intrusion, but over the last two years in particular, sites such as solar farms or industrial parks have become more common targets for criminals.
Read more...
---
Securing easy access
Suprema neaMetrics Access Control & Identity Management
Securing access to hospitals and healthcare institutions presents a unique set of challenges, because these facilities operate 24/7, have highly 'open' access in public areas and require a strict level of security.
Read more...
---
Reliable mass notification
Access Control & Identity Management
The use of voice alarm and voice evacuation systems within the healthcare industry ensures a safer and more reassuring environment in the event of an emergency.
Read more...
---
Upgrading security at lifestyle estate
Turnstar Systems Access Control & Identity Management
Lifestyle estates are often located in out-of-town settings, and living away from the hustle and bustle of the city can be conducive to a relaxing lifestyle. However, it requires a high level of security to keep residents secure.
Read more...
---
Protecting our most vulnerable
Access Control & Identity Management
In a nation grappling with the distressing rise in child kidnappings, the need for innovative solutions to protect our infants has never been more critical. South Africa finds itself in the throes of a child abduction pandemic.
Read more...
---