printer friendly version
NEC XON modernises its security operations using MDR
Issue 6 2023 News & Events, Information Security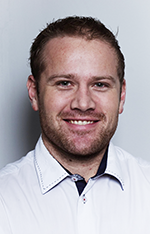 Armand Kruger.
In an era where cyber threats are ever-evolving and increasingly sophisticated, the importance of Managed Detection and Response (MDR) cannot be overstated. Armand Kruger, Head of Cyber Security at NEC XON, highlights the significance of MDR in modernising security operations and fortifying businesses against the relentless tide of cyber adversaries.
"The landscape of cyber threats has evolved dramatically, with cybercriminals becoming more interconnected and resourceful. This shift has necessitated the birth and rapid acceleration of MDR services, which serve as a formidable bulwark against the modern adversary and promote business resilience," says Kruger. "As businesses continue to digitise their operations, MDR services stand as essential guardians, ensuring that the journey into the digital realm remains secure and aligned with broader business objectives."
In the digital battlefield, traditional security measures fall short. To combat dynamic threats, businesses need a new breed of services that employ innovative tactics and creativity. MDR, a comprehensive cybersecurity solution, empowers organisations to anticipate, prevent, detect, and respond swiftly to cyber threats, thereby guarding business growth through greater resilience. While digitalisation offers numerous benefits, it also expands the attack surface for cybercriminals. MDR, however, enables businesses to focus on their core objectives and strategic visions while safeguarding against cyber threats that could otherwise jeopardise these pursuits.
One of the most significant challenges faced by internal IT teams is the lack of cybersecurity expertise. In most organisations, IT teams are comprised of generalists with varying degrees of specialisation. When it comes to detecting and responding to modern cyberattacks, it is imperative to have a MDR team composed of cybersecurity professionals with diverse skill sets. This ensures that threats are effectively identified, disrupted, and neutralised.
MDR offers a plethora of benefits for businesses:
1. Eliminating SOC complexity: MDR simplifies the intricacies of security operations centres (SOCs) by providing a holistic and expert-driven approach to cybersecurity.
2. Access to security expertise: By engaging with MDR services, organisations gain access to a team of security experts who can navigate the ever-changing threat landscape.
3. Rapid threat detection and response: MDR's swift detection and response capabilities are crucial in minimising the potential damage of cyberattacks.
4. Advanced threat-hunting capabilities: MDR employs advanced techniques and tools to proactively seek out threats and vulnerabilities within an organisation's network.
5. Scalability: MDR services can adapt to an organisation's evolving needs and digitalisation journey, ensuring that security measures remain effective.
6. Business-centric security approach: MDR aligns cybersecurity strategies with an organisation's overarching business objectives, ensuring that security efforts support, rather than hinder, growth.
NEC XON's MDR team is at the forefront of modernising security operations, using pioneering solutions to protect customers against emerging cyber threats. This approach allows NEC XON to focus on addressing the threats that pose a significant business impact on their customers' operations.
The modernisation of security operations is not a luxury; it is a necessity in today's world. Cyberattacks can disrupt organisations of any size in various ways, ranging from financial losses and decreased productivity to damage to reputation and legal liabilities. Investing in an MDR approach enables businesses to accelerate their digitalisation journey, enhance efficiency, reallocate resources, and foster creativity, all while safeguarding their valuable assets against the ever-present spectre of cyber threats. In the digital age, MDR is not merely a service; it is a shield that empowers organisations to thrive securely.
Employing advanced threat-hunting capabilities rooted in observed attack tactics and lessons learned from previous incidents, NEC XON's MDR capability is a potent force in the evolving cyber threat landscape.
Further reading:
Pentagon appointed as Milestone distributor
Elvey Security Technologies News & Events Surveillance
Milestone Systems appointed Pentagon Distribution (an Elvey Group company within the Hudaco Group of Companies) as a distributor. XProtect's open architecture means no lock-in and the ability to customise the connected video solution that will accomplish the job.
Read more...
---
Re-introduction of the booking system
PSiRA (Private Security Ind. Regulatory Authority) News & Events
[Sponsored] PSiRA is reintroducing the booking system for branch visits. Effective Monday, 4 December 2023, clients will be required to book a slot to visit any PSiRA branch.
Read more...
---
From the editor's desk: A sad but exciting goodbye
Technews Publishing News & Events
Welcome to the final monthly issue of SMART Security Solutions. This is the last issue of the year and the last monthly issue we will print. The SMART Security Solutions team wishes all our readers and advertisers a relaxing festive season and a peaceful and prosperous 2024.
Read more...
---
Regal celebrates successful golf day
Regal Distributors SA News & Events
Regal Distributors held its first official Regal Golf Day on 18 October at the Glendower Golf Course in Johannesburg. SMART Security Solutions was there on a hot summer's day to meet many players and sponsors around the course.
Read more...
---
Gallagher Security releases Command Centre v9
Gallagher News & Events Access Control & Identity Management Integrated Solutions
Richer features, greater integrations, with the release of Gallagher Security's Command Centre v9 security site management software designed to integrate seamlessly with various systems and hardware.
Read more...
---
Regal launches direct-to-branch WhatsApp communication
Regal Distributors SA News & Events
With a quick scan of a QR code and a few taps on your phone, installers, integrators, technicians or even end-users can chat directly with the team at their preferred Regal branch via WhatsApp
Read more...
---
FM Expo highlights industry trends and challenges
Securex South Africa News & Events Facilities & Building Management
Keeping tabs on what is happening within the building/facilities management arena can be frustrating, however, a quick way to find out what current trends, challenges, and solutions are available can be found at the Facilities Management Expo.
Read more...
---
All aspects of data protection
Technews Publishing Editor's Choice Information Security Infrastructure AI & Data Analytics
SMART Security Solutions spoke to Kate Mollett, Senior Director, Commvault Africa, about the company and its evolution from a backup specialist to a full data protection specialist, as well as the latest announcements from the company.
Read more...
---
South Africa shows a 1200% increase in deepfake fraud
News & Events Risk Management & Resilience
Sumsub released its third annual Identity Fraud Report of the year, analysing identity fraud across industries and regions based on millions of verification checks across 28 industries and over 2 million fraud cases.
Read more...
---
Projections for 2024's Advanced Threats Landscape
News & Events Information Security
Kaspersky Global Research and Analysis Team (GReAT) experts offer insights and projections for 2024 in the Kaspersky Security Bulletin, with a focus on the evolution of Advanced Persistent Threats (APT).
Read more...
---