printer friendly version
Collaboration delivers integrated and holistic security
Issue 6 2023 CCTV, Surveillance & Remote Monitoring, News, Integrated Solutions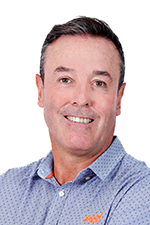 Rodney Taylor.
Guardian Eye, an Internet of Things-enabled remote monitoring and surveillance service provider, and Lytehouse, an intuitive security platform that leverages artificial intelligence (AI) to provide real-time threat detection for any CCTV camera, have partnered to provide a holistic security offering that overcomes the fragmentation of security systems and services.
The collaboration offers an intelligently layered solution that combines sensors, security cameras, devices and AI verification, to deliver complete visibility to security teams while reducing alert fatigue and false alarms.
Lytehouse was established to overcome a very specific challenge – the 99% false alarm rate from traditional security sensors that creates a lack of visibility into real events, and the inability of security providers to scale more sophisticated video analytics solutions. Often these false alarms cripple security teams and lead to poor response times and high operational costs. The solution Lytehouse developed was designed to empower decision-making, reduce alert fatigue, and make next generation video analytics accessible to local businesses in emerging markets.
"The problem starts with reducing false alarms and is solved by deeper, more comprehensive video analysis in the control room," emphasises Natalie Doran, CEO and Co-founder of Lytehouse. "The majority of video analytics solutions are expensive – built for enterprises and developed markets. We wanted to provide control rooms with scalable technology that becomes the connective tissue between hardware and manpower, a single pane of glass that notifies the right people with the best information in the fastest time."
Lytehouse was purpose-built for the South African market, providing a tailored solution that meets local needs and challenges. It offers proactive and preventative visibility, seamless integration with multiple systems, and addresses the unique challenges South African businesses face, while remaining accessible and scalable.
"This technology provides people with peace of mind, providing them with immediate visibility into alarm triggers and allowing them the flexibility to detect the threats so they can make more informed decisions. Our technology is constantly evolving to provide security and business insights from any infrastructure with relevant and easily managed alerts," says Doran.
This vision – to build something that can overcome challenges within the South African market and still deliver innovative intelligence – is shared with Guardian Eye. Combining the smart capabilities of Lytehouse with the agile, AI and IoT-driven security solutions from Guardian Eye takes the pressure off security teams and systems. It reduces alarm fatigue and frustration, while allowing users to gain richer control over their environments.
"At a time when crime remains high, and people are concerned for the safety of their families, homes and offices, security needs to be a value-add, not another thing to manage," says Rodney Taylor, MD of Guardian Eye. "We felt that partnering with Lytehouse would help us change the security narrative by introducing long-term change through technology."
Guardian Eye provides various remote monitoring, surveillance and analytics solutions that can be customised to suit very specific security expectations. Intelligent and powerful, the combination of Lytehouse and Guardian Eye maximises security infrastructure and brings all the pieces together in a holistic and integrated ecosystem.
"Our solutions are easily installed and integrated," concludes Taylor. "Together with Lytehouse, we offer powerful analytics, robust false alarm filtering and next generation technologies that transform your security investments."
Credit(s)
Further reading:
Stadium security with Panomera
Editor's Choice CCTV, Surveillance & Remote Monitoring Integrated Solutions Entertainment and Hospitality (Industry)
To be able to better identify and track perpetrators and thus reduce financial and non-material damage in a soccer stadium, the operator opted for a video security solution from Dallmeier.
Read more...
---
Turkish university installs IDIS surveillance
CCTV, Surveillance & Remote Monitoring Products
IDIS video streamlines complex surveillance systems for learning institution, upgrading a 350-camera system with 24/7 control room monitoring to transform security for Social Sciences University of Ankara (ASBU).
Read more...
---
Brighter, greener, and smarter
Dahua Technology South Africa Products CCTV, Surveillance & Remote Monitoring
Dahua Technology released its new Dahua CH II Series Indoor Fine Pixel Pitch LED display, providing visual clarity and promoting energy efficiency and sustainability.
Read more...
---
Smart water management
Axis Communications SA CCTV, Surveillance & Remote Monitoring Integrated Solutions
South Africa is currently facing a water crisis, with scarcity and inefficient water management posing significant challenges to sustainable, consistent access to water. Smart technology and powerful partnerships may offer a proactive solution to SA's water crisis.
Read more...
---
Helping retailers optimise monitoring and security
Guardian Eye Retail (Industry) CCTV, Surveillance & Remote Monitoring
From a smart retail perspective, it is crucial to understand that monitoring stock and other assets through camera surveillance and a variety of Internet of Things (IoT) sensors stretches further than the stores themselves.
Read more...
---
Five ways to reduce your cyber insurance premiums
Security Services & Risk Management News
With the global costs of cybercrime expected to soar to $13 trillion within the next five years, cyber insurance is booming as organisations try to mitigate the risk of financial losses.
Read more...
---
Empowering Istanbul's public transportation
Dahua Technology South Africa CCTV, Surveillance & Remote Monitoring Integrated Solutions
Dahua's intelligent transportation solution, using technologies like DSM and AI-based passenger flow counting, has facilitated an intelligent system upgrade for nearly 6 400 minibuses and electric buses in Istanbul.
Read more...
---
Smart manufacturing redefined
Hikvision South Africa CCTV, Surveillance & Remote Monitoring Industrial (Industry)
AI and intuitive visualisation technology allows managers to monitor manufacturing sites, production, and operational processes, and to respond in real time in the event of an issue – helping to drive efficiency and productivity.
Read more...
---
AI is getting smarter, and critical infrastructure is set to benefit
Axis Communications SA CCTV, Surveillance & Remote Monitoring
With technology advancing at an astonishing pace, AI has emerged as a defining trend in today's business arena. Enterprises across all sectors are prioritising this technology, embracing its transformative potential to drive change and growth.
Read more...
---
Manage security systems remotely
Hikvision South Africa CCTV, Surveillance & Remote Monitoring IT infrastructure Products
Hikvision launched a new generation of smart managed switches that, in conjunction with the Hik-Partner Pro mobile app, enable installers to remotely deploy and configure security systems with comprehensive operation and maintenance capabilities.
Read more...
---