printer friendly version
From the editor's desk: Both sides of the coin
Issue 5 2023
News & Events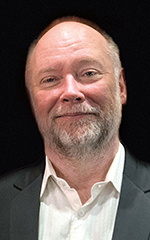 Andrew Seldon, Editor.
We live in a country with, at best, an unemployment rate sitting above 30%. At the same time, we continually hear about companies struggling to find skills or that are unhappy with the people they hire.
Then, if you look at it from the other side of the coin, you often hear of companies wanting to fill a supposedly 'entry-level position', while requiring five or more years' experience – or something to that effect.
This seems illogical when you look at it as presented above. However, we often find companies opting to get rid of older people who have worked long enough to get a decent salary, exploit the economic failure South Africa is, and pay the least possible while expecting the most. As can be expected, the Americans have a name for the result, 'quiet quitting'.
Knowing they are simply resources that are exploited, a large number of employees engage in quiet quitting. This means they show up and do their job, but they do the absolute minimum. Why go the extra mile, they ask, when it's not appreciated and you are not respected as a person? This is when one often hears the 'it's not my job' response to asking people to do something not specifically stipulated in their contract.
Then the bosses get angry because 'this young generation doesn't know how to work', and the quiet quitting continues or even intensifies. Pretty pictures on the walls with vision statements and nauseating words telling people how valuable they are doesn't change the situation. What is required is a different approach.
Of course, we all know the abysmal state of the South Africa economy, which is probably going to get worse with the current crowd in charge playing revolution instead of keeping on good terms with one of the country's most important trading partners.
Perhaps this is where the almost endless supply of security associations need to actually do something useful. I am aware that there are a few associations that actually are useful and work for the industry, but it is sadly not the norm. Why do the associations not set up internships in collaboration with companies? The association could send someone with potential on a course, followed by an internship and mentoring at a company for a few months.
If the person proves their potential, the association could send them on another course, followed by another internship and so on. The association could actually put its money to good use (although we all love the lunches and annual get togethers) and pay for vetting and training.
Given the horrible state of the state's basic education, these interns may have to start at the bottom and be trained and mentored up the ladder, but if a few young people are able to learn and find their footing in the industry each year, it will make a difference in the long run.
But here we go back to the beginning of this short comment and have to talk about how the interns are treated and paid. If a beginner gets a beginner's wage, that's fair. But after a year or two or three, will they get a fair salary, or will they be exploited because state corruption and incompetence makes it so easy?
Credit(s)
Further reading:
Pentagon appointed as Milestone distributor
Elvey Security Technologies News & Events Surveillance
Milestone Systems appointed Pentagon Distribution (an Elvey Group company within the Hudaco Group of Companies) as a distributor. XProtect's open architecture means no lock-in and the ability to customise the connected video solution that will accomplish the job.
Read more...
---
Re-introduction of the booking system
PSiRA (Private Security Ind. Regulatory Authority) News & Events
[Sponsored] PSiRA is reintroducing the booking system for branch visits. Effective Monday, 4 December 2023, clients will be required to book a slot to visit any PSiRA branch.
Read more...
---
From the editor's desk: A sad but exciting goodbye
Technews Publishing News & Events
Welcome to the final monthly issue of SMART Security Solutions. This is the last issue of the year and the last monthly issue we will print. The SMART Security Solutions team wishes all our readers and advertisers a relaxing festive season and a peaceful and prosperous 2024.
Read more...
---
Regal celebrates successful golf day
Regal Distributors SA News & Events
Regal Distributors held its first official Regal Golf Day on 18 October at the Glendower Golf Course in Johannesburg. SMART Security Solutions was there on a hot summer's day to meet many players and sponsors around the course.
Read more...
---
Gallagher Security releases Command Centre v9
Gallagher News & Events Access Control & Identity Management Integrated Solutions
Richer features, greater integrations, with the release of Gallagher Security's Command Centre v9 security site management software designed to integrate seamlessly with various systems and hardware.
Read more...
---
Regal launches direct-to-branch WhatsApp communication
Regal Distributors SA News & Events
With a quick scan of a QR code and a few taps on your phone, installers, integrators, technicians or even end-users can chat directly with the team at their preferred Regal branch via WhatsApp
Read more...
---
FM Expo highlights industry trends and challenges
Securex South Africa News & Events Facilities & Building Management
Keeping tabs on what is happening within the building/facilities management arena can be frustrating, however, a quick way to find out what current trends, challenges, and solutions are available can be found at the Facilities Management Expo.
Read more...
---
All aspects of data protection
Technews Publishing Editor's Choice Information Security Infrastructure AI & Data Analytics
SMART Security Solutions spoke to Kate Mollett, Senior Director, Commvault Africa, about the company and its evolution from a backup specialist to a full data protection specialist, as well as the latest announcements from the company.
Read more...
---
South Africa shows a 1200% increase in deepfake fraud
News & Events Risk Management & Resilience
Sumsub released its third annual Identity Fraud Report of the year, analysing identity fraud across industries and regions based on millions of verification checks across 28 industries and over 2 million fraud cases.
Read more...
---
Projections for 2024's Advanced Threats Landscape
News & Events Information Security
Kaspersky Global Research and Analysis Team (GReAT) experts offer insights and projections for 2024 in the Kaspersky Security Bulletin, with a focus on the evolution of Advanced Persistent Threats (APT).
Read more...
---