printer friendly version
Simplified border controls: Namibia and Botswana lead the way
Issue 4 2023
Government and Parastatal (Industry)
In a landmark project, Namibia and Botswana recently simplified their mutual border controls. Citizens of both nations now enjoy the convenience of crossing the border with just their ID cards, rendering the once mandatory passports and stamps obsolete for this purpose.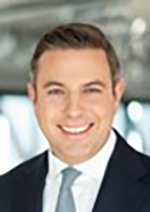 Marc-Julian Siewert
To enable this simplification, the two countries aligned their systems and documents with the help of Veridos' solutions. A QR code and a machine-readable zone were added to Namibia's ID cards, while Botswana's border control system was adapted to read these ID cards without any problems. The undertaking was not very complex from a technological point of view, but the consequences for both sides are significant.
The mutual recognition of ID cards by Namibia and Botswana has the potential to act as a role model and initiate similar agreements between other countries, according to Veridos. This is because the parties involved can benefit in many ways from the simplification of border controls:
1. Trade and commerce. The time and cost required for the cross-border movement of goods and services is reduced. All citizens, but especially people in the border regions take advantage of the easier travel conditions to make purchases in the other country. This boosts trade and commerce on both sides, ultimately leading to more economic growth and prosperity.
2. Tourism. With the facilitation of cross-border travel, the number of foreign visitors will also increase. This not only leads to new revenue streams in the country, but can also create new jobs in the tourism and catering industries.
3. Culture and science. The exchange of culture, art, science and education is also promoted. The understanding for each other and the mutual appreciation of the societies increase, they cooperate more effectively and in greater harmony.
"Smoother border controls promote the economy and culture of the countries involved," explains Marc-Julian Siewert, CEO of Veridos. "That's why we are committed to making travel easier and safer with our technologies and expertise. Modern border control systems represent a pivotal and strategic investment in the future of nations across the globe, safeguarding sovereignty, security, and efficient exchange in the face of global challenges."
Further reading:
A surge of cybersecurity for the energy sector
Government and Parastatal (Industry) Cyber Security
With a rapid transition towards renewable energy, the energy sector has an increased reliance on technology. This makes it particularly vulnerable with regards to cybersecurity, as it depends on interconnected systems and digital technologies.
Read more...
---
Security for critical industries
ZKTeco Government and Parastatal (Industry) Access Control & Identity Management
The traditional reliance on human observation and physical presence for security is being complemented and, in many cases, replaced by biometric technology to enhance risk management and ensure comprehensive protection.
Read more...
---
Facial recognition from live cameras
Secutel Technologies Government and Parastatal (Industry)
The need for accurate and live facial recognition is an important consideration for safe and smart city surveillance systems. Secutel Technologies and NEC XON now offer a comprehensive 98%-plus accurate facial solution to market.
Read more...
---
Optimising electrical substations
Hikvision South Africa Government and Parastatal (Industry)
How to maximise efficiency, as well as maintain security for sites and staff, are the paramount concerns for substations as they update and upgrade their video security systems.
Read more...
---
Securing access to NKP
BoomGate Systems Government and Parastatal (Industry)
For its latest national key point project, Boomgate had to secure all vehicle access points and used three Glide Master Retractable Speed Gates as well as Warrior Hydraulic Bollards combined with Warrior Static Bollards.
Read more...
---
Three challenges affecting public sector cloud adoption
Government and Parastatal (Industry) IT infrastructure
Cloud technologies offer a golden opportunity for African public sector organisations to become more agile and adaptive, drive innovation, unlock new capabilities and improve the delivery of services to the more than 1.3 billion people that call Africa home.
Read more...
---
Public sector must respond to online threats in real time
Government and Parastatal (Industry) Cyber Security
The February 2023 Threat Report, produced by Trellix Advanced Research Centre (ARC), described an environment in which governments are becoming increasingly digitised, while dealing with scarce resources to build a future-facing cybersecurity strategy.
Read more...
---
Heightening physical security at military base
Turnstar Systems Access Control & Identity Management Government and Parastatal (Industry) Products
Turnstar Systems recently installed two 3-metre Velocity Raptor traffic spikes at the South African National Defence Force (SANDF) Randfontein military base on Gauteng's West Rand.
Read more...
---
Expanding digitalisation of customs
Government and Parastatal (Industry)
Bidvest International Logistics provides an inside take on where we stand and what we need to do to achieve a gold standard in developing digitised customs.
Read more...
---
eGate global hardware revenue to grow by 137% between 2023 and 2027
Government and Parastatal (Industry) Access Control & Identity Management News
A new study from Juniper Research has found that eGate hardware revenue will exceed $490 million by 2027; up from $207 million in 2023. The report, Border Security Technologies: Emerging Trends, Key Opportunities ...
Read more...
---