printer friendly version
Three challenges affecting public sector cloud adoption
Issue 4 2023 Government and Parastatal (Industry), IT infrastructure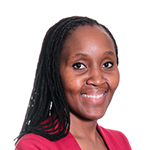 Faith Dombo.
Cloud technologies offer a golden opportunity for African public sector organisations to become more agile and adaptive, drive innovation, unlock new capabilities and improve the delivery of services to the more than 1.3-billion people that call Africa home.
Gartner predicts that, within the next three years, more than 75% of governments worldwide will run more than half of their workloads using hyperscale cloud providers. They are leveraging new technologies in a bid to improve citizen engagement, use data to inform strategic decision-making and policy development, improve operational efficiencies and maintain high levels of service delivery.
However, anecdotal evidence suggest African public sector organisations are lagging behind their more developed peers in adopting cloud services.
Failure to adopt cloud leaves organisations adrift
Public sector organisations that fail to embrace the cloud will suffer from a lack of flexibility and collaboration. As the pandemic clearly illustrated, cloud technologies are central to business continuity and collaboration. As remote and hybrid work environments become the standard, any public sector organisation still relying solely on on-premises solutions will struggle to achieve the productivity gains and efficiency of their more cloud-enabled peers.
The staggering popularity of cloud solutions also means more R&D; budgets are being invested in cloud innovation, and not in on-premises hardware or software. Organisations that insist on maintaining on-premises IT environments will miss out on many of the latest innovations, which may affect their competitiveness and innovation capabilities in the future.
Several key challenges remain to achieving widespread adoption of cloud technologies within Africa's public sector, including data sovereignty and security, budgeting models and total cost of ownership, and a prevailing skills shortage.
Challenge 1: Data sovereignty & security
Despite huge advances in cloud security and resilience, some concerns remain over public sector institutions putting sensitive data in a cloud environment that is hosted beyond their country's borders.
Considering the confidential nature of public sector data – citizen names, contact details, ID numbers and more – such concerns are not without merit. In the event of a data breach, the impact on the public sector institution and citizens could be catastrophic, and no one would be exempt. A data breach at a credit bureau in 2022 led to front-page headlines when the hackers threatened to release South African President, Cyril Ramaphosa's, personal and private information.
There are, however, security benefits to hosting public sector data in the cloud. Large cloud providers look after millions of clients' data and have implemented some of the most advanced cybersecurity measures and strict policies to protect sensitive data. In fact, any data breach at a cloud provider is likely to garner a lot of media attention and will almost inevitably lead to customers moving their data to another provider. This makes it imperative for cloud providers to ensure the highest levels of security are in place at all times.
The resources that cloud providers can invest in security far outpaces the resources of most companies, meaning that their data is often safer in the cloud than it would have been on-premise.
Challenge 2: Effective budgeting and total cost of ownership
One of cloud's most attractive benefits is one of the biggest factors influencing cloud adoption in the public sector. The flexibility of cloud pricing models, pay-as-you-consume, and the lack of upfront capital investment into hardware require a completely different approach to how cloud services are budgeted for.
The value of the cloud lies in the improved ability to innovate, to deploy new products faster or scale into new markets more effectively, to build a more agile organisation that is responsive to changes in the environment and that can more easily meet customer expectations.
Conversations about cloud costs should therefore extend beyond cost reductions or a shift from capex to opex. Price is not the main differentiator – a move to the cloud can actually end up costing more than staying on-premise. For organisations that have no desire to grow, innovate or expand, a move to the cloud may not offer the ROI they seek. This is especially true if the objective is simply to replicate on-premises processes and capabilities in a cloud environment.
However, considering the vast changes in what citizens expect of their public services, any public sector organisation can arguably benefit greatly from a move to the cloud. Provided there is a cultural alignment with the possibilities that cloud will unlock, and an appropriate mix of tech and cloud skills, organisations can enjoy immense ROI from their cloud investments.
Challenge 3: Tech skills availability
A lack of skills is one of the biggest obstacles to greater cloud service adoption in the public sector. Dealing with the complexities of different services and delivery models, various types of cloud deployments, a myriad of vendors, and the constant pace of change and innovation requires specific skill sets. For many organisations in Africa, such skills are not always easy to find.
In recent research conducted by SAP Africa, four in five organisations in Africa reported they were affected negatively by a lack of tech skills. Only 3% of organisations said they don't expect to have any tech skills challenges in 2023.
The consequences of a lack of skills can be devastating. Three-quarters of organisations experienced additional pressure on existing teams due to the skills crunch, with 41% saying employees are leaving – or considering leaving – due to the pressures caused by understaffing.
Public sector organisations must invest in skills development initiatives and partner with private sector organisations as well as education institutions, to ensure a steady stream of work-ready cloud and tech skills. This may take the form of upskilling or reskilling of existing staff, training and skills development, and partnership with initiatives such as SAP Skills for Africa, which trains talented graduates across the continent and empowers them with SAP skills that can immediately be utilised by organisations to support their digital transformation efforts.
Further reading:
Paratus signs re-seller agreement with Starlink for Africa
News IT infrastructure
Pan-African telco and network services provider Paratus Group announced it has entered an agreement as a distributor for Starlink's high-speed services across the African continent, available immediately in Mozambique, Kenya, Rwanda and Nigeria.
Read more...
---
A surge of cybersecurity for the energy sector
Government and Parastatal (Industry) Cyber Security
With a rapid transition towards renewable energy, the energy sector has an increased reliance on technology. This makes it particularly vulnerable with regards to cybersecurity, as it depends on interconnected systems and digital technologies.
Read more...
---
The state of edge security report
News IT infrastructure
Edge computing has grown from being a niche use case in a handful of industries to offering a major opportunity for enterprises across industries to spread computing power around the world.
Read more...
---
Manage security systems remotely
Hikvision South Africa CCTV, Surveillance & Remote Monitoring IT infrastructure Products
Hikvision launched a new generation of smart managed switches that, in conjunction with the Hik-Partner Pro mobile app, enable installers to remotely deploy and configure security systems with comprehensive operation and maintenance capabilities.
Read more...
---
Synology enhances functions for advanced surveillance integration
Technews Publishing CCTV, Surveillance & Remote Monitoring IT infrastructure Products
With the capability to function as both an API client and server, Surveillance Station offers a versatile platform for integration, whether it's embedding video streams into other platforms or overlaying external data onto recorded video.
Read more...
---
Simplify adoption of Generative AI
News IT infrastructure Products
Nutanix simplifies adoption of Generative AI with Nutanix GPT-in-a-Box, an AI infrastructure solution that accelerates customers' path to GPT and LLMs while keeping organisations in control of their data.
Read more...
---
Veeam's route to immutability
News Cyber Security IT infrastructure
National and international data protection and ransomware recovery experts gathered to exchange data protection and ransomware recovery best practise that bolster cyber resilience at VeeamON Tour: Expand 2023.
Read more...
---
Smart obsession: Cities within security
Business Connexion Integrated Solutions IT infrastructure
Rebatho Madiba, from BCX, explores the security and connectivity considerations that define the development of smart city foundations, naturally, with connectivity and security the most important considerations.
Read more...
---
Security for critical industries
ZKTeco Government and Parastatal (Industry) Access Control & Identity Management
The traditional reliance on human observation and physical presence for security is being complemented and, in many cases, replaced by biometric technology to enhance risk management and ensure comprehensive protection.
Read more...
---
Facial recognition from live cameras
Secutel Technologies Government and Parastatal (Industry)
The need for accurate and live facial recognition is an important consideration for safe and smart city surveillance systems. Secutel Technologies and NEC XON now offer a comprehensive 98%-plus accurate facial solution to market.
Read more...
---