printer friendly version
Economists divided on global economic recovery
Issue 4 2023 Editor's Choice, News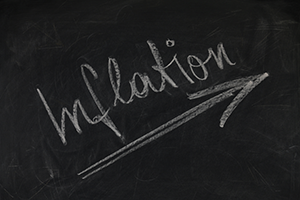 The continuing uncertainty of the global economic outlook is reflected in the striking spread of responses to the latest Chief Economists Outlook (www.securitysa.com/*wef1). In a survey featured in the report, experts are evenly divided on the prospects for the global economy, with equal shares of 45% saying that a global recession this year is likely or unlikely.
Chief economists expect both growth and inflation dynamics to vary widely across regions, while on the economic policy front, 72% predict proactive industrial policy to become an increasingly widespread phenomenon over the next three years. Although a majority do not see recent financial-sector disruption as a sign of systemic vulnerability, further bank failures and turbulence are considered likely this year.
Divergent regional dynamics
There has been a notable strengthening in growth expectations since the Chief Economists Outlook: January 2023, but the outlook differs sharply across regions. The most buoyant activity is expected in Asia, with China's reopening expected to drive a significant rebound for the country and to bolster activity across the continent. More than 90% of the chief economists expect at least moderate growth in both East Asia and Pacific and South Asia.
At the other end of the spectrum, three-quarters of the chief economists still expect weak or very weak growth in Europe. In the United States, respondents were more optimistic in March-April than in January but are still divided on the outlook, with US growth prospects clouded by heightened uncertainty on financial stability and the likely pace and extent of monetary tightening.
On inflation, there was a marked uptick in all regions in the proportion of respondents expecting high inflation in 2023, and 76% of chief economists said they expect the cost of living to remain acute in many countries. Headline rates have begun to ease, but core inflation has been stickier than many expected. The dynamics are particularly stark in Europe and the US, where large majorities of the chief economists (90% and 68% respectively) expect high or very high inflation this year. China remains an outlier on inflation, with only 14% expecting high inflation this year.
Financial sector tremors
In the wake of recent bank collapses and financial market turbulence, chief economists expressed confidence in the systemic integrity of global markets. However, two-thirds highlighted the likelihood of further bank failures and disruption, while more than 80% said they expect businesses to find bank loans more difficult to secure as a result of tightening lending criteria. They also pointed to the knock-on effects of high interest rates, notably in the property sector, where two-thirds expect high rates to cause significant disruption in 2023-2024.
Changing face of globalisation
The chief economists were unanimous in anticipating further changes in the structure of global supply chains. When asked which business strategies they expect to contribute to this reconfiguration, they highlighted adaption to geopolitical fault lines (94%), the prioritisation of resilience over efficiency (91%), diversification of suppliers (84%) and an increased focus on environmental sustainability (77%).
They also pointed to the increasing significance of proactive industrial policy, with almost three-quarters expecting it to become a widespread approach to economic policy around the world. Respondents were divided on whether industrial policy will act as an engine of innovation, but they highlighted several potential concerns, including a deepening of geo-economic tensions (91%), the stifling of competition (70%) and a problematic increase in sovereign debt levels (68%).
"The latest edition of the Outlook highlights the uncertainty of current economic developments," said Saadia Zahidi, Managing Director, World Economic Forum. "Labour markets are proving resilient for now, but growth remains sluggish, global tensions are deepening, and the cost of living remains acute in many countries. These results confirm the urgent need for both short-term global policy coordination as well as longer-term cooperation around a new framework for growth that will hardwire inclusion, sustainability and resilience into economic policy."
Further reading:
Stadium security with Panomera
Editor's Choice CCTV, Surveillance & Remote Monitoring Integrated Solutions Entertainment and Hospitality (Industry)
To be able to better identify and track perpetrators and thus reduce financial and non-material damage in a soccer stadium, the operator opted for a video security solution from Dallmeier.
Read more...
---
Five ways to reduce your cyber insurance premiums
Security Services & Risk Management News
With the global costs of cybercrime expected to soar to $13 trillion within the next five years, cyber insurance is booming as organisations try to mitigate the risk of financial losses.
Read more...
---
What South Africans need to know about smart devices
Technews Publishing Editor's Choice
We live in a world surrounded by smart devices, from our pockets to our driveways and living rooms.
Read more...
---
Collaboration delivers integrated and holistic security
Guardian Eye CCTV, Surveillance & Remote Monitoring News Integrated Solutions
Guardian Eye and Lytehouse have partnered to integrate their speciality solutions and provide a holistic security offering that overcomes the fragmentation of security systems and services.
Read more...
---
From overwhelm to oversight
Editor's Choice Cyber Security Products
Security automation is vital in today's world, and Microsoft Sentinel is a widely adopted, but complex answer. ContraForce is an easy-to-use add-on that automatically processes, verifies and warns of threats round-the-clock.
Read more...
---
Elvey Group and Technoswitch part ways
Elvey Security Technologies Fire & Safety News
The Elvey Group (a division of the Hudaco Group of Companies) is relinquishing its distributorship of the Technoswitch brand, following Hudaco's acquisition of Brigit Fire.
Read more...
---
SMART Surveillance Conference 2023
Technews Publishing Editor's Choice CCTV, Surveillance & Remote Monitoring Conferences & Events
Some people think the future is all about cloud technologies, but the SMART Surveillance conference demonstrated that AI is making edge surveillance much more attractive, over distributed sites, than ever before.
Read more...
---
Has your business planned for the worst?
Editor's Choice Cyber Security Security Services & Risk Management
Incident response is a specialised part of security, like a hospital's intensive care unit: IR kicks in when the organisation detects a breach of its systems to stop criminals from doing more damage.
Read more...
---
Making a difference with human intelligence gathering
Kleyn Change Management Editor's Choice
Eva Nolle believes that woman should stand their ground as they often bring an entirely different skill set to the table, which enhances the overall service delivered.
Read more...
---
Milestone celebrates women in security
Milestone Systems Technews Publishing Editor's Choice News Conferences & Events
The Milestone Systems' African team wanted to express their appreciation for the incredible contributions of the women in the security industry and held a breakfast in honour of the hard-working women in the industry on 8 August.
Read more...
---