printer friendly version
'Unlosable' identity
SMART Mining Security Solutions 2023 Access Control & Identity Management, Mining (Industry), Products
Of all the security systems mines have in place, access control technologies are one of the more important when it comes to controlling who is allowed onsite and who is not, as well as who is allowed where. Far from the days when clocking in with cards was the norm, buddy clocking and the ease with which these systems could be scammed has driven the industry to seek newer and more effective, and more secure ways to manage access, time and attendance, and other identity-related functions.
We asked some of the leading biometric technology providers for their input into the applicability and use of biometrics on mines. Our answers came from:
• Nicolas Garcia from IDEMIA.
• Walter Rautenbach from Suprema SA and neaMetrics.
Smart Security: Biometrics have become a staple of access and identity over the past years. Is the same happening in mines? What biometric (or other access credentials) are viable in mines where dust, dirt and varying education levels are standard?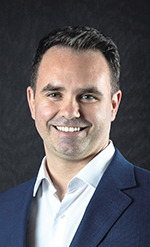 Nicolas Garcia.
Garcia: Biometric technologies have long been in use in mines, starting with contact biometric technologies such as fingerprint readers used for access control and identity management, with minimal maintenance.
The advent of contactless biometrics such as contactless fingerprint readers (like the MorphoWave) a few years ago, helped streamline the process and improve performances by scanning more than one finger at a time. While regular dusting is recommended to ensure the sensor can read fingers, the technology is quite permissive and works even when dust is apparent.
Although less permissive to dust and dirt, Facial recognition has been tested successfully in specific mining environments. One of mining specificities is the high need for compliance, such as induction, medical check-up, valid security clearance, etc. It is therefore critical to ensure that people accessing the mine are successfully identified, irrespective of the environment.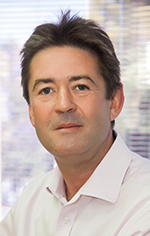 Walter Rautenbach.
Rautenbach: The reapable benefits from biometric systems extend to all sectors, where accurately identifying that a person is who they say they are, is required. So yes, mines are no different from the rest. Ten years ago, this would have been more challenging, but the improvements in both the physical hardware and the features offered by face and fingerprint biometrics, such as improved ingress protection, wider operating temperature limits and improved operation in varying lighting conditions, to name a few, have definitely made these solutions more viable.
Protection gear, such as gloves, and the environment particular to mining, as well as the physical condition of workers' fingerprints can make fingerprint biometric devices challenging to use, but this does not mean that they do not have a place in the mining sector.
We believe that zero-touch facial recognition technology leads the way in mining. One might ask if headgear and PPE will not hinder identification, which could be argued against by saying that even with manual human verification methods, a person's face must at least be visible, and in those cases, facial readers have improved to such a state that this works well. In fact, enhancements to facial algorithms during the pandemic when we were hiding half the face behind a mask have taught these algorithms to be far more effective and therefore do not always require the removal of all headgear, resulting in this being more effective than manual verification.
Using biometric authentication data for purposes other than access is always beneficial, and even more so in the mining industry. For example, ensuring that a full team is present before going underground, and that all workers are accounted for before blasting, are some of the purposes we see data being used for in rostering and workforce management. In the field of OHS management, some examples of specialised systems we have collaborated on with our partners include the incorporation of the following:
• Breathalyser testing.
• Tagging of equipment, for example, not allowing access without specific equipment, or where the equipment has not undergone testing/servicing for a specific period, achieved through RFID tags on equipment.
• Displaying of messages to users of upcoming mandatory health and safety training and testing, including preventing access for those overdue or non-compliant.
Smart Security: What biometrics are used (usable) on mines? There has been a dramatic rise in facial recognition recently in commercial markets, has this expanded to mines? How do sensors cater for the different skin tones, lighting conditions and even people's (and unions' objections)?
Garcia: Besides the hardware technology, which I already covered in the previous question, it is important to use state-of-the-art algorithms and software to ensure that all parameters are taken into consideration in the fairest way. It covers various lighting conditions (low or high light, and a thorough training and testing of the algorithms with a large population ranging from very light to very dark skin, thus ensuring the most unbiased approach).
IDEMIA has won multiple awards for the performance of our algorithms, but also more recently the award of the fairest algorithm. The result of this state-of-the-art technology is translated in a large number of sites already equipped with our devices.
Rautenbach: The continuous enhancement of fingerprint sensors and the dramatic improvement of facial recognition through deep learning algorithms have made both useful, with facial being the preferred option due to the environment and no-touch benefits (with no-touch benefits not necessarily referring to the spread of a virus, but rather the practicality of keeping equipment clean). Not to be misunderstood, more than 80% of products out there will just not function in this difficult environment, therefore investing in a product where R&D; and continuous improvement is part of the manufacturers' culture is essential.
Imagine watching the latest Marvel HD video on an old Donkey Kong game terminal. For those that can remember those, it is an unpleasant, if not impossible experience. Visual face recognition has the same challenge, where if it cannot see the picture, it cannot do what it is supposed to, thus light and skin tones have the same impact.
What spurred the improvement in facial recognition was the upgrading of cameras to capture more information to allow the system to 'see' in HD, as well as sensor and image processing to adjust light input where there is too much, and deep learning to more effectively extract the data needed to make a positive match. This on its own made a big difference, although leading vendors such as Suprema literally create another dimension using proximity and near-Infrared technologies, which provide virtual '3D images' to be used to, not just do visual recognition, but also face mapping, offering the same benefits that contours on a map offer mountain climbers, to overcome the challenges mentioned.
On the soft front of people and unions, the challenges remain the same as in other industries. Mining does have it better because, in most cases, where specialised systems are used, the benefits of OHS management provide extreme benefits in these dangerous environments.
Smart Security: Access control today is rarely used simply as access control, but is often integrated into other applications, whether it is identification for security, operations, HR, Health & Safety or even financial transactions? How does your company ensure that a mine can integrate your technology into their control room/management system and other applications?
Garcia: IDEMIA has long been partnering with companies using the best-of-breed technologies. Our role is to ensure our technologies consistently identify users. This is key because, without this identity, the rest of the system cannot deliver its value. If the wrong person is allowed through, it can, at best, give access to unauthorised resources, and at worst, create a security breach with potential disastrous consequences. With that in mind, we have integration tools available to reduce the required integration time and ensure the solution is scalable and can evolve over time.
Rautenbach: Between 70 - 80% of Suprema implementations in Africa run on customer-focused solutions. This is purposefully designed software, focused on specific industries or environments, such as residential, retail, manufacturing, and of course mining, which integrate Suprema devices through its SDKs. Suprema understands that each country and each sector has its own requirements, regulations and needs, and that there are specialists in each field delivering solutions focused on these.
A big portion of Suprema's R&D; goes into making integration accessible and easy, offering various avenues for integration. Locally we have a dedicated software engineering teams focused on helping our clients with planning new systems, recommending best practices before starting and then assisting with the SDKs and APIs available for integration.
Specifically in the mining industry, our local team has been involved with local and international companies to assist with integration of Suprema's technology into their offering. Not stopping at integration support, these implementations required customised firmware development, purpose-build for these custom needs, and now widely implemented in the African mining industry.
Our focus remains on addressing client-specific needs and we always look forward to working with solution providers to effectively integrate Suprema into their software. We are also always interested in hearing about end-user needs and to recommend, guide and refer to our growing list of solutions and partners.
Smart Security: What does your company offer in terms of biometrics (or other credentials, perhaps multi-credential devices) in the mining sector? How do you ensure information collected is secure and private?
Garcia: IDEMIA offers the whole range of contact/contactless fingerprint as well as facial recognition technologies. We capitalise on years of experience worldwide in general, and in South Africa in particular. Partners and end-users recognise our products as robust, fast, and reliable solutions.
Security is at the centre of everything we do at IDEMIA and therefore we ensure that data are encrypted where they are stored, but also during point-to-point communication. Security is very important, but we also understand that it is not always easy to comprehend. To make it easier for our partners, IDEMIA implemented 'Security by Default' last year. In other words, our solutions come with the relevant security features fully activated.
Rautenbach: Suprema's most favourable offerings for mining are its facial and fingerprint technology, with facial at the fore.
Six years ago, Suprema introduced its new fingerprint sensors using Suprema's Multi Dynamic Range technology (www.securitysa.com/*suprema3). These work in a similar manner to HDR cameras and smartly blend high-brightness and dark images to gain optimal image quality, regardless of lighting conditions, and which also overcome problems with wet and dry fingers. Beyond light and moisture, these sensors deliver exceptional image quality, and this improves recognition dramatically under any condition.
When it comes to facial recognition Suprema's leading choice is its Fusion range of readers (www.securitysa.com/*suprema4). The FSF2 was the first in the range of Fusion readers, launched in 2020. Not only does the FSF2 support the fusion matching algorithms, utilising both visual and IR reading, but it is IP65 rated, protecting it from dust and rain. The FSF2 has been popular in mining applications with various specialised software development projects, specifically designed for African mining implementations. The FSF2 also offers an option for multi-modal biometrics, offering face and finger using the mentioned MDR fingerprint sensors.
The newest addition to the fusion range, launched last year, is the BioStation 3 (www.securitysa.com/*suprema5). BioStation 3 offers all that the FSF2 does, except no added fingerprint option, in a smaller device footprint and the same and even better performance and functionality.
In all the above devices, and across Suprema's range of hardware, we offer integrated RFID and mobile credentials. For us this is an essential component that can strengthen security through multi-modal implementations and by allowing additional access options (i.e., visitor, vehicle access), without the need for extra hardware.
Suprema's data protection is unrivalled. Data is protected during transmission and storage, and even with that in place, systems can be setup to wipe all personal information when tampered with. Suprema recently recertified both its ISO 27001 and 27701 certifications, focused on data protection and GDPR. Most manufacturers only certify their products once to be able to provide certifications when required, but at Suprema personal data privacy is of absolute importance and therefore Suprema remains active in recertifications to ensure compliance with the latest requirements.
Credit(s)
Further reading:
Free South Africa Market Report webinar from TAPA EMEA
Technews Publishing Editor's Choice News Transport (Industry) Training & Education Logistics (Industry)
October 2023 offers TAPA EMEA members and non-members opportunities to increase their knowledge of cargo crime and supply chain security risks in three countries in Europe, the Middle East & Africa region, where supply chains are most targeted by both organised crime groups and other offenders.
Read more...
---
Rack-mounted, three-phase online UPS
Security Services & Risk Management IT infrastructure Products
The new Eaton 93PX 15-20 kVA UPS combines high efficiency with a compact footprint, lower TCO, and improved cybersecurity to provide stable power for critical IT, industrial, manufacturing, and medical applications.
Read more...
---
Automated, real-time traffic analysis and ML-based mitigation
IT infrastructure Products
NetScout Systems has launched Adaptive DDoS Protection for its Arbor Threat Mitigation System (TMS) to dramatically improve the detection of distributed attacks that dynamically change vectors and target numerous destination IP addresses at once.
Read more...
---
Paxton opens first experience centre in South Africa
Paxton News Access Control & Identity Management
The new Paxton Experience Centre in Johannesburg is now open and welcoming security installers and end users who want to see Paxton's products in action.
Read more...
---
Turkish university installs IDIS surveillance
CCTV, Surveillance & Remote Monitoring Products
IDIS video streamlines complex surveillance systems for learning institution, upgrading a 350-camera system with 24/7 control room monitoring to transform security for Social Sciences University of Ankara (ASBU).
Read more...
---
What South Africans need to know about smart devices
Technews Publishing Editor's Choice
We live in a world surrounded by smart devices, from our pockets to our driveways and living rooms.
Read more...
---
Client satisfaction boosted by 85% at Thungela Mine
Thorburn Security Solutions News Security Services & Risk Management Mining (Industry)
Thorburn Security, a division of Tsebo Solutions Group, has announced its recent collaboration with Kwa-Zulu Natal security company, Ithuba Protection Services, as part of its Enterprise Supplier Development (ESD) initiatives across Africa.
Read more...
---
Securing a luxurious residential estate
Turnstar Systems Residential Estate (Industry) Access Control & Identity Management
Turnstar Systems recently partnered with Balwin Munyaka Residential Estate to secure the entrance to its Crystal Lagoon, ensuring only authorised residents and guests can access the site.
Read more...
---
Long-distance connectivity with Simplex ES Net Life Safety
Johnson Controls Global Products Fire & Safety Products
ES Net Network Bridge allows fire alarm system data to be transmitted across distant buildings via a customer's existing network infrastructure, improving system-wide monitoring and control in facilities and campuses where life safety networks are often widely dispersed.
Read more...
---
Visitor management via QR code
ATG Digital Access Control & Identity Management Products
ATG Digital has launched its QR Code Reader to enhance access control's security and efficiency. The new QR Code Reader enables seamless, contactless access control, creating an efficient user journey.
Read more...
---