printer friendly version
It is time to take a quantum leap in IoT cybersecurity
Issue 8 2022 Information Security, IoT & Automation
Year after year, more IoT devices are manufactured and connected. According to a report by Meticulous Research, the IoT security market is expected to grow at a CAGR of 21.2% from 2022–2029, and to reach $59.16 billion by 2029.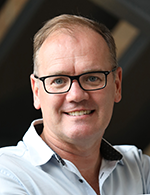 Fred Mitchell.
IoT has become integrated everywhere, including enterprises. While it offers many benefits, such as increased productivity and the rollout of mission critical applications, it can also lead to (enterprise) cyber-attack vulnerabilities.
Take Verkada, the US-based IoT building security start-up that was hacked in 2021, exposing footage from over 150,000 connected surveillance cameras belonging to 95 customers including enterprises, schools, police, and hospitals.
To this end, Check Point Software has introduced Quantum IoT Protect, which automatically creates and autonomously enforces zero-trust network (ZTN) access profiles for IoT assets, protecting it against known and unknown cyber threats.
In addition, Check Point also protects the IoT devices by analysing and safeguarding the device's firmware.
Quantum IoT Protect leverages threat intelligence, over 300 IPS signatures, firmware scanning, on-device run-time protection, and a single management console to protect all enterprises against known and unknown IoT cyberattacks.
Check Point Quantum IoT Protect features:
Autonomous Zero Trust Protection – it automatically builds and enforces ZTN profiles for an enterprise's entire inventory of connected assets on their Quantum Security Gateways. The autonomous ZTN profiles, built on advanced AI technology, research, and behaviour analytics to extend zero-trust practices into IoT assets.
IoT and OT environments change frequently and it is important that your IoT security solution can automatically adapt in real-time to secure these devices.
Advanced network threat prevention – it blocks attempts to exploit known IoT vulnerabilities in real-time. Check Point offers over 10 000 protection options for IT and IoT-related vulnerabilities as well as several hundred targeted at Industrial Control Systems.
These can be applied as virtual patches, which is a huge benefit in a world where IoT device patches are near impossible to complete because of difficult-to-reach device locations, mission critical runtime, complex protocols, standards, etc.
Pre-emptive on-device security – the security is built directly into the IoT devices' firmware, scanning it for vulnerabilities, and blocking any threats in real-time.
The solution continuously monitors the device's firmware to ensure security is always up to date. With Quantum IoT Protect, Check Point is offering on-device runtime protection for device manufacturers to develop connected IoT devices with built-in firmware security.
Unified Management Console – offering IoT discovery, protection, policy creation, event analysis, and much more as an end-to-end solution through a single management console with Quantum IoT Protect.
Quantum IoT Protect is the only autonomous IoT solution that proactively prevents cyber threats at the device and network level. The reality is that enterprises require not only attack discovery, but also technology that can prevent it.
Credit(s)
Further reading:
A simple system for complex protection
Surveillance AI & Data Analytics IoT & Automation
Reconeyez is a company that provides autonomous wireless visual verification systems with built-in artificial intelligence. Running on batteries, each device includes communication capabilities, creating a mesh network between the various devices, linking them to the control room.
Read more...
---
Zero Trust in 2024
Mantis Security Integrated Solutions IoT & Automation
The rapid development of artificial intelligence (AI) applications and uses in 2024 will profoundly impact security operations and AI-driven analytics, which can enhance threat detection, anomaly identification and predictive maintenance.
Read more...
---
All aspects of data protection
Technews Publishing Editor's Choice Information Security Infrastructure AI & Data Analytics
SMART Security Solutions spoke to Kate Mollett, Senior Director, Commvault Africa, about the company and its evolution from a backup specialist to a full data protection specialist, as well as the latest announcements from the company.
Read more...
---
Revolutionising networking technology for the future
Infrastructure IoT & Automation
[Sponsored] In the fast-evolving landscape of networking technology, RUCKUS Networks stands out as a trailblazer, offering innovative solutions that redefine connectivity experiences across various industries.
Read more...
---
The song remains the same
Sophos Information Security
Sophos report found that telemetry logs were missing in nearly 42% of the attack cases studied. In 82% of these cases, cybercriminals disabled or wiped out the telemetry to hide their tracks.
Read more...
---
How hackers exploit our vulnerabilities
Information Security Risk Management & Resilience
Distractions, multi-tasking, and emotional responses increase individuals' vulnerability to social engineering, manipulation, and various forms of digital attacks; 74% of all data breaches included a human element.
Read more...
---
Projections for 2024's Advanced Threats Landscape
News & Events Information Security
Kaspersky Global Research and Analysis Team (GReAT) experts offer insights and projections for 2024 in the Kaspersky Security Bulletin, with a focus on the evolution of Advanced Persistent Threats (APT).
Read more...
---
Veeam and Sophos in strategic partnership
Information Security
Veeam and Sophos unite with a strategic partnership to advance the security of business-critical backups with managed detection and response for cyber resiliency, and to quickly recover impacted data by exchanging critical information.
Read more...
---
Unmasking insider risks
Information Security
In today's business landscape, insider risks can manifest in various forms, including data theft, fraud, sabotage, insider trading, espionage, whistleblowing, negligence, truck hijacking, goods robbery from warehouses, and more.
Read more...
---
When technology is not enough
Information Security
[Sponsored] Garith Peck, Executive Head of Department for Security at Vodacom Business, writes about the importance of creating a cybersecurity strategy in a world where threats never sleep.
Read more...
---