printer friendly version
Advanced server performance and energy efficient design
Issue 8 2022 Editor's Choice, IT infrastructure, Products
Dell Technologies is expanding its server portfolio with an additional 13 next-generation Dell PowerEdge servers, designed to accelerate performance and reliability for powerful computing across core data centres, large-scale public clouds and edge locations.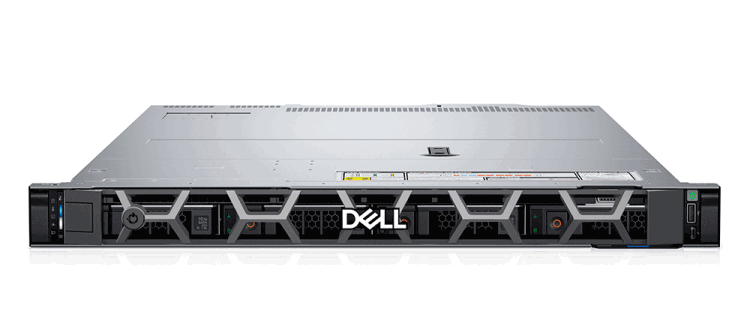 Next-generation rack, tower and multi-node PowerEdge servers, with 4th Gen Intel Xeon Scalable processors, include Dell software and engineering advancements, such as a new Smart Flow design, to improve energy and cost efficiency. Expanded Dell APEX capabilities will help organisations take an as-a-service approach, allowing for more effective IT operations that make the most of computing resources while minimising risk.
"Customers come to Dell for easily managed yet sophisticated and efficient servers with advanced capabilities to power their business-critical workloads," said Jeff Boudreau, president and general manager, Infrastructure Solutions Group, Dell Technologies. "Our next-generation Dell PowerEdge servers offer unmatched innovation that raises the bar in power efficiency, performance and reliability while simplifying how customers can implement a Zero Trust approach for greater security throughout their IT environments."
New Dell PowerEdge servers are designed to meet the needs of a range of demanding workloads from artificial intelligence and analytics to large-scale databases. The expanded portfolio announced in November 2022, including the PowerEdge XE family of servers with NVIDIA H100 Tensor Core GPUs and the NVIDIA AI Enterprise software suite for a full stack, production AI platform builds on advancements in artificial intelligence and machine learning.
New servers for cloud service providers
The introduction of Dell PowerEdge HS5610 and HS5620 servers delivers optimised solutions tailored for cloud service providers managing large-scale, multi-vendor data centres. Available in both 1U and 2U form factors, these new, two-socket servers include cold aisle serviceable configurations and are available with Dell Open Server Manager, an OpenBMC based systems management solution to simplify multi-vendor fleet management.
The servers provide improved performance, including the Dell PowerEdge R760, which delivers up to 2.9x greater AI inferencing on 4th Gen Intel Xeon Scalable processors with Intel Deep Learning Boost and Intel Advanced Matrix Extensions. The PowerEdge R760 also offers up to a 20% increase in VDI users and over 50% more SAP sales & distribution users on one server, compared to the previous generation. PowerEdge systems may be ordered with NVIDIA Bluefield-2 data processing units to provide additional offload, acceleration and workload isolation capabilities idea for power efficiency for private, hybrid and multi-cloud deployments.
Enhancements to Dell monitoring software and new services make server management even easier:
•Dell CloudIQ– Dell software combines proactive monitoring, machine learning and predictive analytics while offering a comprehensive view of servers wherever they reside. Updates include advancements to server performance forecasting, select maintenance operations and new virtualisation visualisation.
•Dell ProDeploy services – The Dell ProDeploy Factory Configuration service delivers PowerEdge servers ready to install and preconfigured with the customer's preferred operating system, hypervisor software and settings for RAID, BIOS and iDRAC. The Dell ProDeploy Rack Integration service delivers and installs production-ready racked and networked PowerEdge servers, ideal for companies expanding their data centre environments or undergoing an IT modernisation.
• Dell iDRAC9 – As customers seek increased server automation and intelligence, Dell Remote Access Controller (iDRAC) makes Dell systems easier to deploy and diagnose, equipped with updated features such as certificate expiry notice, telemetry for dell consoles and GPU monitoring.
Dell PowerEdge servers are designed with sustainability in mind, offering customers a 3x performance improvement, compared to 14th Generation PowerEdge servers with Intel Xeon Scalable processors launched in 2017, resulting in less floor space required and more powerful and efficient technology across all next-generation systems.
Next-generation PowerEdge servers help accelerate Zero Trust adoption within organisations' IT environments. The devices constantly verify access, assuming every user and device is a potential threat. At the hardware level, silicon-based hardware root of trust, with elements including the Dell Secured Component Verification (SCV), helps verify supply chain security from design to delivery. Additionally, multifactor authentication and integrated iDRAC verifies users before granting access.
A secure supply chain also enables customers to advance their Zero Trust approach. Dell SCV offers cryptographic verification of components, which extends supply chain security to the customer's site.
Further reading:
A closed security concept for test halls and perimeter
Dallmeier Electronic Southern Africa Editor's Choice
At its factory facilities in Vilsbiburg, Germany, Flottweg SE relies on tailored video security technology from Dallmeier for perimeter security and workplace safety.
Read more...
---
Texecom launches the Midnight Black Collection
Technews Publishing Perimeter Security, Alarms & Intruder Detection Products
Working in harmony with darker environments, the Midnight Black Collection has been created for businesses and sites that require or prefer a security solution which offers discreet protection that compliments their surroundings.
Read more...
---
SAN market set for growth
Technews Publishing News IT infrastructure
Storage-area network (SAN) market to hit US$ 26,86 billion in revenue by the end of 2029 due to factors like widespread adoption of Hybrid SAN-NAS solutions.
Read more...
---
Optimising remote technical support
Technews Publishing Asset Management, EAS, RFID Products
Sanden Intercool Kenya improves efficiency, removes manual processes with FIELDForce from MACmobile, making its technical backup and support staff more productive, while also optimising record keeping.
Read more...
---
Free-to-use solar score for South African homes
Technews Publishing Editor's Choice
The LookSee Solar Score is one of the first of its kind to provide insight into the potential of solar power for South Africa's residential properties.
Read more...
---
Gallagher to showcase new Controller 7000 single door
Technews Publishing Access Control & Identity Management Products
Gallagher will be showcasing its latest access control innovation, the Controller 7000 Single Door on its stand at Intersec Dubai from 17-19 January 2023.
Read more...
---
Batteries creating false alarms due to load shedding
Uniross Batteries Smart Home Automation Products
A local security company has solved the problem of receiving false alarms during loadshedding by replacing its customers' 12 V lead batteries with lithium batteries.
Read more...
---
Fast, reliable and secure cloud services
Technews Publishing Editor's Choice Cyber Security IT infrastructure
Security and speed are critical components of today's cloud-based services infrastructure. Cloudflare offers a range of services supporting these goals beyond what most people think it does.
Read more...
---
Minimising fire risks in automotive logistics
Hikvision South Africa CCTV, Surveillance & Remote Monitoring Products Logistics (Industry)
Automotive logistics company uses thermal imaging solution from Hikvision to ensure its stores of lithium batteries for electric vehicles never overheat and cause a fire.
Read more...
---
Olarm product highlights for 2022
Olarm Perimeter Security, Alarms & Intruder Detection Products
Olarm rapidly expanded its ecosystem in 2022 with several new products, the launch of its training academy, and a presence in Gauteng.
Read more...
---