printer friendly version
Redefining access control in the commercial sector
Issue 6 2022 Commercial (Industry), Access Control & Identity Management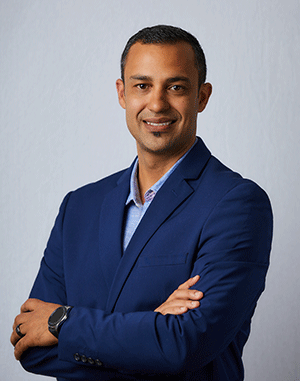 Marcel Bruyns.
As South Africa continues to emerge from a global crisis, the question of how to control access to office parks, industrial facilities and other commercial buildings has moved on from checking for Covid-19 symptoms. The focus is now fully back on security and management, and the ways in which organisations can best use technology to keep their assets and personnel safe and secure, especially in the face of concern surrounding proposed new trespassing laws.[1]
In line with the current trends surrounding building infrastructure, effective access control is optimised with building functionalities. It offers high levels of automation, reduces operational costs and improves energy efficiency.[2]
The smart building
Our infrastructure is more intelligent than ever, in that it is built with the function to report back on how we use it. Smart buildings are constructed with integrated processes and enable people to implement, control and manage several functions in a unified way. This is also a future-proofing approach and opens the door for more advanced systems later on.
But it goes beyond technology. A smart building is people-centric, built to best accommodate and fulfil the needs of those who occupy it.[3] It is also flexible and sustainable, playing an active role in the lives of its occupants and the greater environment. How that role manifests or, in this case, how it controls people's access, is the measure of that integration.
Measured and seamless experiences
For some organisations, access control can be as simple as a QR-code scanner. For example, the Axis Barcode Reader is an easy-to-install and scalable application that provides personnel and building visitors with a QR code that serves as verifiable credentials for camera and intercom stations.[4] This is a cost-effective solution that restricts unauthorised entry, while simplifying it for approved entrants.
Other organisations may need something more complex. Axis RFID readers, keypads, and credentials such as access cards and key fobs, not only formalise the entry process and offer an energy-conscious solution, but potentially serve as the lowest level of more comprehensive systems of control.
Going to the edge and creating an ecosystem
Access control management software is the first step in implementing a unified security strategy. By introducing an entry manager and all-in-one video systems and camera stations, facilities including office parks, public buildings and multinational properties can establish security at the edge and ensure appropriate and timely response procedures.[5]
Additional technologies such as network door controllers and relay modules then expand your security outwards, giving you an overview and extending functionality across your facilities. All of these solutions work together to create their own ecosystem, one that enables organisations to operate efficiently and with peace of mind.
Sources
[1] https://businesstech.co.za/news/government/628778/red-flags-raised-over-new-trespassing-laws-for-south-africa/
[2] https://www.axis.com/blog/secure-insights/building-access-control/
[3] https://www.aurecongroup.com/expertise/digital-engineering-and-advisory/smart-buildings
[4] https://www.axis.com/products/axis-barcode-reader
[5] https://www.axis.com/products/axis-camera-station-secure-entry
Credit(s)
Further reading:
Gallagher Security releases Command Centre v9
Gallagher News & Events Access Control & Identity Management Integrated Solutions
Richer features, greater integrations, with the release of Gallagher Security's Command Centre v9 security site management software designed to integrate seamlessly with various systems and hardware.
Read more...
---
Lock down your access control with Alcatraz AI
C3 Shared Services Healthcare (Industry) Access Control & Identity Management AI & Data Analytics
Alcatraz AI, represented in South Africa by C3 Shared Services, changes access control by harnessing the power of artificial intelligence and analytics at the edge, where facial recognition becomes the essential credential autonomously.
Read more...
---
Edge could help transform South Africa's healthcare
Axis Communications SA Infrastructure
Edge computing has emerged as a game-changing technology for many industries, and the healthcare sector is no exception. In particular, South Africa's healthcare industry could significantly benefit from the potential of this technology.
Read more...
---
New generation of cyber-focused controllers
Gallagher News & Events Access Control & Identity Management Products & Solutions
The C7000 gives users an opportunity to leverage their hardware and firmware to build a platform designed to catapult their organisation into the future, with cybersecurity baked in from inception.
Read more...
---
New T&A terminal features revolutionary AI technology
Suprema News & Events Access Control & Identity Management AI & Data Analytics
Suprema has launched BioStation 2a, the world's first deep learning-based fingerprint recognition solution, providing powerful access control features and an improved ability to extract templates from low-quality fingerprints.
Read more...
---
Smart opener for gates and garages
Smart Home Automation Access Control & Identity Management
The Smart Gate and Garage Opener allows consumers to control and monitor gates and garage doors that have already been fitted with automation devices via the Yale Home app on their smartphone.
Read more...
---
Safeguard surveillance devices from cyberattacks
Axis Communications SA Surveillance Information Security
Cybersecurity concerns extend through the organisation and out among its stakeholders and supply chains. It also covers video surveillance, which is critical to any organisation's physical security and asset protection strategy.
Read more...
---
AI in 21st century identity technologies
IDEMIA Editor's Choice Access Control & Identity Management
Contemporary society is already experiencing the impact of AI, but we have only just scratched the surface of its potential. A white paper from IDEMIA explains how AI is revolutionising identity and security technologies.
Read more...
---
Your face is the key
Suprema Editor's Choice Access Control & Identity Management Security Services & Risk Management Risk Management & Resilience
FaceStation 2, Suprema's newest facial authentication terminal, is an access control, time and attendance terminal, featuring a better user experience with Android 5.0 Lollipop and Suprema's latest algorithm, hardware, and software.
Read more...
---
Touchless vehicle access control
Technews Publishing Techsolutions ZKTeco Impro Technologies Editor's Choice Access Control & Identity Management Residential Estate (Industry) Products & Solutions
RFID access for vehicles is a growing market, and many estates (residential and business) have opted for this approach to speed up the process of moving vehicles through access control points.
Read more...
---