printer friendly version
Directory listings
Residential Security Handbook 2022: SMART Living
Residential Estate (Industry)
Select supplier: All | Access and Beyond | Bidvest Protea Coin | Black Point Tech cc t/a BPT | Boomgate Systems | B-Safe Group | Cathexis | Dahua Technology South Africa | Elvey Security Technologies | Entry Pro | G4S, an Allied Universal Company | Guardian Eye | Hikvision South Africa | IDS - Inhep Digital Security | IOT Revolution Technologies | Mantis Security | neaMetrics | Nemtek | Olarm | OneSpace | PSS Distributors | Radio Data Communications (RDC) | Regal Distributors SA | Stafix Security Centres | Suprema | Thorburn Security Solutions | TOP CCTV | Turnstar Systems | Verstay | Watcher Surveillance Solutions | XtraVision
---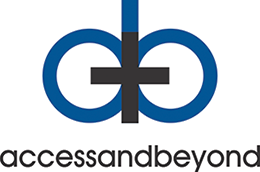 Access and Beyond
KwaZulu-Natal, Gauteng
Distributor of access control including biometrics, physical access control and visitor management, as well as video surveillance and security accessories.
Contact: Christo Myburgh
Tel: +27 82 378 3068
---
Bidvest Protea Coin
Centurion, Durban, Western Cape, Pretoria, Kelvin, Midrand, Bloemfontein, George, Ladysmith, Northern Cape, Polokwane, Pietermaritzburg, East London, Nelspruit, Potchefstroom, Mthatha, West Rand, Piet Retief, Middelburg, Richards Bay, Rustenburg, Hartebeespoort, Port Elizabeth, Paulpietersburg, Witbank, Springs, Welkom, Kimberley
Estate protection services and guarding services.
Contact: Alex Penhaligon
Tel: +27 12 665 8000
---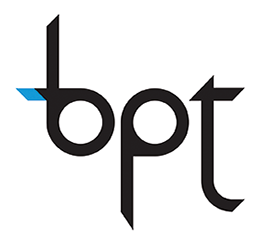 Black Point Tech cc t/a BPT
Johannesburg
Black Point Tech t/a BPT is the exclusive distributor of leading intercom products for South Africa. BPT also has access to many more branded systems. Solutions available include: audio and video intercoms, advanced perimeter protection, turnstiles, parking systems, access control systems and automatic bollards.
Contact: Riccardo Battaini
Tel: +27 11 616 3222
---

Boomgate Systems
Cape Town, Johannesburg
Manufacturer of vehicle and pedestrian access control equipment, high-security and anti-terror equipment, including vehicle barriers, spike barriers, road blockers, turnstiles, bollards, retractable speed gates, rubber traffic islands, goosenecks, rain covers, camera posts and access pedestals.
Tel: +27 11 674 4441
---

B-Safe Group
BSS E-Visitor provides a range of solutions to manage and augment your security requirements. The solution integrates access control via handheld scanners and offers a full online visitor management system. Features include booking management, messaging inbox, panic button, delivery management, support tickets, back office and dashboard.
Contact: Johann Yssel
Tel: 0861 991 111
---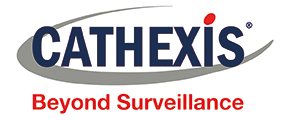 Cathexis
Johannesburg, Durban, Cape Town
Cathexis is a leading video management software developer with a proven track record in providing cost-effective security solutions for the residential sector and other global markets. With its scalability and powerful capacity for third-party system integration, the CathexisVision VMS suite optimises site management and operational efficiency, protecting people and assets.
Contact: JT Reinders
Tel: +27 31 240 0800
---

Dahua Technology South Africa
Gauteng (head office), Cape Town, KwaZulu-Natal, nationwide operations.
Dahua is a world leading video-centric smart IoT solution and service provider that is committed to the mission of 'Enabling a safer society and smarter living'.
Contact: Preston Maharaj
Tel: +27 78 500 1155
---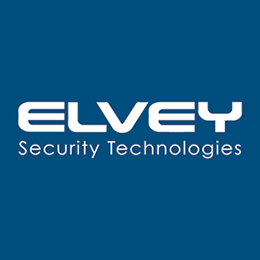 Elvey Security Technologies
Bellville, Bloemfontein, Cape Town, Durban, East London, Exports, George, Greenstone, Nelspruit, Pinetown, Polokwane, Port Elizabeth, Pretoria, Rustenburg, Secunda, Vereeniging, West Rand
Elvey Security Technologies is a distributor of a wide range of intruder detection, access control, surveillance and fire detection equipment. All Elvey products are backed by the highest levels of training and technical support provided by an extensive branch network. Elvey also offers financing of security systems.
Contact: Sales
Tel: +27 11 401 6700
---

Entry Pro
South Africa, Botswana
For over a decade, Entry Pro has been providing access control and visitor management solutions. The company's collective 30 years' experience in the security industry has given it a deep understanding of security and the needs of its residential estate clients.
Contact: Dave Adams/Brett Wray
Tel: +27 11 267 0720
---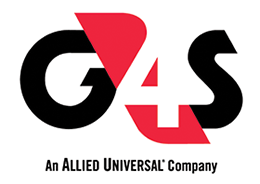 G4S, an Allied Universal Company
Emalahleni, Gauteng, Gqeberha, Northern Cape, Western Cape, KwaZulu-Natal, Rustenburg
G4S is the world's leading international security solutions group and the largest provider of intelligence-led integrated security solutions in South Africa. G4S Integrated Security is a combination of expert security professionals, technology and data analytics to manage risks and enhance value for its customers.
Contact: MJ Oosthuizen
Tel: +27 82 602 0910
---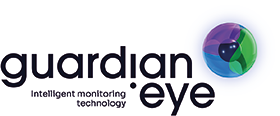 Guardian Eye
From the moment you invite a visitor to your home or business premises, to staff arriving for a hard day at the office, to the twilight hours when danger lurks in the dark; Guardian Eye has you covered from all angles.
Contact: Kobus van Deventer
Tel: +27 83 323 5553
[email protected] / [email protected]
---

Hikvision South Africa
Cape Town, Durban, Johannesburg
Smart and proactive CCTV systems, access control with face identification, flexible visitor management, smart parking with ANPR, building solutions with united systems, efficient operation and all-round protection for peace of mind.
Contact: Jade Wang
Tel: +27 60 441 3111
---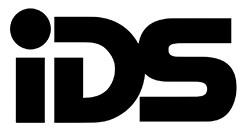 IDS - Inhep Digital Security
Durban, Richards Bay, Polokwane, Nelspruit, Johannesburg, Roodepoort, Pretoria, Alberton, Edenvale, Bloemfontein, George, Cape Town, Brackenfell, Diep River, East London, Gqeberha
IDS offers the most technologically advanced, relevant and bespoke security solutions available. IDS is a proudly South African business and its local presence and entrenchment ensures it delivers solutions that complement its clients' demands and the harsh African environment, while delivering best-in-class protection.
Contact: Matt De Araujo
Tel: +27 87 159 8076
---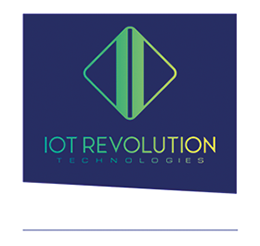 IOT Revolution Technologies
Johannesburg
Specialist in cloud-based surveillance solutions.
Contact: David Arrikum
Tel: +27 83 290 7578
---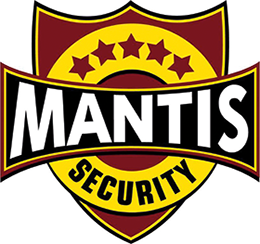 Mantis Security
Johannesburg, Pretoria
Mantis Security provides a guarding division, e-guarding and offsite monitoring, security installations, K9 units and risk assessments. It is a professional, proactive, accredited security services provider that complies with all registration and service criteria, and has a Level 2 B-BBEE rating.
Contact: Elisma Malherbe
Tel: +27 11 487 1000
---

neaMetrics
Johannesburg, Nairobi
neaMetrics develops customised, integrated software solutions for biometric ID (fingerprint, face, iris), identification (AFIS) and card personalisation (smartcard, RFID, ID cards). It is a distributor of Suprema and other identity products, providing specialised turnkey ID solutions.
Contact: Mpho Radiokana
Tel: +27 11 784 3952
---

Nemtek
Northriding, Edenvale, Cape Town, Port Elizabeth, Pinetown, Nelspruit, Bloemfontein
Nemtek has been an innovative and reliable force in the electric fence industry for over 30 years. Manufacturing a full range of energisers and fencing hardware, Nemtek uses its in-house knowledge and expertise to deliver applications in residential, commercial and industrial security as well as animal management fencing.
Contact: Jason De Freitas
Tel: +27 11 462 8283
---

Olarm
Available across South Africa direct from Olarm or Elvey branches. International on request.
Designed and manufactured for the unique challenges of the South African environment, Olarm provides smart automation solutions for monitoring and reaction companies, consumers and estates. Its product suite includes a market-leading mobile app with hardware integration for major alarm systems, Nemtek energisers, access control and other PGMs, and powerful monitoring software.
Contact: Olarm Sales
Tel: +27 21 009 0911
---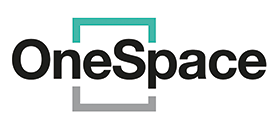 OneSpace
Durban, Johannesburg, Cape Town
From vehicle licence plate analytics, to access control, visitor and estate management, to retirement wellbeing and aged healthcare; collectively, OneSpace's technology and powerful locally developed brands – Snipr, Gatebook and BeSecure – are providing a completely new approach to the way communities are managed and protected. All in OneSpace.
Contact: Carol Wessels
Tel: +27 31 035 0941
---

PSS Distributors
Johannesburg, Cape Town, Durban, Pretoria
PSS Distributors is a distributor of uninterruptible power supplies (UPS), inverters, batteries, automatic voltage stabilisers, solar panels and surge protection. The company has been servicing and distributing UPS, inverters and batteries for over 20 years. Units range from 600 VA to 500 kVA, with parallel setups up to 2 MVA.
Contact: Shane Griggs
Tel: +27 11 608 4259
---

Radio Data Communications (RDC)
Branches or representation in Johannesburg, Cape Town, Durban, Nairobi
Focused on cutting-edge communication technology, RDC offers a full range of technologies to meet the needs of any residential estate's security communication strategy. RDC delivers highly reliable communication services, continually offers new add-on innovations, limits cost and delivers this with extensive experience, technical backup and value-added services.
Contact: Christine Esteban
Tel: +27 11 452 1471/2
---

Regal Distributors SA
Edenvale, Alberton, Balfour Park, Boksburg, Centurion, George, Fourways, Winchester Hills, Krugersdorp, Linden, Longmeadow, Lynnwood, Midrand, Montana, Roodepoort, Strijdom Park, Vanderbijlpark, Bloemfontein, Nelspruit, Witbank, Polokwane, Durban, Pietermaritzburg, Pinetown, East London, Port Elizabeth, Bellville, Cape Town, Northgate (Cape Town)
Regal Distributors SA is a leading value-added distributor of quality branded IP, high-definition analog CCTV products and technology-driven solutions for all market verticals. Its extended services, accessible at 29 branches nationwide as well as via its website, include system design, quality technical support, repairs and ongoing product training.
Contact: Sales
Tel: +27 11 553 3300
---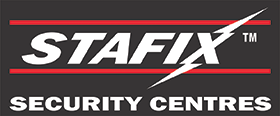 Stafix Security Centres
Pretoria, Johannesburg West, Somerset West, Johannesburg East, George, Centurion, East London, Klerksdorp, Upington, Bloemfontein, Pinetown, Pietermaritzburg, Bethlehem, Johannesburg North, Paarl, Port Elizabeth, Kimberley, Vanderbijlpark, Durban North, Rustenburg, Potchefstroom, Vryheid, Cape Town, Nelspruit, Polokwane, Wynberg (Cape Town)
Stafix Security Centres is the southern African distributor of the international Stafix and JVA ranges of electric fence energisers. Dahua Technology CCTV, Roboguard wireless beams, Centurion Automation, ZKTeco access control and Todaair wireless networking also form part of its product offering.
Contact: Brian Wynberger
Tel: +27 66 202 3391
---

Suprema
Johannesburg, Nairobi
Suprema offers access terminals and software with leading matching performance, suitable for residential estates and exclusive private homes, distributed through its trusted partner channel. Leading-edge APIs, device SDKs and development support allow for easy integration into existing or new access platforms. SA-based training, device repair and support enable superior service.
Contact: Suprema Team
Tel: +27 11 784 3952
---

Thorburn Security Solutions
Northern region: Gauteng, Mpumalanga, Limpopo, North West and Northern Cape; Eastern region: KwaZulu-Natal, Eastern Cape; Southern region: Western and Southern Cape
Thorburn Security Solutions is an industry-leading national security services provider which offers intelligence-driven security solutions through an integrated risk-reduction approach. It provides a holistic, innovative, ultra- flexible solution that offers an array of security management options.
Contact: Ranesh Ranjith
Tel: +27 11 441 5300
---

TOP CCTV
Milnerton, Somerset West
TOP CCTV is a South African integrated solutions distributor for full end-to-end surveillance solutions. It specialises in home/business CCTV systems, intercoms and biometric access control, intelligent security and video analytics, automatic licence plate recognition systems and long-range wireless systems.
Tel: +27 21 852 6680
---

Turnstar Systems
Johannesburg, Western Cape, KwaZulu-Natal
Established in 1990, Turnstar operates from a modern 7700 m2 factory in Johannesburg, South Africa. Products manufactured by Turnstar include a full range of turnstiles, speedgates, revolving doors, man-trap cubicles, vehicle barriers, high-security spike barriers and anti-terror rising bollards and road blockers. Turnstar is an ISO9001:2015 approved company.
Contact: Scott Davey
Tel: +27 76 280 7916
---

Verstay
Kempton Park
Supply, installation and repair of two-way radio terminals and a CCTV distributor.
Contact: Bennie du Toit
Tel: +27 72 777 5150
---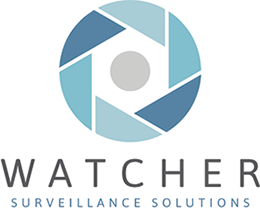 Watcher Surveillance Solutions
Centurion
Watcher provides a complete security surveillance solution which includes installation of cameras, off-site monitoring using intelligent software, as well as maintenance and support.
Contact: Corlia Van Der Lith
Tel: +27 12 006 1047
---

XtraVision
South Africa: Gauteng, Cape Town; South America: Suriname
XtraVision's core business is project-based distribution which focuses on the commercial and industrial sector. The quality of its integrations, designs and product offering has enabled the company to secure many large contracts globally. Quality, reliability and effciency are key driving forces in terms of the products it imports and distributes.
Contact: Theuns van Schalkwyk
Tel: +27 11 450 1056
---
Further reading:
Securing a luxurious residential estate
Turnstar Systems Residential Estate (Industry) Access Control & Identity Management
Turnstar Systems recently partnered with Balwin Munyaka Residential Estate to secure the entrance to its Crystal Lagoon, ensuring only authorised residents and guests can access the site.
Read more...
---
Home security made simple
Technews Publishing Editor's Choice CCTV, Surveillance & Remote Monitoring Residential Estate (Industry) Smart Home Automation
Premium Brand Distributors unveiled the eufy Security and Anker PowerHouse products and solutions at Securex, including solar-powered home security cameras, video doorbells and power stations to keep users safe, without Eskom's help.
Read more...
---
Off-grid power solution for residential estate
Editor's Choice Security Services & Risk Management Residential Estate (Industry) Products
Coral Beach Estate, an upmarket residential estate based in East London, has been struggling with load shedding and power outages due to South Africa's energy crisis, as well as the vandalism of its power infrastructure.
Read more...
---
Smart surveillance can make our homes safer
Axis Communications SA CCTV, Surveillance & Remote Monitoring Residential Estate (Industry)
Over the last decade, South Africa's private security industry has gradually been adopting more advanced security technologies to safeguard private properties and neighbourhoods, making it easier and more effective to detect and respond to threats.
Read more...
---
Fire-fighting force at Vergelegen
Editor's Choice Fire & Safety Residential Estate (Industry)
Vergelegen wine estate in Somerset West, and its neighbours, are set to enjoy greater peace of mind this summer, thanks to the delivery of a brand new fire truck .
Read more...
---
Residential Estate Security Conference 2022
Technews Publishing Residential Estate (Industry) Conferences & Events
The first Residential Estate Security Conference since March 2020 discussed the people, technology and processes involved in mitigating risks to deliver smart, secure living.
Read more...
---
Safety first, aesthetics a close second
Allbro Industries Residential Estate (Industry)
Residential estates are constantly upgrading as the needs of the estate outgrow the existing infrastructure.
Read more...
---
Provide a strong, integrated security solution
Arteco Global Residential Estate (Industry)
Through the Omnia VMS, Arteco offers a unique, intuitive and friendly interface that focuses on events to centralise all security alarms.
Read more...
---
Successful show for body-worn tech
Elvey Security Technologies Residential Estate (Industry)
Moving beyond products to full cybersecurity service for residential estates.
Read more...
---
The benefits of contactless biometrics
IDEMIA Residential Estate (Industry)
IDEMIA displayed its biometric fingerprint and facial readers, focusing on touchless technologies for estate security.
Read more...
---