printer friendly version
Companies continue to pay multiple ransom demands
Issue 3 2022 News & Events, Information Security
Cybereason has published the results of its second annual ransomware study, during a year of unprecedented attacks, to better understand the true impact on businesses. This global study reveals that 73% of companies suffered at least one ransomware attack in 2022, compared with just 55% in the 2021 study.
The study once again finds that 'it doesn't pay-to-pay' a ransom demand, as 80% of companies that paid were hit by ransomware a second time, with 68% saying the second attack came in less than a month and 67% reporting that threat actors demanded a higher ransom amount.
The report, titled Ransomware: The True Cost to Business Study 2022, further revealed that of the companies who opted to pay a ransom demand in order to regain access to their encrypted systems, 54% reported that some or all of the data was corrupted during the recovery process, compared to 46% in 2021, an increase of 17% year-on-year.
These findings underscore why it does not pay to pay ransomware attackers, and that companies should focus on detection and prevention strategies to end ransomware attacks at the earliest stages before critical systems and data are put in jeopardy.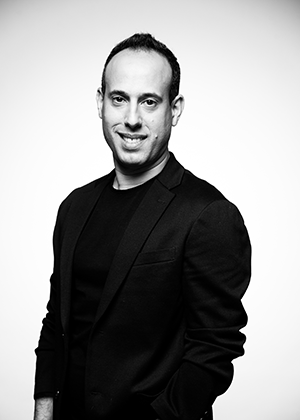 Lior Div.
Cybereason CEO and co-founder, Lior Div, says ransomware attacks are traumatic events, and when ransomware gangs attack a second, third or fourth time in a matter of weeks, it can bring an organisation to its collective knees. "Deploying effective anti-ransomware solutions is easier said than done, and the hackers know it.
"After being hit the first time by a ransomware attack, companies need time to assess their security posture, determine what are the right tools to deploy, and then find the budget to pay for it. The ransomware gangs know this, and it is the biggest reason they quickly strike again," he explains.
Key findings in the research include:
• A weak supply chain leads to ransomware attacks: Nearly two-thirds (64%) of companies believe the ransomware gang got into their network via one of their suppliers or business partners.
• Senior leadership attrition: 35% of companies suffered C-level resignations following a ransomware attack.
• A matter of life and death: Nearly 30% of companies said they paid a ransom because of the risk to human life due to system downtime.
• Ransom demands increase with each attack: Nearly 70% of companies paid a higher ransom demand the second time.
• Ransomware attacks lead to business disruptions: Nearly one-third (31%) of businesses were forced to temporarily or permanently suspend operations following a ransomware attack.
• Layoffs result from ransomware attacks: Nearly 40% of companies laid off staff as a result of the attack.
• Companies don't have the right tools: 60% of companies admitted that ransomware gangs were in their network up to six months before they discovered them. This points to the double extortion model where attackers first steal sensitive data then threaten to make it public if the ransom demand is not paid.
The full report can be found at https://www.cybereason.com/ransomware-the-true-cost-to-business-2022
Further reading:
Pentagon appointed as Milestone distributor
Elvey Security Technologies News & Events Surveillance
Milestone Systems appointed Pentagon Distribution (an Elvey Group company within the Hudaco Group of Companies) as a distributor. XProtect's open architecture means no lock-in and the ability to customise the connected video solution that will accomplish the job.
Read more...
---
From the editor's desk: A sad but exciting goodbye
Technews Publishing News & Events
      Welcome to the final monthly issue of SMART Security Solutions. This is the last issue of the year and the last monthly issue we will print. We are witnessing digitisation across all industries, and ...
Read more...
---
Regal celebrates successful golf day
Regal Distributors SA News & Events
Regal Distributors held its first official Regal Golf Day on 18 October at the Glendower Golf Course in Johannesburg. SMART Security Solutions was there on a hot summer's day to meet many players and sponsors around the course.
Read more...
---
Gallagher Security releases Command Centre v9
Gallagher News & Events Access Control & Identity Management Integrated Solutions
Richer features, greater integrations, with the release of Gallagher Security's Command Centre v9 security site management software designed to integrate seamlessly with various systems and hardware.
Read more...
---
Regal launches direct-to-branch WhatsApp communication
Regal Distributors SA News & Events
With a quick scan of a QR code and a few taps on your phone, installers, integrators, technicians or even end-users can chat directly with the team at their preferred Regal branch via WhatsApp
Read more...
---
FM Expo highlights industry trends and challenges
Securex South Africa News & Events Facilities & Building Management
Keeping tabs on what is happening within the building/facilities management arena can be frustrating, however, a quick way to find out what current trends, challenges, and solutions are available can be found at the Facilities Management Expo.
Read more...
---
All aspects of data protection
Technews Publishing Editor's Choice Information Security Infrastructure AI & Data Analytics
SMART Security Solutions spoke to Kate Mollett, Senior Director, Commvault Africa, about the company and its evolution from a backup specialist to a full data protection specialist, as well as the latest announcements from the company.
Read more...
---
South Africa shows a 1200% increase in deepfake fraud
News & Events Risk Management & Resilience
Sumsub released its third annual Identity Fraud Report of the year, analysing identity fraud across industries and regions based on millions of verification checks across 28 industries and over 2 million fraud cases.
Read more...
---
Projections for 2024's Advanced Threats Landscape
News & Events Information Security
Kaspersky Global Research and Analysis Team (GReAT) experts offer insights and projections for 2024 in the Kaspersky Security Bulletin, with a focus on the evolution of Advanced Persistent Threats (APT).
Read more...
---
Helping South African university students and staff to stay safe
News & Events
Buzzer is a free mobile app that allows users to quickly and easily report incidents of crime, violence, or harassment to campus security and other relevant authorities.
Read more...
---