printer friendly version
How to keep your smart devices secure at home
Issue 3 2022
Smart Home Automation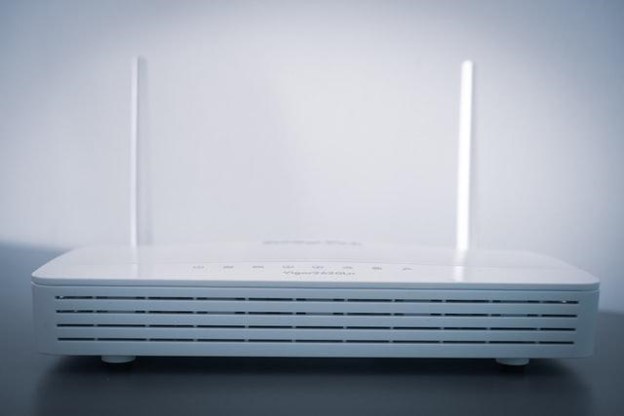 Whether at home, at the office, in a restaurant, or on the road, smart technology is virtually everywhere we go today. Many homeowners have smart speakers that can turn off the lights or change the thermostat's temperature with a simple voice command. You might even bring your computer from the office to work at home and back again. If you use any form of smart technology, there's one thing every device has in common: it connects to your home Wi-Fi network. Unfortunately, this means that your smart devices could easily become a victim of hacking, allowing a complete stranger to access your devices.
While this smart home technology makes life easier and automates functions to simplify your life, it's also at risk of a range of cyberattacks. Implementing simple cybersecurity measures is essential to protect your data and private information. That might include your banking data, private documents or even passwords on your office computer, resulting in stolen information that someone takes from the company you work for. No matter what type of smart devices you own, even speakers, smart fridges, and TVs can risk your privacy and security. According to a 2021 research study, 80% of Internet-connected devices are vulnerable to some form of cyberattack. Read on to learn how to keep your smart devices secure at home, work, and anywhere you go.
Smart home device types
A wide range of smart home devices is available to make your life at work and home easier. You can make your home more liveable and automated by adding appliances and smart home devices that can be controlled from everywhere. There are hundreds of smart home devices and technology in different categories. Here are some of the most common types:
Smart locks: Smart locks add security and can be opened with just a touch of a button from your smartphone app. These locks use things like PIN or fingerprint technology and connect wirelessly for easy access without the need for a traditional key.
Smart doorbells: A smart doorbell adds a layer of security to your home thanks to a built-in Wi-Fi-connected camera. When someone rings the doorbell, you'll be alerted through an app, and the camera turns on automatically. Whether at home or away, a smart doorbell is a great way to see who approaches your home.
Security cameras: Wireless security cameras make it easy to monitor what's happening around your home. These cameras are easy to install and provide instant footage of activity around your property. Many brands connect and include monitoring services, so you'll be alerted to any unusual or suspicious activity, even when you're not there.
Smart lights: You can adjust smart lights from a smartphone app. You can turn these lights on and off without ever having to flip a switch. Many smart lights also come with a unique feature that lets you change the colour or tone to create a beautiful atmosphere for any occasion.
Solar panels: If you want to save money on your energy bills and go eco-friendly, solar panels are a great way to do so. Solar panels harvest energy from the sun. Adding them to your roof allows you to power your entire home without being part of the electrical grid.
Speakers: Speakers like Alexa and Google Nest provide a range of voice-controlled actions that make living at home easier than ever. These smart speaker devices can play music, give you the weather, control your smart lights, and more through simple voice commands.
Smart plugs: Using a smart plug can turn almost anything in your home into a 'smart device'. These plugs go between the wall outlet and a power cord and can connect to an app to give you more control over lighting, appliances, security cameras, and more.
Smart TVs: A smart TV gives you an easy connection to services like Netflix and other streaming services. These TVs can also be paired with your smartphone to watch anything from your device on the TV. A smart TV connects to the Internet so you can browse the web, listen to music, and more.
Only use what you really need
Having a smart home is growing in popularity, and many people are looking to convert everything in their home to 'smart' devices only. However, you may not need to own every smart device out there. The more smart devices you have, the more open you are to being hacked. Even a smart fridge connected to your home Wi-Fi network means that someone could hack into it and gain access to everything else connected to that same network. Think about which smart appliances and other devices you really need. Try to stick with buying the devices that will make you more secure or help to make your life easier and skip the rest.
Set up your router securely: Think of your Wi-Fi router as the doorway to everything in your smart home. If a cybercriminal kicks the door, you don't want it to break down. Remember that everything begins with your home's Wi-Fi router, so correctly setting it up is vital for device security.
Change the default router name: All routers come with a default name from the manufacturer, so it's good to change it once you set it up. Cyber hackers look for the default make and model name of routers to help them gain access to a system. Change the router's name to something unique that isn't related to you, your address, or anything else pertaining to your personal information.
Create a unique password: One of the key elements of staying secure is to create a unique password. Never use a generic password like "Myhome123" or anything else that a hacker might try. You can do this by using a random password generator or mixing a combination of capital letters, numbers and symbols so the password is more difficult to find or use.
Use the highest possible encryption level: Currently, WPA2 is the highest level of encryption available, although WPA3 is on the way. Upgrade your current router if it only supports WPA or WEP to WPA2. The more secure your router is, the safer all smart home devices are.
Create different accounts for all of your smart devices
Every smart device you own requires you to set up an account to access it. Avoid using your personal email address and instead create a unique email address dedicated solely to your smart device accounts. This simple step will give you access to control your devices and keep them organised in one separate account from your personal email. Consider creating a unique email account and password for each individual smart device for even more email security. The only con to this is that you'll need to remember every single email address and password for every unique device.
Set up a high-security level password: Never use passwords that are easy to guess. You should also never include personal information like birthdays, part of your ID number, or your first and last name. Have capital letters, special characters and numbers that will create a strong password. The longer your password is, the better and more secure it will be.
Keep your privacy secure with a VPN: Set up a VPN (virtual private network) to help secure your smart home devices. This encrypts all of your online data by putting it through a 'VPN tunnel' which will make your data mostly untraceable. Although the risks posed by smart home devices are serious, using a VPN to protect your entire network is one of the best ways to secure your data from hackers.
Simply install the VPN on your Wi-Fi router, so every device connected to the Internet encrypts your data. This powerful tool protects your online privacy and security while you work from home or enjoy using your smart devices. Consider using a business-level VPN solution if you have a home business or use dozens of connected devices. Otherwise, a personal VPN network should be enough to protect most smart homeowners from cyberattacks.
Turn on/enable multi-factor authentication: A good rule of thumb is the stronger your password is, the lower the chances are that you'll be hacked. Remember to adjust the default password on all smart home devices. Two-factor authentication (also known as 2FA) is a great way to protect yourself. This extra layer of authentication requires things like a code be sent to your smartphone via text or fingerprint activation, making it even more difficult for third parties to access your personal information and data. Most new smart devices include 2FA by default, although some may not. You can also enable 2FA through apps like Google Authenticator.
Audit your smartphone security: Today, most smart home devices are accessed and managed through smartphone apps. You'll need to focus on keeping your phone secure by adding a 4-to-6-digit passcode or activating the fingerprint or facial recognition for access. If you lose your phone, someone else cannot access your home remotely. It's important to note that public Wi-Fi is easily hacked, so remember to turn off the 'automatically connect to Wi-Fi' feature on your phone so you don't accidentally connect to a public network when you're out and about. Consider using a mobile hotspot from your cell service provider to create a private Internet network anywhere you get cell service.
Update your devices regularly: Almost all computers, smartphones, and smart home devices get constant updates for software and security features. Ensure that you're constantly updating all of your mobile apps that connect to your smart devices. You can adjust the settings to turn on automatic software updates.
Use an Internet filter for kids: Kids tend to browse the Internet, completely unaware of its dangers. This could lead to your network being hacked or infected by a virus, resulting in serious security breaches that could affect your smart devices and more.
Look out for the next article from Porch.com: Tips to protect your computer while working from home.
Originally posted on www.porch.com
Further reading:
Regal fusses over Fluss
Regal Distributors SA IoT & Automation Smart Home Automation
When the team from Fluss brought their Bluetooth-enabled device to Regal's research team, they were hooked. Effortless in its simplicity, the Fluss device means no more losing remotes, endless waiting at the gate for visitors, scanning fingerprints, etc.
Read more...
---
Smart opener for gates and garages
Smart Home Automation Access Control & Identity Management
The Smart Gate and Garage Opener allows consumers to control and monitor gates and garage doors that have already been fitted with automation devices via the Yale Home app on their smartphone.
Read more...
---
Ring announces second generation indoor camera
Smart Home Automation Surveillance Residential Estate (Industry)
Introducing a removable manual privacy cover, Ring's latest indoor camera provides customers with increased privacy, control and peace of mind when it comes to home security.
Read more...
---
Understanding the language of connectivity
Smart Home Automation
Having a better understanding of the available options can help you communicate your internet needs more effectively with a service provider. You don't need to be an expert on the topic, but having some insight can ensure you always stay connected.
Read more...
---
Is intelligence alone enough?
Products & Solutions Surveillance Smart Home Automation
By coupling intelligent algorithms with additional features and functionality, Secury360 ensures that users have ultimate control and flexibility over their security systems.
Read more...
---
Home security made simple
Technews Publishing Editor's Choice Surveillance Residential Estate (Industry) Smart Home Automation
Premium Brand Distributors unveiled the eufy Security and Anker PowerHouse products and solutions at Securex, including solar-powered home security cameras, video doorbells and power stations to keep users safe, without Eskom's help.
Read more...
---
Relaxed home cybersecurity could render consumers accidental 'inside actors'
Editor's Choice Information Security Smart Home Automation
Cisco security experts warn of snowball impact of relaxed approach to cybersecurity on personal devices, noting 60% of users primarily use their personal phone for work tasks and 76% have used unsecured public networks for work tasks.
Read more...
---
IoT users' cybersecurity outlook
Smart Home Automation IoT & Automation
A new global survey conducted by Kaspersky 'The smart home of almost everything: From the fridge to TV, how we'll embrace the year of the virtual assistant in 2023', explores the key digital habits, obstacles and smart home device usage.
Read more...
---
Intelligent security for high-end complex
Dahua Technology South Africa Smart Home Automation
Residents can enjoy a smart and convenient living experience brought by advanced AI technology, make video conversations with guests, call security personnel for help, or manage all smart home control systems remotely.
Read more...
---
Batteries creating false alarms due to load shedding
Uniross Batteries Smart Home Automation Products & Solutions
A local security company has solved the problem of receiving false alarms during loadshedding by replacing its customers' 12 V lead batteries with lithium batteries.
Read more...
---