printer friendly version
Installation is only a third of the job
Issue 2 2022
Education (Industry)
Student accommodation is big business these days, but just as any other business premises, student accommodation has specific fire and safety requirements that need to be considered. More than merely having the required equipment installed, student accommodation also has additional challenges.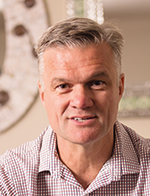 Michael van Niekerk.
The regulations pertaining to student accommodation depend on the size of the building, the number of students housed, as well as the living situation, says Michael van Niekerk, CEO of ASP Fire. For example, if students share rooms, it is considered a dormitory, which will have different file and safety regulations than places with single person units.
The statutory requirements include the usual requirements of having the requisite number of extinguishers, fire hydrants, detection and suppression technology, as well as escape routes – if there are more than 25 people housed, there needs to be two escape routes. Additionally, tall buildings need to provide fire water for its hydrants, even if it is connected to the municipal supply.
Student realities
Van Niekerk says the basic requirements are the ability to detect fire and/or smoke as soon as possible, alert all the residents and extract them safely. However, when dealing with students, an additional challenge is that students act like students and often have fun setting off fire alarms at strange hours and vandalising equipment. This means regular inspections and maintenance to ensure this life-saving equipment is in working order.
Van Niekerk says equipment needs to be tested each week. In fact, he believes the installation part of the project is only one-third of the job, no matter which type of building the fire safety equipment is installed in. Ongoing maintenance and testing are more important. Partially, this is because building student accommodation is expensive and owners don't like to spend large amounts of money as it will take some time to recoup their investment.
Once certified, the fire systems are left alone to save on maintenance costs, which can have dire consequences as students at the University of Cape Town discovered. A lack of maintenance saves money in the short term, but can cost much more over time.
The benefits of insurance
One of the problems of lack of maintenance and testing is that insurance companies are becoming stricter and pay-outs may not be forthcoming for sub-standard and/or non-maintained fire safety equipment. Moreover, at the end of the day, the owner of the building is responsible, even if they pay others to manage the building and the students. The same applies to educational institutions that offer accommodation.
Maintenance is not only about technology, but also includes fire drills. Students need to know what to do in case of a fire (students from rural areas may have no idea what to do in a large building if there is a fire). In an emergency there is no time to read signs on the walls. More importantly, in buildings that house disabled people, if the elevators don't work in a fire emergency, there needs to be a safe refuge for the disabled where they will be safe until the emergency services arrive.
This article has mentioned only a few points on fire safety for student accommodation, in reality there are many regulatory stipulations owners need to adhere to. Certified professionals are required to assist in making sure these environments are up to standard in terms of fire safety standards and continuously maintained.
Credit(s)
Further reading:
Service orientation and attention to detail
Technews Publishing Editor's Choice Risk Management & Resilience
Lianne Mc Hendry evolved from working for an accounting firm to an accomplished all-rounder familiar with the manufacturing, distribution, and system integration aspects of the security industry value chain.
Read more...
---
Consolidated cybersecurity management
Technews Publishing Editor's Choice Information Security Infrastructure
SMART Security Solutions spoke to Gareth Redelinghuys, Country Managing Director, African Cluster at Trend Micro, to find out what makes Trend stand out from the crowd and also its latest market offerings.
Read more...
---
From the editor's desk: Convergence is real
Technews Publishing News & Events
      SMART Security Solutions has been talking about convergence for a long time; in other words, the intersection and even integration between the physical and information security worlds. Before writing ...
Read more...
---
Securing road transport across Africa
Technews Publishing Editor's Choice Asset Management Transport (Industry) Logistics (Industry) Risk Management & Resilience
SMART Security Solutions spoke to Filipe de Almeida, the Portugal & Spain Regional TAPA EMEA Lead, and Massimo Carelle, the TAPA EMEA Africa Region Lead, about securing transport and logistics in hostile environments.
Read more...
---
Free South Africa Market Report webinar from TAPA EMEA
Technews Publishing Editor's Choice News & Events Transport (Industry) Training & Education Logistics (Industry)
October 2023 offers TAPA EMEA members and non-members opportunities to increase their knowledge of cargo crime and supply chain security risks in three countries in Europe, the Middle East & Africa region, where supply chains are most targeted by both organised crime groups and other offenders.
Read more...
---
Body-worn evidence
Technews Publishing Forbatt SA Betatrac Telematic Solutions Secutel Technologies Surveillance Residential Estate (Industry) Products & Solutions
Body-worn cameras are no longer just a good idea or a luxury item; in fact, they are gaining popularity and finding use in various situations, one of these being in residential estates.
Read more...
---
From the editor's desk: Security integration complexities
Technews Publishing News & Events
Welcome to the first issue of the SMART Estate Security Handbook. It's not really the first handbook we've done on estate security, but the first under the new SMART branding. This handbook is slightly different, although still on the same topic, in that the focus is mainly on integration and the need for products and service providers that make it easy to connect whatever you want to whatever else you want to achieve a holistic solution.
Read more...
---
Touchless vehicle access control
Technews Publishing Techsolutions ZKTeco Impro Technologies Editor's Choice Access Control & Identity Management Residential Estate (Industry) Products & Solutions
RFID access for vehicles is a growing market, and many estates (residential and business) have opted for this approach to speed up the process of moving vehicles through access control points.
Read more...
---
A look at visitor management
Technews Publishing Entry Pro neaMetrics Editor's Choice
Managing visitors is one of the tasks estate security has been doing for years and will have to continue doing for the foreseeable future. SMART Security Solutions asked neaMetrics and Entry Pro what their latest solution offerings are.
Read more...
---
What South Africans need to know about smart devices
Technews Publishing Editor's Choice
We live in a world surrounded by smart devices, from our pockets to our driveways and living rooms.
Read more...
---