printer friendly version
Recover your margins with services
CCTV Handbook 2021
Editor's Choice
The security industry has reached yet another inflection point with the rise of the cloud. Of course, the cloud is not new, but its utility in security services has reached a level where cloud services are now a reality.
Brendon Hall, director of IoT Revolution Technologies, says emergence of security services, in this case specifically surveillance services, has come at the right time. System integrators, distributors and manufacturers alike have all realised that the margins once easily attainable on hardware, for example, are a thing of the past. Competition and price wars have forced companies to cut margins down to single figures just to get some business, forcing almost everyone's back against the wall.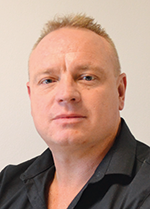 Brendon Hall.
Integrators and installers today have a choice to make. They can continue in a low-margin business in the hopes of being one of the last companies standing and be able to make money through the traditional business model, or they can adopt a new business model that offers long-term annuity income along with considerably lower expenses – for them and their clients.
Everything 'as-a-service'
The key is to move to a services model where the big capital expenditure (capex) every few years is reduced to regular monthly operational expenses (opex) that are more affordable and provide the service provider with a regular income.
Control rooms are a prime example of one area where there were good margins in the past, but which also required a significant outlay of money to build, equip and maintain – servers, storage, workstations, communications etc. One of the well-known command and control software platforms today is IMIX, a platform with enormous potential – the largest installation in the world supports over 280 000 channels across 50 states in the USA.
The problem many face in deploying the system is that it costs hundreds of thousands of rands for the platform, as well as the cost of installing and maintaining the hardware to support its performance. Large control rooms would need to operate for over five years just to cover their initial costs.
Changing the game, IoT Revolution Technologies (IRT) has installed IMIX on its cloud infrastructure (hosted by Teraco). Customers can 'rent' channels on this platform and become 'tenants' to create their own control centre in the cloud, or as Hall calls it, a Control-Room-as-a-Service (CRaaS). This offers clients a control room that is easily accessible from anywhere for a monthly opex amount, without paying for the servers and infrastructure normally required. No additional hardware is required on site and access to the full system is done from a workstation via a web browser.
Being hosted in the cloud means expansion or contraction of the number of users or channels required is simple and can change from month to month. Best of all, the hardware and software maintenance is someone else's problem and the data centre has its own failover solutions and generators to deal with Eskom's regular blackouts.
False alarms in the cloud
The prevalence of false alarms in surveillance operations is no secret and vendors have been working hard to create analytics and artificial intelligence (AI) solutions to resolve these problems. In the CRaaS world, false alarms can still pose a problem.
IRT has this covered with another cloud-based service driven by Calipsa. This software, also cloud hosted by IRT, was designed with the purpose of using AI to manage false alarms. Events detected by the IMIX platform are sent to the Calipsa AI where they are analysed and classified as false alarms or real alarms. The results are returned to the user in less than 5 seconds alerting the operator to a problem or filing the event as a false alarm.
Here again, this solution is paid for on a monthly basis per channel and can handle video from almost any camera with no hardware having to be deployed on site. This opex is also a fluid expense and the number of channels can be increased or decreased as needed. It also means these products are available and affordable whether the customer requires surveillance services with five cameras or 500. One pays for the platform service you need.
More analytics and AI
While Calipsa is focused on dealing with false alarms before they get to the operator, companies today also require a variety of analytics solutions for their surveillance operations to enhance their security as well as their operations. Unsurprisingly, IRT has a solution to this called IREX, which is hosted in the cloud.
IREX uses AI to analyse video footage and provide real-time threat detection and analytics to the customer. Among the many analytical functions available are the ability to detect left or unattended items, weapons detection, licence plate recognition (LPR), facial recognition, finding people in a crowd, fire detection, parking occupancy and more.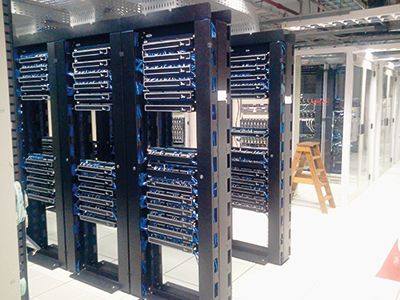 Once again, Hall says the IREX services are available at a monthly cost. All that is required is a Real Time Streaming Protocol (RTSP) stream from a camera (or cameras) which are pushed to IREX's own secure cloud and the images are analysed and any alerts sent to the operator or security personnel on the ground. All the processing (and AI requires a lot of processing power) is handled in the cloud without adding to the user's overheads.
Hall provides an example of a mall. The mall's security operation can load the images of blacklisted individuals to the cloud and have IREX running on all the cameras at the entrances to the location. As soon as one of the individuals is spotted, security is notified and the mall can implement whatever its standard operating procedures for this event are.
Similarly, for investigations or other post-event analysis, IRT offers DragonFruit AI, a cloud service that allows users to load video from one or multiple cameras to the cloud platform and analyse the feeds, returning results to the user. The system can be used for vehicle search and/or counting, LPR, heat mapping and more. More on DragonFruit AI can be found at www.securitysa.com/12432r.
A full service
IRT also provides a full surveillance service via Verkada. The solution consists of hybrid cloud technology that makes use of AI and edge-based computing to replace older equipment. All footage is stored directly on the camera's SSD (solid-state drive), providing anything from 15 to 365 days of storage with a full copy in the Verkada cloud. No VMS processing servers, NAS or DAS storage boxes are required on site which will have to be replaced every five years, getting customers out of the data centre business for their security system.
Verkada is a full solution, from cameras through to a cloud-based video management system offering a 10-year warranty so the customer can truly understand the TCO (total cost of ownership) of the security system. If required, it also includes cloud-based access control and IoT building sensors.
Hall says the Verkada range has been more popular in neighbouring countries where power interruptions and fluctuations often lead to data corruption on servers. Using edge storage on each camera ensures that no data is lost. Again, this is a cloud-based service provided (with cameras) for a monthly opex fee.
The channel is still very much alive
From the above, it may sound as if IRT is displacing the entire channel structure the security industry has invested in for decades. Hall says this is not the case. IRT provides the infrastructure (the servers, storage and software in the data centre) and access to the services in the cloud, but works through system integrators to reach end users. He notes that IRT also engages with end users for larger projects to assist the incumbent service providers in offering the correct solution to the client's requirements.
For users concerned about the location of the data they send to the cloud, Hall explains that IREX is hosted in its own secure cloud while Verkada and DragonFruit AI are hosted by AWS, all the other solutions are hosted with Teraco, a local vendor-neutral data centre provider.
Credit(s)
Further reading:
What South Africans need to know about smart devices
Technews Publishing Editor's Choice
We live in a world surrounded by smart devices, from our pockets to our driveways and living rooms.
Read more...
---
From overwhelm to oversight
Editor's Choice Cyber Security Products
Security automation is vital in today's world, and Microsoft Sentinel is a widely adopted, but complex answer. ContraForce is an easy-to-use add-on that automatically processes, verifies and warns of threats round-the-clock.
Read more...
---
Synology enhances functions for advanced surveillance integration
Technews Publishing CCTV, Surveillance & Remote Monitoring IT infrastructure Products
With the capability to function as both an API client and server, Surveillance Station offers a versatile platform for integration, whether it's embedding video streams into other platforms or overlaying external data onto recorded video.
Read more...
---
Planning for the worst is key to success
Technews Publishing Security Services & Risk Management
Planning for the worst is key to success when disaster strikes. Amidst frequent load shedding and often unpredictable stages of power outages, many businesses are concerned about the possibility of a total blackout.
Read more...
---
SMART Surveillance Conference 2023
Technews Publishing Editor's Choice CCTV, Surveillance & Remote Monitoring Conferences & Events
Some people think the future is all about cloud technologies, but the SMART Surveillance conference demonstrated that AI is making edge surveillance much more attractive, over distributed sites, than ever before.
Read more...
---
Has your business planned for the worst?
Editor's Choice Cyber Security Security Services & Risk Management
Incident response is a specialised part of security, like a hospital's intensive care unit: IR kicks in when the organisation detects a breach of its systems to stop criminals from doing more damage.
Read more...
---
From the editor's desk: Is security the new analogue?
Technews Publishing News
      Back in the old days, when I started with SMART Security Solutions (or Hi-Tech Security Solutions, as it was known then), one of the major 'revolutions' of that time was the imminent demise of analogue ...
Read more...
---
Making a difference with human intelligence gathering
Kleyn Change Management Editor's Choice
Eva Nolle believes that woman should stand their ground as they often bring an entirely different skill set to the table, which enhances the overall service delivered.
Read more...
---
Milestone celebrates women in security
Milestone Systems Technews Publishing Editor's Choice News Conferences & Events
The Milestone Systems' African team wanted to express their appreciation for the incredible contributions of the women in the security industry and held a breakfast in honour of the hard-working women in the industry on 8 August.
Read more...
---
Supporting CCTV intelligence with small and big data
Leaderware Editor's Choice CCTV, Surveillance & Remote Monitoring
The increasing development of AI and its role in enhancing investigation-led surveillance, and the increasing capacity of control rooms and local analysts to deliver data in return, can increase the synergy between intelligence and surveillance.
Read more...
---