printer friendly version
Passwords are 60, time for them to go
Issue 3 2021 Access Control & Identity Management, Cyber Security
It has been 60 years since passwords were first used at MIT and if the number of breaches in the news are anything to go by, we are no more adept at managing our passwords than we were in 1961. But while passwords are being phased out, IT leaders can fortunately rely on authentication technology that will protect their valuable data without destroying the user experience.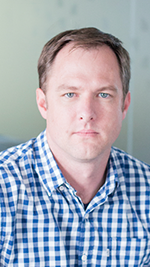 Gerhard Oosthuizen.
As more companies have adopted cloud computing and more recently, remote working, the need to protect data has become significantly more important. For companies transacting online, the need to protect their customers is higher still. However, setting up security roadblocks that slow down the user experience will cause irritation and potentially lose valuable customers.
"Protecting users while keeping fraudsters out has become one of the most critical duties for today's CIO. Finding the right balance between great user experience and strong authentication in a low-friction environment has become the holy grail in security circles," says Gerhard Oosthuizen, chief technology officer at Entersekt.
Passwords just don't cut it
According to Verizon's annual security report, compromised credentials are still the most often used asset (80%) when it comes to data breaches. Despite the glaring evidence of just how at risk we are, most people resist making use of password managers and according to Oosthuizen, still have terrible password habits.
"We all now have hundreds of accounts that require passwords. The chances are we each have around four or five that we simply recycle. One which we only use for our bank account, one or two that we use for our various social media accounts and one which we use for everything else.
Our 'recover password' information is also easily cracked, so that is of little use - especially if we answer honestly. A simple search will give you a person's mother's maiden name, the name of their first pet and let's be honest, the majority of us will answer pizza if asked for our favourite food. Passwords are passé," Oosthuizen states.
When the weaknesses of password-based authentication started to become known, many organisations introduced two-factor authentication. One popular implementation that is still common today is SMS one-time PIN or password (OTP) technology. While it does add an extra layer of protection, Oosthuizen points out that this often comes with a big dose of user friction and it's by no means foolproof.
"Today the biggest challenge with OTPs is that the technology does not really protect against modern attacks. Criminals have found many workarounds such as SIM-swap and man-in-the-middle attacks."
Stronger security, better experiences
More robust technologies like mobile push authentication have now replaced SMS OTPs as the industry standard in authentication. Unlike SMS OTPs, authentication messages delivered via push messaging technology are truly out of band. "This means that you don't rely on the same channel to deliver authentication requests and responses that was used to initiate the original, potentially fraudulent, transaction," Oosthuizen explains.
In addition to the stronger security provided by technologies like push-based authentication, they also offer a far greater user experience. The user receives the full request on their trusted mobile app and can approve it from there. They no longer have to wait for an OTP to arrive and copy it or remember it and then enter it, frequently having to switch between apps to do so. It's all about leveraging the user's device to create a strong device identity and making authentication experiences as seamless as possible. And today you can use the biometric sensor on a device to completely eradicate the use of passwords, while increasing security.
"We use the end-user's digital device to help authenticate them. Our certificate-based device ID technology ensures that only your own trusted device can be used and if you combine that with biometrics, it prevents you from having to enter a password or an OTP. This enables a truly passwordless experience, Oosthuizen explains. "So the passwordless future has arrived. That should make all those CIOs smile."
Further reading:
Paxton opens first experience centre in South Africa
Paxton News Access Control & Identity Management
The new Paxton Experience Centre in Johannesburg is now open and welcoming security installers and end users who want to see Paxton's products in action.
Read more...
---
Best practice tips for strengthening data privacy system
Security Services & Risk Management Cyber Security
International cybercriminals are increasingly targeting South African organizations, making data privacy more difficult to maintain. A standardization expert offers insight to help combat this threat.
Read more...
---
AI-powered cyber protection for consumers
IT infrastructure Cyber Security
Acronis Cyber Protect Home Office is designed for the evolving landscape of cyber threats by integrating Acronis' cyber protection and secure backup solutions, combining AI-powered defence mechanisms, robust data backup, remote management tools, and mobile device protection.
Read more...
---
A surge of cybersecurity for the energy sector
Government and Parastatal (Industry) Cyber Security
With a rapid transition towards renewable energy, the energy sector has an increased reliance on technology. This makes it particularly vulnerable with regards to cybersecurity, as it depends on interconnected systems and digital technologies.
Read more...
---
Secure backup strategies imperative for business continuity
IT infrastructure Cyber Security
Cybercrime is on the rise, and businesses need to adjust how they manage their data to fend off attackers, or risk irreparable damage, writes Lisa Strydom, Senior Manager Channel and Alliance for Africa at Veeam Software.
Read more...
---
Securing a luxurious residential estate
Turnstar Systems Residential Estate (Industry) Access Control & Identity Management
Turnstar Systems recently partnered with Balwin Munyaka Residential Estate to secure the entrance to its Crystal Lagoon, ensuring only authorised residents and guests can access the site.
Read more...
---
CHI selects NEC XON as trusted cybersecurity partner
News Cyber Security Industrial (Industry)
CHI Limited, Nigeria's leading market player in fruit juices and dairy products, has engaged in a strategic cybersecurity partnership with NEC XON, a pan-African ICT systems integrator.
Read more...
---
Visitor management via QR code
ATG Digital Access Control & Identity Management Products
ATG Digital has launched its QR Code Reader to enhance access control's security and efficiency. The new QR Code Reader enables seamless, contactless access control, creating an efficient user journey.
Read more...
---
District secures activity centre
Paxton Access Control & Identity Management Products
Paxton's Net2 access control solution is a user-friendly and flexible networked access control system, which made installing and managing access control security at an activity centre straightforward.
Read more...
---
From overwhelm to oversight
Editor's Choice Cyber Security Products
Security automation is vital in today's world, and Microsoft Sentinel is a widely adopted, but complex answer. ContraForce is an easy-to-use add-on that automatically processes, verifies and warns of threats round-the-clock.
Read more...
---