printer friendly version
Mitigating the risks of renting
Residential Security Handbook 2021: SMART Estate Living
Security Services & Risk Management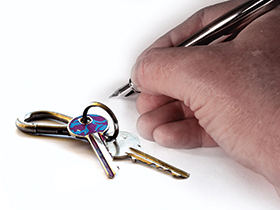 While secure luxury estates are generally almost ideal places to live, many investors and others rent out their units or even open them to international visitors via services such as via Airbnb. These visitors are, naturally, expected to abide by the rules of the estate, and the owner is ultimately responsible for any conduct breaches and other violations.
Then there are the criminals who decide to rent in an estate and use their house as a base for committing crimes in the estate, avoiding the hassle of entering and exiting every time they ply their trade.
Given the extreme crime situation in South Africa, Hi-Tech Security Solutions asked what can be done by both owners and estates to ensure that renters, holiday-makers and other long-term tenants are not criminals scoping out the neighbourhood, or have a bad reputation when it comes to living in communities. The idea is to vet tenants and contractors to ensure the estate retains its security posture without being 'in the way'.
What are the options for owners or even estate security operations when considering renting to new people, whether for the long-term or for a holiday period? And when it comes to the security personnel of an estate, who can't really tell owners that they can or can't rent their home out, are there rules and processes that should be in place before the owner signs a rental agreement?
Understand your options
Jenny Reid, director of iFacts states that long-term rentals are very different to holiday rentals and pose different, albeit similar, threats.
"There are organisations that provide thorough tenant profiles," she continues, "while many estates still consider a criminal record check to be a complete investigation. When someone has a criminal record we do know that they have committed a crime and have gone through the entire prosecution process."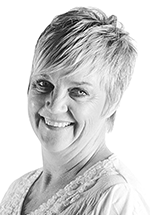 Jenny Reid.
However, some of the greater challenges estates face are 'rogue' tenants that cause chaos with homeowners in an estate and Reid recommends that, if at all possible, references on tenant behaviour in previous residences be obtained. "With the new Protection of Personal Information Act (POPIA) this could prove to be difficult and would require that the homeowner or agent obtains permission for such references. Unfortunately, references can be done very quickly using the details provided by the potential tenant."
To avoid collusion or outright fraud in this respect (providing false references will provide a glowing report), Reid advises that the referees offered by the prospective tenant should be independently checked and verified by a reliable third party.
The risks are different for the homeowner and for the other residents in the estate, Reid notes, and the homeowner should also be looking at issues such as payment profiles and verifying the credentials of the potential renter.
Holiday rentals come with a completely different risk. Very often, the homeowner has collected the fees in advance and the holiday goer has access to the estate for the period – one night or one month etc. Homeowners who stay on site often bear the brunt of loud music, potential criminals, etc. Often, short notice is given for the rental and no verification is done.
In today's economic environment, Reid admits that holiday renters are keen to rent because they have had a tough time through the pandemic and money is key. "A suggestion would be verification on the renter (he may, however, bring many more people with him) and a verification of the bank account from where the money is coming. In the case of investigations for crimes committed, the homeowner would be able to use this information to provide some background information for their or their fellow homeowners' loss."
Getting it done
As mentioned above, Reid recommends retaining a third party with experience in collecting the relevant background information on people in order to expedite the matter. In addition, these organisations are aware of the legal requirements associated with vetting and will ensure they and their clients are protected from any legal repercussions that could arise otherwise (POPIA being one of the most complex challenges on the horizon).
"The main issue here is consent and it is recommended that the homeowner put together a policy and get it checked by their legal advisor before implementing it," she explains. "It is legal to get a credit check on a tenant and the consent is similar to that for a potential employee coming in to a financial position."
While used to an almost obscene extent by many people today, social media is another avenue open to do pre-rental checks on people. Many still don't understand that their posts on social media are there forever and open for all to see (in many cases). Doing a social media check is therefore "very relevant and very worthwhile," according to Reid.
"If the landlord did a social media risk assessment it would be very useful to see if the tenant had rented property (permanent or for a holiday) and view their behaviour. This is time consuming and the holiday renter may not have the time to conduct such an assessment, but it would be very interesting to view a potential tenant's social habits and what they brag about."
Again, she warns, "Consent is key." Some key factors to consider before doing background checks include:
• The person must be informed that his or her personal information is being collected.
• The person must consent to the processing of his or her personal information.
• The record of personal information may not be kept for longer than necessary for achieving the purpose for which the information was collected.
iFacts offers a full range of background checks and verification services. Find out more at www.ifacts.co.za
Credit(s)
Further reading:
More than just a criminal record check
iFacts Security Services & Risk Management
When it comes to human-related risks, organisations and their most senior leaders focus on a narrow set of workforce risks, the potential risks that human workers pose to the business.
Read more...
---
Tech developments lead hologram growth in 2024
News & Events Security Services & Risk Management
Micro-lenses, micro-mirrors and plasmonics are among the rapidly-emerging optical devices that have evolved on the back of holographic and diffractive technologies, and are seen as part of the natural evolution of optical science by R&D teams.
Read more...
---
Are you leaving money on the table?
Editor's Choice Security Services & Risk Management
How many customers have you helped since starting your business? Where does most of your new business come from? If the answer is not from your database's existing customers, you might have a problem.
Read more...
---
The business value of ChatGPT
Security Services & Risk Management Risk Management & Resilience
Transparency, policy and integrity. It is critical for organisations to have a line of sight into processes and procedures that clearly define employee use cases when it comes to ChatGPT, says Lizaan Lewis, Head of the Legal Department at Altron Systems Integration.
Read more...
---
BMS for smaller businesses
Security Services & Risk Management Products & Solutions Risk Management & Resilience
Small businesses can also benefit from tailored energy management solutions just like large corporations. Effective energy management is essential for more sustainable and efficient operations.
Read more...
---
Kidnapping for ransom
News & Events Security Services & Risk Management Risk Management & Resilience
There has been an 8,6% increase in reported kidnapping cases in South Africa compared to last year, with 3 854 cases reported between April and June this year, leaving ordinary South Africans increasingly vulnerable.
Read more...
---
The difference between a SOP and a SOP
Residential Estate (Industry) Integrated Solutions Security Services & Risk Management Risk Management & Resilience
SOPs are a touchy issue that need careful attention and automation to ensure they deliver the desired security results. Beyond design and automation, implementation is the ultimate road to success.
Read more...
---
Scoping out potential estates
Alwinco Security Services & Risk Management
When an intruder surveys a residential estate of 200 houses, they see at least 200 cars, 400 cell phones, 400 computers, 200 flat screen TVs, 600 bank cards, and various other items of value.
Read more...
---
Your face is the key
Suprema Editor's Choice Access Control & Identity Management Security Services & Risk Management Risk Management & Resilience
FaceStation 2, Suprema's newest facial authentication terminal, is an access control, time and attendance terminal, featuring a better user experience with Android 5.0 Lollipop and Suprema's latest algorithm, hardware, and software.
Read more...
---
Security without the skin
Alwinco Editor's Choice Security Services & Risk Management Residential Estate (Industry) Risk Management & Resilience
We all know about the layers of security required to form a comprehensive solution, but the layers go deeper than most consider. Andre Mundell dissects security in this article to start the journey into what is under the covers.
Read more...
---