printer friendly version
Integrating work processes and technology effectively
August 2001
IT infrastructure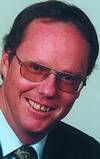 If you have not redone your security control room in the last five years, chances are it is due for an upgrade. Industry service expectations and technology advances in equipment have left holes in consoles, a mismatch of equipment competing for position, and operators struggling with a range of technology interfaces that often restrict the handling of workflow and tasks rather than facilitating them.
Whether you are installing a whole set of new technology or whether you are upgrading your existing equipment, you need to consider carefully how it is going to be implemented. It is not just how good the equipment will be, it is how it will fit in with what you want to achieve and how you organise your work and people in order to do it.
Companies spend so much on the technology that there is almost an expectation that the technology by itself will provide the solution. People are then disappointed when they do not get the results they were initially looking for. Relatively few sites have engaged from the beginning in a detailed look at the way that work will be organised and integrated with the technology.
Workflow
This includes specifying the different functions to be performed and required tasks, the work processes and work flow, the normal state of operation and peak rates or emergency situations, implications for workload, and how work tasks and responsibilities will be allocated and organised around positions. Why do I emphasise this? Because in many instances it is only after the technology is installed that people give serious considerations to these factors.
The nature of work processes and workflow should be closely tied to the technology right from the beginning to give the best solution. You should be able to visualise how the work is going to be done using the new technology before the final tender is approved. Indeed, in some advanced operations, simulations and computer modelling is done to review workflow and how it will be handled under different scenarios before the equipment has even been finalised. The control room at Heathrow airport is a good example of this. A clear knowledge and understanding of the work functions and the work process has implications for a whole range of issues that impact on how well work is done, including things like ergonomics, job design, and departmental structuring. This development process allows one to think through as many of the issues that will impact on effective performance as possible.
Control room consoles
One of the areas that benefits from a thorough analysis of the work process is control room consoles. What goes into a console and how it is designed is a critical part of the final effectiveness of all the technology. While the easy solution is to go out and get a standardised console or something that looks good at another site, this can seriously impact on the usefulness of your system.
I have touched on this in previous articles on ergonomics but I still encounter it on a regular basis. It is not just a case of getting as much equipment into a console as possible. Layout, workload, information presentation and management, priority setting, visual processing, and ease of use are just some of the issues relating to consoles. These can only be properly decided on after an in-depth review of the technology equipment and the impact of this on the operator's job functions and the work processes. Inevitably these demands differ from site to site. Taking a console design from one site and transplanting it into another will usually lead to a number of compromises in design.
Let us take a look at some examples from four different sites to illustrate this point. All of the sites below involve a combination of access control, CCTV and alarms. Theoretically, they could all have the same console. However, the demands of the sites and the resultant work objectives and processes have resulted in very different designs.
Scenario 1: Two linked consoles perform surveillance on two different types of areas with an emphasis on CCTV. The consoles are positioned in an L-shaped design. Straight desks follow the L design with the use of well populated monitor walls with 20" monitors (some multiplexed with four images on screen). Each desk area has a spot monitor, control monitor and access and communication equipment. There are separate single operators for each console. Additional personnel can be added in emergencies.
Scenario 2: In this site, a single console has been developed in a wide U-shape with access control and alarms on the side with CCTV and communications panel in the centre. CCTV monitors are integrated into the console itself. The design allows for a dedicated focus on any one of the functions of access, CCTV, or alarms but switching between these is easily done. The layout facilitates staffing by one or two operators on the same console depending on workload and situations.
Scenario 3: The alarm/access workstation is entirely separated from the CCTV workstations to allow dedicated attention to these different areas. This is due to the high workload demands of each function and benefits of specialised knowledge in the respective areas. The CCTV workstations have a desk mounted spot and control monitor with modular monitor walls to facilitate expansion and positioning. The modular design also allows different areas under surveillance to be separated into individual monitor wall sections. The fact that the individual workstations are staggered but positioned facing the same way allows operators to view the monitor walls as required. Shared and different areas can be monitored in this way.
Scenario 4: This site has a desktop-based console with spot, control and access/alarm monitors. Each workstation for the individual operator is a cubical type design to avoid distractions but part of the same overall straight line console. Surveillance, access control and alarms are viewed on the desktop screens with no monitor wall being used. Operators can communicate verbally with each other and coordinate action when required.
These four different scenarios are actual sites where the design has been influenced by what people want to accomplish and how this has incorporated into the work processes. Additional considerations such as the space available and the room design were also considered. Each scenario best accomplishes the demands faced by the operators on that particular site in a unique way. An in-depth analysis of the appropriate work processes and workloads and staffing implications is an important part of handling these demands effectively.
Dr Craig Donald is an industrial psychologist and specialist in human factors in security and CCTV. He is the co-developer of the Surveillance and Monitoring Assessment Exercise (SAMAE) for the selection and placement of CCTV operators and presenter of the CCTV Surveillance Skills training course. He can be contacted on telephone: (011) 787 7811, fax: (011) 886 6815, or e-mail: [email protected]
Further reading:
The benefits of Managed File Transfer
IT infrastructure Products
Blue Turtle Technologies looks into how a Managed File Transfer platform benefits businesses, as opposed to the usual FTP or SFTP suspects.
Read more...
---
Accelerating your Zero Trust journey in manufacturing
IT infrastructure Cyber Security Industrial (Industry)
Francois van Hirtum, CTO of Obscure Technologies, advises manufacturers on a strategic approach to safeguarding their businesses against cyber breaches.
Read more...
---
Cyber resilience is more than cybersecurity
Technews Publishing Editor's Choice Cyber Security Integrated Solutions IT infrastructure
Hi-Tech Security Solutions held a round-table discussion focusing on cyber resilience and found that while the resilience discipline includes cybersecurity, it also goes much further.
Read more...
---
Keeping devices in check
Cyber Security Asset Management, EAS, RFID IT infrastructure
Kaspersky patents new technology for analysing relationships between electronic devices to counter cyberattacks launched through connected IoT devices.
Read more...
---
Considering cloud downtime insurance?
Arcserve Southern Africa Cyber Security IT infrastructure Security Services & Risk Management
Byron Horn-Botha, business unit head, Arcserve Southern Africa, reveals three vital steps that you must consider to ensure business continuity before you buy insurance.
Read more...
---
A robust OT cybersecurity strategy
Editor's Choice Cyber Security IT infrastructure Industrial (Industry)
Cyber experts are still struggling to convince senior management to spend money to protect their control system assets, resulting in a lack of even basic measures to protect control systems.
Read more...
---
IT security at the core of smart cities
Cyber Security IT infrastructure Government and Parastatal (Industry)
The success of service delivery and public access to universal Wi-Fi, home automation and smart sensors is based on increased IT security.
Read more...
---
Securing IoT devices to maximise their value
IT infrastructure Cyber Security
Anything that is connected to the Internet is a potential security vulnerability, and IoT devices are increasingly targets through which cybercriminals infiltrate networks.
Read more...
---
Axora launches Metals and Mining Innovation Forecast 2022/23
IT infrastructure Security Services & Risk Management
Miners making super-slow progress towards digital transformation despite universally designating it 'critical to survival', with cybersecurity one of the concerns hindering progress.
Read more...
---
The rise of edge computing: What does it mean for cybersecurity?
IT infrastructure Cyber Security
Edge computing reduces response times, decreases bandwidth usage and maximises the real-time value of data for applications, processing or storage, by bringing it all closer to the source.
Read more...
---