printer friendly version
Considerations in the contracting of video-based traffic enforcement
June 2001
CCTV, Surveillance & Remote Monitoring
Privatisation has become a standard part of the South African environment and it is no wonder that traffic law enforcement has also shown movements in this direction. An initial project in Randburg involving the detection of traffic violations using handheld video cameras seems to have raised more questions than answers about the implementation of such schemes.
The project, aimed at improving road safety, was, according to Mike McWilliams, the Managing Director of Road Rangers, called off by the Witwatersrand Director of Public Prosecutions due to legal issues regarding the issuing of fines. In addition it was greeted by heated public debate, letters to newspapers, and radio discussion.
The debate is essentially not necessarily about privatisation, but about implementation. This implementation goes to the purpose, the systems, the standards, and ultimately public acceptance of what is involved. Ultimately, it is not even necessarily about results. Indeed, results may be signs of success, or alternatively, may indicate that things are not appropriate. Public reports on the issuing of 50 000 tickets in two months worth R25 million within Randburg alone provides an interesting context to this kind of question. Results can also lead to increased disputes over rights of people, questions about safety versus exploitation, and a public backlash against the very law enforcement supposed to protect them.
Like many of the security approaches and systems we have exposure to, the way it is implemented is as important as the technology and procedures for successful results. A major requirement of this implementation is taking the people with you. This is not only a South African issue. Nat Barnes, Motoring Editor of the UK Sunday Express recently wrote an article that highlighted a number of issues around the use of speed cameras in the UK with similar concerns that probably reflect many of our own here.
There are a number of areas that could be discussed in depth on the appropriateness of such a scheme. I have identified three key ones that for me reflect concerns that I would have from a professional security perspective.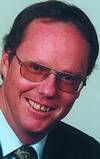 Dr Craig Donald
Public risk management
We are all profoundly aware that crime needs to be reduced in South Africa and the limited resources that Government has to deal with the problems. For me, the management of this needs to address priority crime concerns that affect public interest. This involves a balance between reining in a South African public who are notorious for doing what they want rather than adhering to rules versus clamping down in a 'big brother' fashion.
* Is the area being addressed seen by both law enforcement and public as a priority risk area?
* Are serious transgressions targeted rather than punishing the average citizen?
* Does the public perceive they are being used as an income generator on behalf of council rather than feeling protected?
* Are personnel trained appropriately in relevant tasks?
* Does the activity result in inappropriate pressure on the current legislative and administrative system that would compromise this system still further?
* Does income from transgressions go towards community funding and benefits?
I have got upset a number of times with people who shoot through stop streets like they were not there, and I still check the other sides of the road even when I progress through a green traffic light. It is these kinds of things that the Road Rangers were supposed to address.
However, the debate highlighted a number of concerns. While personnel on the project were trained by the Johannesburg Traffic Academy, there were also a large number of successful appeals against the evidence (probably due to some of the issues discussed later). The right to appeal is an indication of fairness in the process, but when justified and occurring often, it further burdens an already overloaded legal and administration system that should be addressing more serious social priorities. The fine of R500 per offence is also enough to raise eyebrows and could form a sizable amount of many people's monthly income. For the members of public who want to inspect evidence and then stand in the already crowded lines at the magistrates court to appeal against such evidence, time off work is a cost for them and ultimately an impact on their and the company's economic performance.
Reactions like McWilliams writing a letter to a newspaper stating that calls for more attention to be paid to taxi violations as a priority area is a racist response does little to provide credibility that genuine priorities of safety of all road users need to be addressed. Indeed, companies contracted in the area should perhaps be responsible for reporting back to the public, in a transparent manner, exactly what they are doing to promote public safety.
Discretionary evaluation
A major feature of most traffic management systems is the tolerances that are built into them. People are rarely stopped for going five or eight kilometers per hour over the speed limit while speed cameras have tolerances set. Society defines certain normative behaviours that are acceptable and often this determines the tolerances that are worked to. This holds even in the traffic enforcement area and traffic officers are often called to make such discretional judgements. The evaluation of the conditions under which such offences occur is also pointed out by Barnes to be an important consideration. However, where contractors are paid according to the number of people they detect and determine the tolerances of such detection, the potential exists for a major conflict of interests where public protection is weighed against generating maximum private income.
In the case of a situation where stop street and traffic light violations are being filmed, the potential for a conflict of interest is vastly increased. At one intersection in Randburg, McWilliams, the owner of Road Rangers, reported that 35 motorists jumped a stop sign at an intersection within 5 min. For members of the public, the question immediately becomes one of how many times does one stop completely, exactly on the line, every time you come to a stop street. It is in fact remarkably easy to make money by fining people in such conditions. It would be similar to fining everybody who goes anything over the exact speed limit on highways. I would give up my day job to get into something as profitable. Some issues to consider in this regard may include the following:
* Who sets the tolerance standards and does the public perceive these as reasonable?
* Are the parties who set the standards and those who benefit from them financially separate?
* Is it possible to evaluate the context in which the incident took place?
* Do the fines fit the offence - the potential for these to be artificially inflated as part of the profit motive whether by the council or agency is appreciably high?
* What kind of quality control is there over appropriateness of footage used as a basis for fining motorists?
* Is the likelihood that somebody will want to appeal minimised and how is the appeal process facilitated?
Evidence standards
Given the stringent standards of picture quality and evidence handling for CCTV operations, particularly public area surveillance, it is somewhat ironic that a scheme with handheld video cameras can take on so much prominence and affect so many people. Should operations like the Road Ranger project fit in with a broader context of video evidence including CCTV? If we have a look at UK standards for video evidence, the shortfall is even more striking. In this context, it is perhaps not surprising that the Director of Prosecutions was not prepared to push ahead with accepting the material as evidence in this case. Expert challenges in court to such evidence could have produced some interesting results. For any operation of this type, questions such as the following need to be addressed:
* What are the video evidence standards for number plate recognition within the incident situation (in the UK it is expected that the width of the car is shown on screen for effective identification to take place)?
* What quality of picture is required?
* What camera views need to be generated to show the violation has occurred?
* What evidence requirements in terms of handling of digital data should be mandatory?
* What evidence handling requirements and an audit trail in order to test evidence integrity should be available?
Without doubt we need better law enforcement and the creation of a safer environment for all. Much of this may well be contracted out from Government with the potential for improved and more efficient service. However, these plans need to ensure they address the problems in a fair and relevant manner and consider the points raised above as well as others that people are likely to highlight. They also need to be positioned firmly in the public safety context rather than becoming yet another revenue stream from an already suffering public. Further, the handling of video evidence may well need to fit into the broader standards applicable to other areas.
Finally, one of Barnes's concluding comments on the UK scenario is just as relevant for us. Never mind the technology to catch people, he states, "the only way we will have safer roads is not by mechanical compliance but by educating all drivers into being more responsible".
For more details contact Dr Craig Donald, Leaderware on tel: (011) 787 7811.
Dr Craig Donald is an industrial psychologist and specialist in human factors in security and CCTV. He is also the co-developer of the Surveillance and Monitoring Assessment Exercise (SAMAE) used internationally for the selection and placement of CCTV operators. He can be contacted on tel: (011) 787 7811, fax: (011) 886 6815 or e-mail: [email protected]
Further reading:
Hikvision unveils first 'True 8K' NVRs
Hikvision South Africa CCTV, Surveillance & Remote Monitoring Products
The new M-Series NVRs can be used with a host of Hikvision cameras, and are ideal for environments where a wide field of view and extremely high image resolution are needed.
Read more...
---
AI in video analytics
CCTV, Surveillance & Remote Monitoring Integrated Solutions
AI (artificial intelligence), has been developed and debated ever since the first computers were invented, and while the most revolutionary incarnations are not yet here, AI-based technologies are widely used today.
Read more...
---
Milestone flies a Kite for small businesses
Milestone Systems CCTV, Surveillance & Remote Monitoring
Milestone Systems introduces Milestone Kite for small to medium-sized businesses and organisations, supporting 6000+ camera models from 100+ manufacturers.
Read more...
---
Railway AI-enabled video analytics
Rugged Interconnect Technologies CCTV, Surveillance & Remote Monitoring
The Rugged Computing Group has announced the AVA-RAGX, a fanless AIoT video analytics platform for railway applications, paired with Nvidia's Jetson AGX Xavier platform.
Read more...
---
No supply chain delays from Germany
Dallmeier Electronic Southern Africa News CCTV, Surveillance & Remote Monitoring Products
Dallmeier announces that its complete Domera single-sensor camera family is available without delivery problems for installers and channel partners.
Read more...
---
Hikvision releases eDVR Series with eSSD technology
Hikvision South Africa CCTV, Surveillance & Remote Monitoring Products
Hikvision recently added the eDVR Series to its expanding portfolio of security solutions for SMBs, offering compact, durable, easy-to-use and energy-efficient solutions.
Read more...
---
Axis announces W101 body-worn camera
Products CCTV, Surveillance & Remote Monitoring
Axis Communications has designed a body-worn camera, the Axis W101, that has an operating time of up to 17 hours with over 12 hours at 1080p.
Read more...
---
Adding value to SMB applications
Hikvision South Africa CCTV, Surveillance & Remote Monitoring Products
Hikvision designed its PT cameras to provide affordable choices for SMBs, and to pave the way to easy installation and reliable security with flexibility and convenience.
Read more...
---
Going beyond security
Milestone Systems CCTV, Surveillance & Remote Monitoring Products
Milestone Systems reveals plans to bring its pioneering video technology beyond the traditional security market with new specialised solutions, including a special healthcare solution.
Read more...
---
Adding value to SMB applications
Hikvision South Africa CCTV, Surveillance & Remote Monitoring Products
Hikvision designed its PT cameras to provide affordable choices for SMBs, and to pave the way to easy installation and reliable security with flexibility and convenience.
Read more...
---