printer friendly version
Keeping up with technology
June 2011
News & Events
Hi-Tech Security Solutions recently published an article in which Suprema's biometric algorithm was highlighted as gaining the number one spot by FVC, 'Suprema fingerprint algorithm ranked top in FVC-onGoing' (http://securitysa.com/38772n). As noted in the article, the accolade was awarded in December 2010. Over the past few months, however, the award has been held by other companies, most recently by Union Community, the company behind the algorithms used in the Virdi range of fingerprint biometrics (http://Securitysa.com/38817n). It is also worthwhile noting that the Union Community algorithm is a technically functional algorithm and is used in the Virdi Terminals and template management application, while many of the other submissions are purely academic algorithms and are not suitable to be used in biometric terminals due to their size and the average matching time. Union Community has been awarded the top ranking in 2009, 2010 and 2011.
Letter to the editor
In response to the issue raised by Steve Whitehead from Eavesdropping Detection Solutions in the last issue of Hi-Tech Security Solutions, SpyCatcher responds:
Thank you for your interest in Hi-Tech Security Solution's article 'You Are Big Brother'.
The use of SpyCatcher's range of equipment, covering surveillance, counter-surveillance and personal protection, is governed on two fronts by the laws of South Africa. The first one is the sale of the equipment and the second is in the use of the equipment. SpyCatcher is in control of the first aspect, as in we monitor what equipment we sell and to whom to ensure that they qualify, where appropriate, for the purchase of the equipment.
The second aspect is however out of our control. We are unable and, according to South African law, not required to, have any knowledge of the ultimate use of the equipment purchased.
There are most certainly legal ways of protecting yourself with surveillance and counter surveillance as long as the guidelines are followed. Application and intention are a key part of personal protection.
A high percentage of SpyCatcher's clients are governments, and their purchase and use of the equipment is completely legal due to our compliance with required certifications.
Many of SpyCatcher's customers are abroad, which exempts them from Section 2 of the Regulation of Interception of Communications and Provision of Communication-related Information Act No 70 of 2002 that came into effect on 22 January 2003.
Should a private individual of South Africa be interested in purchasing any of SpyCatcher products, as stated in the original article, we always recommend that they consult a solicitor before committing to the sale.
It is in SpyCatcher's best interests as a retailer/manufacturer to do whatever it takes to abide by the Laws and Regulations.
Best regards,
Etienne Labuschagne, MD SpyCatcher South Africa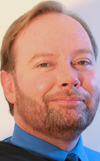 Andrew Seldon, Editor
Credit(s)
Further reading:
Helping South African university students and staff to stay safe
News & Events
Buzzer is a free mobile app that allows users to quickly and easily report incidents of crime, violence, or harassment to campus security and other relevant authorities.
Read more...
---
Tech developments lead hologram growth in 2024
News & Events Security Services & Risk Management
Micro-lenses, micro-mirrors and plasmonics are among the rapidly-emerging optical devices that have evolved on the back of holographic and diffractive technologies, and are seen as part of the natural evolution of optical science by R&D teams.
Read more...
---
Trellix detects collaboration by cybercriminals and nation states
News & Events Information Security
Trellix has released The CyberThreat Report: November 2023 from its Advanced Research Centre, highlighting new programming languages in malware development, adoption of malicious GenAI, and acceleration of geopolitical threat activity.
Read more...
---
People are craving connection
News & Events
As 2023 nears its close, global security manufacturer Gallagher Security is sharing key observations from some of the year's biggest industry events, chief among them the rising importance of community building these events facilitate.
Read more...
---
ePSiRA online system
PSiRA (Private Security Ind. Regulatory Authority) News & Events
[Sponsored] As part of the digitisation of the security industry, the Private Security Industry Regulatory Authority (PSiRA) introduced the ePSiRA online system, which allows clients to transact online.
Read more...
---
New generation of cyber-focused controllers
Gallagher News & Events Access Control & Identity Management Products & Solutions
The C7000 gives users an opportunity to leverage their hardware and firmware to build a platform designed to catapult their organisation into the future, with cybersecurity baked in from inception.
Read more...
---
New T&A terminal features revolutionary AI technology
Suprema News & Events Access Control & Identity Management AI & Data Analytics
Suprema has launched BioStation 2a, the world's first deep learning-based fingerprint recognition solution, providing powerful access control features and an improved ability to extract templates from low-quality fingerprints.
Read more...
---
South African Cyber Risk Survey 2023
News & Events
Aon South Africa has released its 2023 Cyber Risk Survey for South Africa, providing insights on current trends in cyber risk governance practices being deployed by South African companies in various market segments.
Read more...
---
Africa Online Safety Fund announces grant winners
News & Events Information Security
The Africa Online Safety Fund (AOSF) has announced the winners of this year's grants; among them are five organisations operating in South Africa to educate people about online risks.
Read more...
---
From the editor's desk: Convergence is real
Technews Publishing News & Events
      SMART Security Solutions has been talking about convergence for a long time; in other words, the intersection and even integration between the physical and information security worlds. Before writing ...
Read more...
---