printer friendly version
Keeping up with technology
June 2011
News
Hi-Tech Security Solutions recently published an article in which Suprema's biometric algorithm was highlighted as gaining the number one spot by FVC, 'Suprema fingerprint algorithm ranked top in FVC-onGoing' (http://securitysa.com/38772n). As noted in the article, the accolade was awarded in December 2010. Over the past few months, however, the award has been held by other companies, most recently by Union Community, the company behind the algorithms used in the Virdi range of fingerprint biometrics (http://Securitysa.com/38817n). It is also worthwhile noting that the Union Community algorithm is a technically functional algorithm and is used in the Virdi Terminals and template management application, while many of the other submissions are purely academic algorithms and are not suitable to be used in biometric terminals due to their size and the average matching time. Union Community has been awarded the top ranking in 2009, 2010 and 2011.
Letter to the editor
In response to the issue raised by Steve Whitehead from Eavesdropping Detection Solutions in the last issue of Hi-Tech Security Solutions, SpyCatcher responds:
Thank you for your interest in Hi-Tech Security Solution's article 'You Are Big Brother'.
The use of SpyCatcher's range of equipment, covering surveillance, counter-surveillance and personal protection, is governed on two fronts by the laws of South Africa. The first one is the sale of the equipment and the second is in the use of the equipment. SpyCatcher is in control of the first aspect, as in we monitor what equipment we sell and to whom to ensure that they qualify, where appropriate, for the purchase of the equipment.
The second aspect is however out of our control. We are unable and, according to South African law, not required to, have any knowledge of the ultimate use of the equipment purchased.
There are most certainly legal ways of protecting yourself with surveillance and counter surveillance as long as the guidelines are followed. Application and intention are a key part of personal protection.
A high percentage of SpyCatcher's clients are governments, and their purchase and use of the equipment is completely legal due to our compliance with required certifications.
Many of SpyCatcher's customers are abroad, which exempts them from Section 2 of the Regulation of Interception of Communications and Provision of Communication-related Information Act No 70 of 2002 that came into effect on 22 January 2003.
Should a private individual of South Africa be interested in purchasing any of SpyCatcher products, as stated in the original article, we always recommend that they consult a solicitor before committing to the sale.
It is in SpyCatcher's best interests as a retailer/manufacturer to do whatever it takes to abide by the Laws and Regulations.
Best regards,
Etienne Labuschagne, MD SpyCatcher South Africa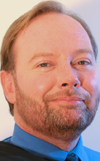 Andrew Seldon, Editor
Credit(s)
Further reading:
Online fleet management system
Issue 1 2020 , News
Fleet Domain's online Fleet Management Information System is reducing operating costs and improving safety for South African logistics firms.
Read more...
---
Digital insurance bundle for assets and devices
Issue 1 2020 , News
My CyberCare is a specialist provider of personal, and SMME online cyber insurance, cyber detection and cyber monitoring solutions for both local and global consumption.
Read more...
---
IDEMIA to supply Morocco's national electronic ID cards
Issue 1 2020, IDEMIA , News
IDEMIA will supply Morocco with national electronic ID cards and introduce a secured digital identity online services platform.
Read more...
---
Rockwell Automation to acquire Avnet
Issue 1 2020, Rockwell Automation , News
Rockwell Automation announced it has signed an agreement to acquire privately held Avnet Data Security, an Israeli-based cybersecurity provider with over 20 years' experience providing cybersecurity services.
Read more...
---
Do we really want simplicity?
Issue 1 2020, Technews Publishing , News
Everything today has to be simple, easy and fast. Even access to your bank account has to fit these adjectives and banks spend significant time and money trying to ensure their web and mobile interfaces ...
Read more...
---
Longse Distribution to become LD Africa
Issue 1 2020, LD Africa , News
Brendon Whelan, sales manager for Longse Distribution, announced that the company officially changed its name to LD Africa as of 20 January 2020.
Read more...
---
Three expos in one
Issue 1 2020 , News
Looking ahead to 2020 Vision: combined Securex South Africa, A-OSH EXPO and Facilities Management Expo 2020 promises to be even bigger and better.
Read more...
---
Security events you can't miss in 2020
Issue 1 2020, Technews Publishing , News
Hi-Tech Security Solutions will host a number of focused events in 2020 to highlight the latest in security technology and the operational benefits they deliver.
Read more...
---
David Shapiro to chair ESDA
Issue 1 2020, ESDA (Electronic Security Distributors Association , News
The Electronic Security Distributors' Association (ESDA), established in 1989, has elected David Shapiro as its chairperson for 2020.
Read more...
---
Dimension Data debuts fifth business
Issue 1 2020 , News
Dimension Data has launched its fifth business in the MEA region, Dimension Data Security, aimed at helping organisations in the region address the challenges of today's rapidly evolving threat landscape.
Read more...
---