printer friendly version
Keeping up with technology
June 2011
News
Hi-Tech Security Solutions recently published an article in which Suprema's biometric algorithm was highlighted as gaining the number one spot by FVC, 'Suprema fingerprint algorithm ranked top in FVC-onGoing' (http://securitysa.com/38772n). As noted in the article, the accolade was awarded in December 2010. Over the past few months, however, the award has been held by other companies, most recently by Union Community, the company behind the algorithms used in the Virdi range of fingerprint biometrics (http://Securitysa.com/38817n). It is also worthwhile noting that the Union Community algorithm is a technically functional algorithm and is used in the Virdi Terminals and template management application, while many of the other submissions are purely academic algorithms and are not suitable to be used in biometric terminals due to their size and the average matching time. Union Community has been awarded the top ranking in 2009, 2010 and 2011.
Letter to the editor
In response to the issue raised by Steve Whitehead from Eavesdropping Detection Solutions in the last issue of Hi-Tech Security Solutions, SpyCatcher responds:
Thank you for your interest in Hi-Tech Security Solution's article 'You Are Big Brother'.
The use of SpyCatcher's range of equipment, covering surveillance, counter-surveillance and personal protection, is governed on two fronts by the laws of South Africa. The first one is the sale of the equipment and the second is in the use of the equipment. SpyCatcher is in control of the first aspect, as in we monitor what equipment we sell and to whom to ensure that they qualify, where appropriate, for the purchase of the equipment.
The second aspect is however out of our control. We are unable and, according to South African law, not required to, have any knowledge of the ultimate use of the equipment purchased.
There are most certainly legal ways of protecting yourself with surveillance and counter surveillance as long as the guidelines are followed. Application and intention are a key part of personal protection.
A high percentage of SpyCatcher's clients are governments, and their purchase and use of the equipment is completely legal due to our compliance with required certifications.
Many of SpyCatcher's customers are abroad, which exempts them from Section 2 of the Regulation of Interception of Communications and Provision of Communication-related Information Act No 70 of 2002 that came into effect on 22 January 2003.
Should a private individual of South Africa be interested in purchasing any of SpyCatcher products, as stated in the original article, we always recommend that they consult a solicitor before committing to the sale.
It is in SpyCatcher's best interests as a retailer/manufacturer to do whatever it takes to abide by the Laws and Regulations.
Best regards,
Etienne Labuschagne, MD SpyCatcher South Africa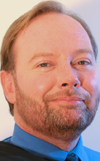 Andrew Seldon, Editor
Credit(s)
Further reading:
TAPA: The role of an effective treasury function in business risk management
June 2019, Technews Publishing , News
Neil Le Roux, the Founder of Diligent Advisors will speak at the TAPA SA (Transported Asset Protection Association) annual conference on 26 July 2019.
Read more...
---
Platforms are us
September 2019, Technews Publishing , News
A conversation I had at the recent Residential Estate Security Conference Hi-Tech Security Solutions hosted in August (which will be reviewed in the October issue) got me to thinking about the security ...
Read more...
---
TAPA conference 2019 explores layered approach to security
September 2019, Technews Publishing, TAPA (Transported Asset Protection Association) , News, Transport (Industry)
The Transported Asset Protection Association (TAPA) held its annual South African conference at Emperors Palace in Johannesburg on 26 July 2019.
Read more...
---
Hennie Lategan joins Centurion as head of exports
September 2019, Centurion Systems , News, Access Control & Identity Management
Centurion Systems has announced the appointment of Hennie Lategan as the head of the company's exports department.
Read more...
---
New Africa sales manager for Axis Communications
September 2019, Axis Communications SA , News, CCTV, Surveillance & Remote Monitoring
Axis Communications has appointed Brendon Hall, previously the founder and MD of Pentagon, as its new sales manager, Africa.
Read more...
---
Check Point appoints new regional director for Africa
September 2019 , News, Cyber Security
Check Point Software Technologies has appointed Pankaj Bhula as regional director for Africa.
Read more...
---
ISO standard for protecting personal data
September 2019 , News, Cyber Security
Tackling privacy information management head on: first ISO standard for protecting personal data has been published.
Read more...
---
Hikvision helps secure African Union Summit
September 2019, Hikvision South Africa , News, CCTV, Surveillance & Remote Monitoring
Hikvision established a complete intelligent video solution to ensure the security of the thirty-third African Union (AU) Summit held on 7 July in Niamey, the capital of Niger.
Read more...
---
The hunt for the Carbanak group
September 2019 , Editor's Choice, Cyber Security, News
Tomorrow Unlocked has released a free four-part documentary that tells the story of the notorious Carbanak APT group and its $1 billion bank heist.
Read more...
---
Rockwell Automation a founding member of ISA Global Cybersecurity Alliance
September 2019 , News, Industrial (Industry)
To better secure today's complex and often vulnerable production operations, the ISA Global Cybersecurity Alliance recently announced Rockwell Automation as a founding member.
Read more...
---