printer friendly version
Camsecure's formula wins multiple awards
March 2010
CCTV, Surveillance & Remote Monitoring
Solutions-based security technology company, Camsecure, is turning heads in the market. With respect to the cliché, it is obvious that both business partners and clients are impressed with the work of this skilled team. Should you walk into its reception room, a plethora of awards gives testimony to the fact that you are talking to people who understand their product and their market.
For some years now, technical director, Francois Malan and his team have quietly partnered with leading international technology brands, providing highly effective security solutions to many of South Africa's leading businesses. Malan believes firmly that his company's success is largely due to the fostering of these partnerships.
Francois Malan
In fact, Camsecure currently maintains the largest Axis and Milestone video IP system on the continent.

The IP link
Malan says the story of the company's success all began with the introduction of IP video. "We started this business when both AXIS and Milestone were just launching their IP product offering into the South African market. In a sense, Camsecure was born out of the IP surveillance technological revolution," says Malan. He maintains he has always believed in the IP concept, despite huge initial negativity from the market towards the technology.
"We believed IP would take off and it did, and now, those very people that turned their backs on IP are inundating us with requests to learn from our expertise."
"We are now consulting with the big players," remarks Malan. "Businesses are realising that we are the ones to speak to; we are the ones with the knowledge and skills."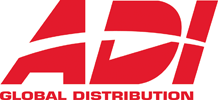 Trends
While Camsecure's core focus is IP video surveillance, the company also focuses on access control, thermal imaging, X-ray scanners and, of course, the integration of these systems. It is also one of the first companies to do a major HD quality TV camera surveillance installation of over a 150 high definition cameras. "We are pioneering HD TV," says Malan. "This is exceptional quality in surveillance never seen before." HD TV technology combined with new compression techniques and video analytics software are all trends of the future that Camsecure is currently focusing on to create world-class systems for its clients.
What the market says . . .
"Camsecure has been a model partner in the Milestone global eco-system. It has engaged fully with the open platform IP video concept, taking all the certification training over the years and building up its expertise to the top levels. This, coupled with the tremendous experience it's garnered implementing diverse and complex installations across all industry sectors, makes it a top choice for anyone looking for optimal security solutions."
Courtney Dillon Pedersen, Milestone.
"In the Camsecure installation process and its after-service, we have had attention and back-up from the whole company, anytime. That is why we are still using the same system from the same partner."
George Cohen, MD of the Saxon Boutique and Spa.
"ADI has worked closely with Camsecure on various projects, large and small and has found it to be of the highest standard regarding customer service. Its follow through and after care service on the various projects it has worked on with us, has clearly proven the efficiency and dedication of its team. Its knowledge of its products and those going hand in hand with theirs are continuously built on and supported. The Camsecure team make a point of getting to know the ins and outs of their suppliers regarding the various brands to ensure their customers receive the very best the market has to offer."
Andrew Stead, ADI regional general manager, Sub Saharan Africa.
"Camsecure proves to be one of Axis' most committed and solution-orientated resellers. It has demonstrated expertise in the areas of consulting, implementation and total integration with the use of Axis products. Camsecure operates as an extremely proficient, courteous and professional company with solid market knowledge."
Roy Alves, country manager, Axis Communications.
For more information contact Francois Malan, Camsecure, +27 (0)11 781 1341, francois@camsecure.co.za
Further reading:
Efficient storage for security
Issue 7 2020, Dell EMC , CCTV, Surveillance & Remote Monitoring
There is a dramatic increase in the amount of storage and computing power required to support today's safety and security systems.
Read more...
---
Safe restaurant reopening technology
Issue 7 2020, Dahua Technology South Africa , CCTV, Surveillance & Remote Monitoring
Denmark's Arkaden Food Hall makes use of Dahua People Counting and Flow Control solution for safe reopening.
Read more...
---
Forbatt SA invests in South Africa's security industry
Issue 7 2020, Forbatt SA , CCTV, Surveillance & Remote Monitoring
Forbatt SA is set to offer an improved service to the industry by making sure it has the products and solutions the industry needs, as well as a new showroom.
Read more...
---
Analytics with your existing cameras
Issue 7 2020, Secutel Technologies , CCTV, Surveillance & Remote Monitoring
With SecuVue from Secutel Technologies, it is possible for any business to monitor their offices, warehouses or stores remotely, from any part of the world.
Read more...
---
Consolidating control rooms and service delivery within a COVID-19 environment
Issue 6 2020, Leaderware , CCTV, Surveillance & Remote Monitoring
It is essential to have informed, coordinated and professional responses within control rooms at this time of increasing turmoil.
Read more...
---
Technology driving the healthcare industry
Issue 6 2020, Duxbury Networking , CCTV, Surveillance & Remote Monitoring
Seeing cameras as sensors opens up new possibilities, and each one of them responds to typical demands inside a hospital, clinic or nursing home.
Read more...
---
Turn cameras into traffic sensors
Issue 6 2020, Duxbury Networking , CCTV, Surveillance & Remote Monitoring
Safer communities and cities are achieved through a mixture of technology and human resources, working together in a holistic manner.
Read more...
---
Mobotix thermal technology increases security
Issue 6 2020, Duxbury Networking , CCTV, Surveillance & Remote Monitoring
Installations, machinery, equipment and material available on company premises require effective and cost-efficient protection. In addition, operational safety, optimisation of workflows and protection ...
Read more...
---
Getting a visual on Covid-19 screening
Issue 6 2020, Graphic Image Technologies , CCTV, Surveillance & Remote Monitoring
Should organisations be investing in thermal camera technology to simply contain and limit the spread of the virus?
Read more...
---
Flexible temperature screening options for challenging times
Issue 6 2020, Hikvision South Africa , CCTV, Surveillance & Remote Monitoring
A thermal imaging camera is an effective screening device for detecting individuals with elevated skin temperature. This type of monitoring can provide a rapid screening approach in high-traffic areas.
Read more...
---