printer friendly version
Integration is the name of the game
Access & Identity Management Handbook 2009
News
Welcome to the 2009 edition of the Access Control Handbook. Although it has been released somewhat later than is usual, this year's handbook will offer an interesting selection of thoughts, technology and case studies.
The topic of this year's handbook is integrated identity and access management. When we decided to focus on this area, we were not sure how far South African companies were going in integrating their security and business processes. Naturally there would be some leaders in the field, but were the majority still stuck with their proprietary, standalone solutions?
It is refreshing to see how many companies have started on the integration road. There is still a long way to go before we reach any ideal level of integration between the logical and physical worlds, but the trend is there. As you will see from the large selection of case studies we have, some companies are happy with integrating time and attendance with access control and leaving it at that, others have seen benefit in going further and hooking up their ERP software to allow centralised control over their employees identities and permissions.
It is a matter of value. As companies realise the value delivered from integration, we can expect them to take further steps, as long as budgets and vendors permit. Sadly, the proprietary nature of much of the security world makes it harder to integrate disparate products into a centralised solution.
Manufacturers of proprietary systems think they are forcing customers to stick to their brand, guaranteeing revenues for the long term. This was a solid business model in the past and still is if you are a large multinational corporation offering complete solutions, but for smaller players all you are doing is chasing your customers into the already well-greased hand of the multinationals. Future solutions are going to demand open standards that allow for integration with whatever best-of-breed systems the client requires. If you cannot provide everything, you may not be providing anything.
It is also rather refreshing to see that global corporations and cheaper Chinese products are not squeezing local manufactures out. The margin pressures are definitely there, but local quality seems to be holding its own and even beating the supposedly better international products.
As our first foray into integrated access control, we have put together a balanced publication that looks at where technology can take us in the future, but also focusing on what is happening in the real world right now. We hope you enjoy the opinions and trends as much as the case studies we have collected from a variety of companies and industries.
Comments and criticisms are welcome, as always, at [email protected].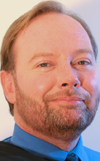 Andrew Seldon
Editor
Credit(s)
Further reading:
StorONE eliminates capacity-based pricing, offers per-drive pricing model
News
StorONE announced a new pricing model that enables customers to scale for free, driven by a significant software update to the StorONE Storage Engine.
Read more...
---
Schneider Electric launches training course
Training & Education News
Schneider Electric launches training course through Trace Academia app with the aim of reaching millions of African youths.
Read more...
---
Axis sets science-based targets for reducing emissions
Axis Communications SA News
Axis Communications has committed to set company-wide emissions reduction targets in line with the Science Based Targets initiative (SBTi), which aims to drive ambitious climate action across the private sector globally.
Read more...
---
Cybereason expands presence across sub-Saharan Africa
News Cyber Security
Cybereason has appointed Chantél Hamman as its new channel director focused on growing the company's presence across sub-Saharan Africa.
Read more...
---
Duxbury awarded Axis SA Distributor of the Year
Duxbury Networking News CCTV, Surveillance & Remote Monitoring
Axis Communications held its Annual Partner Awards on 1 July 2022 to celebrate and acknowledge the efforts of Axis' partners by awarding them for key projects and achievements throughout the year.
Read more...
---
inq. acquires Enea Edge IP for edge orchestration capability
News
inq., a global edge solutions provider, announced an agreement with Enea AB to license the Enea Edge intellectual property through a perpetual software development licence.
Read more...
---
Add a mobile punch to payroll
News
Econz Wireless has appointed 4Sight Holdings as a distributor of its products throughout the Middle East, Central Europe and Africa regions.
Read more...
---
How deepfakes attack business and how to combat them
News
The FBI recently announced that more companies have been reporting people applying for jobs using deepfaked, video, images, recordings and stolen identities pretending to be someone else to get a remote IT position.
Read more...
---
Liquid launches Africa's first Cyber Security Fusion Centre
News
Liquid Cyber Security, a business of Cassava Technologies, recently launched the first of its matrix of Cyber Security Fusion Centres in Johannesburg, South Africa.
Read more...
---
Passion, drive and hard work
Technews Publishing Editor's Choice CCTV, Surveillance & Remote Monitoring Security Services & Risk Management
Colleen Glaeser is a leader in the security market, having made her mark in the male-dominated security industry through determination and hard work, along with a vision of making the world a safer place.
Read more...
---