printer friendly version
A fresh approach to electronic security installation business
June 2008
News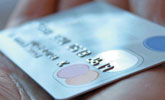 When it comes to purchasing and installing security services, there are many companies on the market willing to offer advice, products and services.
Unfortunately for clients, not all companies ensure their services are up to scratch and many users find themselves stuck with poor results that are unable to deliver the services required.
"Too many installers and service providers win business by quoting the lowest prices," says Cornu Perold, director of Metavation. "Then, to be able to afford to do the job without making a loss these installation businesses are forced to cut costs, hire unskilled workers and do a shoddy job.
"The ultimate result is the customer gets a cheap job done badly and will have to pay for more work to fix the initial installation. And that excludes the risks faced by having poorly or even non-functioning security products that no-one can rely on."
Metavation entered the security service provision market two years ago. The company was founded by two directors who were determined to ingrain the principle of providing superior installation, service and maintenance to the industrial and commercial security sectors into every employee. Perold says the company generally does not go out bidding for business in the open market, but has instead aligned itself as a reliable implementer and after sales service partner with various security vendors, such as Honeywell, Siemens and Business Connexion.
"Instead of merely being a sub-contractor, we are focused on being a partner these companies can rely on to do a perfect job every time," explains Perold. "In this way we can deliver good products as well as our unique brand of service to every customer. To service the greatest number of clients, we are continuing to grow our list of partners, focusing on companies that have the same commitment to quality and superior customer satisfaction as we do."
This attitude is reflected in Metavation's core values, summarised as:
1. Quality: done right the first time, every time to standards higher than those found in industry.
2. Service: delivering customer centric solutions that leave lasting satisfaction.
3. Integrity: do what we say and say what we do. Acting in fairness in all that we do.
The company has developed its own project execution methodologies which ensure premium-rated service at all times. These standards ensure the company applies industry best practices when it comes to project planning, management and execution, setting dedicated teams to work on each project and ensuring Metavation's staff are continually trained with respect to the latest products and installation processes.
In addition, it subscribes to the highest standards in health, safety and quality management, which exceeds the requirements placed on the industrial and commercial markets.
"This means we deliver a very high standard of workmanship and make sure we understand the customer's needs in each job," Perold notes, "as well as a reputation for completing each project on time and within budget, every time. Our adherence to our best-practice methodologies also gives our partners the assurance that we deliver the same service and quality on each job. In other words, our partners know what to expect and can safely guarantee a quality of workmanship seldom seen in this industry."
In its short existence, Metavation has already completed in excess of 30 projects in industries such as: mining, warehousing and logistics, banking, automotive manufacturing, refining and chemicals as well as general office complexes for some of the most prominent blue chip companies in southern Africa on applications such as CCTV, access control, intrusion, evacuation systems and time and attendance.
Perold continues: "We have found that our customers often become business partners and friends as we explore additional opportunities for their systems to add additional value to them - and their clients - often using our unique service and maintenance approach."
Stating that "Partnerships are of vital importance to any company wishing to make a success of their business", Perold comments that Metavation has firmly embraced this by having committed partners in technology, operations, project financing and insurance cover and risk management, with one of the key remaining ingredients still missing being an empowered equity partner.
"Having said all this, it is however our passionate and committed staff that have been the key to our success. Their dedication and unwavering support of our principles are without doubt the key ingredient in helping to make our clients more successful. As our business expands, we are continually looking for like-minded people to join and grow our dynamic team," Perold concludes.
Metavation is currently headquartered in Johannesburg, but will be expanding north and opening an office in Centurion in the near future.
For more information contact Metavation, +27 (0)11 465 1999, cornup@metavation.co.za, www.metavation.co.za
Further reading:
Olarm launches the Olarm LINK
Olarm Perimeter Security, Alarms & Intruder Detection News Products
Building on the success of smart-enabling, monitoring and controlling alarm panels and electric fences, Olarm has a new solution for customers to integrate gates, garage doors, pumps and other electrical products with the Olarm APP and Olarm PRO communicator.
Read more...
---
Ultimate smart monitoring and reliability
Olarm Perimeter Security, Alarms & Intruder Detection News Products
Olarm is gearing up to unveil its latest product, the Olarm MAX, set to be available in late 2023, which will redefine smart monitoring by offering unparalleled connectivity options and functionality.
Read more...
---
Insights from the 2023 Cloud Security Report
News Cyber Security
Increased costs, compliance requirements, hybrid and multi-cloud complexities, reduced visibility, and a lack of skilled practitioners cause organisations to slow or adjust their cloud adoption strategies.
Read more...
---
New algorithm for OT cybersecurity risk management
Industrial (Industry) Cyber Security News Commercial (Industry)
OTORIO's new risk management model and attack graph analysis algorithm technology, calculates OT cybersecurity threats and provides risk mitigation actions, prioritised according to actual exposure and potential impact on operations.
Read more...
---
Robots: a security opportunity or a threat?
Editor's Choice News Conferences & Events
Professor Martin Gill, Director of Perpetuity Research & Consultancy International and the School of Criminal Justice at the University of South Africa (UNISA), will be holding a Global Thought Leadership Security webinar on 22 June 2023 to discuss the contentious issue of robots operating in the security industry.
Read more...
---
UNISA sponsors Securex seminars
Editor's Choice News Conferences & Events
As part of UNISA's 150-year birthday celebrations, UNISA has sponsored the Securex Theatre Seminar Programme, which will include a number of prominent industry specialists, academics and security practitioners focusing on a number of themes.
Read more...
---
Facilities Management Seminar Theatre
Securex South Africa News
The free-to-attend Facilities Management Seminar Theatre, powered by Broll, delivers information on the latest market trends, thereby keeping attendees up to date on solutions and technology centred on increasing facility system optimisation.
Read more...
---
The latest security trends at Securex South Africa 2023
Securex South Africa News Conferences & Events Training & Education
Security technology evolves at a blistering pace, so it's important to keep up to date with changing trends in order to ensure maximised safety of human and personal assets. The Securex Seminar Theatre, powered by UNISA, is the place to be.
Read more...
---
Sustainability School opens for enrolment
Education (Industry) News Security Services & Risk Management
Three-part programme, first developed for Schneider Electric employees, is now available for free for companies worldwide. Attendees learn how to future-proof their businesses and accelerate their decarbonisation journeys.
Read more...
---
From the editor's desk: Get Smart
Technews Publishing News
Welcome to the fourth issue of Hi-Tech Security Solutions for 2023, which is also the first issue of Smart Security Solutions. As noted in previous issues, Hi-Tech Security Solutions has been rebranded to Smart Security Solutions.
Read more...
---