printer friendly version
CCTV terminology
CCTV Handbook 2008
Surveillance
Understanding the terms and features of CCTV equipment is essential in getting the optimal results from equipment for different applications...
2D peaking
2D peaking filters enhance video image sharpness, which in turn results in outstanding image quality.

Before 2D peaking

After 2D peaking
Response time of 8 ms
A response time of 8 ms eliminates dragging and after-images on screen.

Conventional
8 ms response time
High brightness (300 cd/m²)
Brightness of 300 candelas per square metre (cd/m²) will ensure a clearer image.

Conventional

High brightness
Dynamic CCD defect correction function
There are two types of defect correction methods, namely static correction and dynamic correction. The static correction method rectifies defects with the lens iris fully closed. This is adjusted only once at the factory, prior to shipment. The dynamic correction method detects and rectifies defects each time they occur, regardless of the opening of the lens iris.
Normal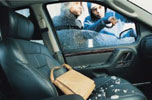 Dynamic CCD
Colour transient improvement (CTI)
Colour transient improvement (CTI) smoothes out the edges of the colour images so that they are more distinct and colours are more precisely reproduced.

Before CTI

After CTI. CTI eliminates jagged edges and ensures smooth colour transitions.
WDR (wide dynamic range)
WDR is a sophisticated version of BLC (back light compensation). It is able to show two files in one complex image by utilising high shutter speed in bright areas and low shutter speed in dark areas. When the camera detects an obvious difference in luminance, rather than showing the whole viewing area at one luminance level, it increases the range of the luminance so that there is no noticeable difference.

Normal
WDR
Day and night
The day and night function employs intelligent technology that allows for automatic switching to colour mode during the day and to black and white mode at night. It is ideally suited for 24/7 surveillance depending on the level of illumination on site.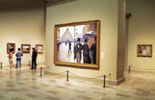 Day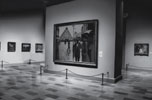 Night
DNR (digital noise reduction)
The digital noise reduction (DNR) function removes 'noise' that commonly occurs in video signals, particularly when automatic gain control (AGC) is used in low-light conditions. It is generally performed using camera memory, which means that when an object moves, the image can be blurred. However, the DNR function in Elvey's cameras uses a special Samsung computer code, which renders it impervious to the motion of an object and allows for the provision of clear images.

Normal

DNR
Motion detection
When movement is detected in a specified monitoring area, the camera will trigger an alarm. External alarm devices attached to the cameras allow users to check screens for alarm alerts. This function is useful when users are tasked with monitoring multiple screens at the same time.

Motion detection OFF

Motion detection ON
Illumination
By converting the speed of the light entering a designated area, an object can be accurately detected even in low illumination. The minimum low illumination of the 0,00009 Lux allows for more vivid image capture with far greater performance than traditional cameras.

General screen
Low-illumination screen
Low minimum illumination of 0,0002 Lux
By converting the speed of light entering into each area, an object can be accurately detected even in low illumination. The minimum low illumination of 0,0002 Lux allows capturing of much more vivid images with performance far greater than typical cameras.
General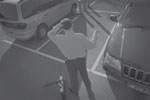 Minimum illumination
3D noise reduction (NR)
3D noise reduction removes noise from analogue video signals and eliminates image flicker, thereby producing a far clearer image.

The noise manifests itself as tiny coloured specs scattered all over the picture area
The new image employs significantly enhanced and optimised noise reduction
DCDi (directional correlational deinterlacing)
DCDi can send interlaced video signals corresponding to the conventional analogue broadcasting method and can save them in the form of a file. DCDi provides sharp noiseless images for video with high movement by compressing the moving images and converting them into progressive video after digitally processing the noise generated by the time difference between fields.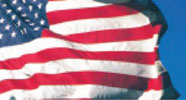 Normal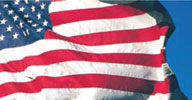 DCDi
DIS (digital image stabiliser)
Image-shake caused by an unstable camera can be corrected using this technology, thereby producing crisper images.

DIS off

DIS on
Zooming
Up to 320x magnification means far easier object identification. This is performed through a combination of a 32x optical zoom and 10x digital zoom.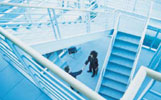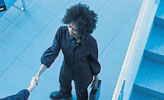 Further reading:
Pentagon appointed as Milestone distributor
Elvey Security Technologies News & Events Surveillance
Milestone Systems appointed Pentagon Distribution (an Elvey Group company within the Hudaco Group of Companies) as a distributor. XProtect's open architecture means no lock-in and the ability to customise the connected video solution that will accomplish the job.
Read more...
---
Embracing next-generation surveillance for safer cities
Surveillance Integrated Solutions AI & Data Analytics
With the South African government highlighting the importance of building smart cities by integrating advanced technologies to make them more resilient and liveable, the role of next-generation network video and surveillance technologies cannot be ignored.
Read more...
---
Hik-Connect for Teams released
Hikvision South Africa Products & Solutions Surveillance
Hikvision has released an update for its security management platform; Hik-Connect for Teams not only meets the specific needs of individual users, but also caters to various medium-sized businesses (SMBs) and multi-site management scenarios.
Read more...
---
The human factor side of video management systems
Leaderware Editor's Choice Surveillance Risk Management & Resilience
A video management system (VMS) is central to, and the most vital element to any control room operation using CCTV as part of its service delivery, however, all too often, it is seen as a technical solution rather than an operational solution.
Read more...
---
A simple system for complex protection
Surveillance AI & Data Analytics IoT & Automation
Reconeyez is a company that provides autonomous wireless visual verification systems with built-in artificial intelligence. Running on batteries, each device includes communication capabilities, creating a mesh network between the various devices, linking them to the control room.
Read more...
---
Revolutionise your security with integrated solutions
Secutel Technologies Products & Solutions Surveillance
By merging the capabilities of SecuVue and Secutraq, Secutel has forged a robust system empowering users to fine-tune analytics and harness facial recognition, pose detection, and XFS, among other features.
Read more...
---
Safer roads to a sustainable future
Dahua Technology South Africa Surveillance
With the ever-increasing number of vehicles on the road, it is imperative to constantly improve the quality of transportation monitoring and traffic management in urban and rural areas.
Read more...
---
From damage management to false alarm prevention
Dallmeier Electronic Southern Africa Transport (Industry) Surveillance Logistics (Industry)
Video surveillance is undergoing an exciting evolution; today's IP-based solutions can be fully integrated into digital systems. With the increasing integration of artificial intelligence (AI); logistics, in particular, can make processes more transparent and exploit previously untapped potential.
Read more...
---
Marshall Security partners with Blacklight to introduce Reconeyez to KZN
News & Events Surveillance Power Management
Marshal Security has joined forces with Blacklight Group to launch Reconeyez, a cutting-edge battery-powered surveillance platform with mesh network capability, in the KwaZulu-Natal market.
Read more...
---
Professional mobile video management in your pocket
Dallmeier Electronic Southern Africa Surveillance
With the SeMSy Mobile Client for its Domera and Panomera cameras, Dallmeier is now launching a solution that combines the functional and security requirements of professional organisations with the user-friendliness and simplicity of consumer apps.
Read more...
---