printer friendly version
10 things to know about video analytics
CCTV Handbook 2007
CCTV, Surveillance & Remote Monitoring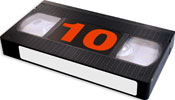 This checklist provides a quick rundown of 10 critical factors to consider as you evaluate video analytics for your security system.
1. Standards-based
Video analytics is not standalone technology. Compatibility with network and video equipment is essential for optimum performance. Open, standards-based systems are mandatory.
2. Realtime operation
This seems like a no-brainer, but realtime monitoring and realtime alerts are crucial capabilities. Facing a potential security threat is no time to go to the videotape. You want your video analytics to detect the threat as it is unfolding, issuing an immediate alert so that proper action can be taken to avert the event.
3. Site-specific rules
Due to cost constraints, most video analytics systems offer a limited number of detections - usually just one, maybe two - per camera, and the same one or two detections for all cameras in the system. While you can select which one or two detections are installed, this does not allow for a flexible system. And just one or two types of detection just do not cut it in today's world. Most enterprise-grade organisations, both public and private, need to detect several different types of security threats in some locations and an entirely different set of threats at others.
4. Environmental conditions
Environmental conditions are another critical factor in successfully deploying video analytics. The system should be fully operable in both indoor and outdoor locations, in full daylight and in deepening shadows, under artificial lighting or glaring sunlight, under adverse and varying weather conditions. The software should compensate for background interference such as moving trees, and it should also include filters for shadows cast by moving or stationary objects, variable light levels, and random weather factors like clouds, rain, snow, ice and wind.
5. Reliability
Beware. While current video analytics systems are far more accurate than their predecessors, accuracy claims bear close scrutiny. Virtually every video analytics provider claims that their system 'has the highest accuracy in the industry, with a 95+% accuracy rate in probability of detection (POD) and extremely low false alarm and nuisance alarm rates (FAR/NAR)'.
Sound familiar? The question to ask is under what conditions the measurements were taken? An ideal indoor set-up, with controlled lighting and no weather to mention? Or outdoors at twilight on a windy, rainy day...
6. Scalability
Similarly, every provider claims that their system is scalable, allowing you to add new cameras - one at a time - expanding your system from 10 to 10 000 cameras.
It is true. But at what cost? In this claim, the video analytics software is far more accommodating than the supporting hardware.
In the typical system configuration, each surveillance camera transmits video to a central video server where the analytics software analyses the incoming video for security breaches and suspicious activity. What they do not tell you is that the typical server can only support a maximum of 16 cameras. So when you add the 17th camera, you need to add a whole new server - for just that one camera. It can be a budget-breaker when added to the other costs for a new camera, new video encoder, and supporting network equipment. So most organisations have a cost-effective threshold: they add the 17th camera along with 4-5 others that will justify a new server. Financially, it makes good business sense. Security-wise, it is risky - operating with compromised security until you reach that threshold.
7. Affordability
Given that all video analytics systems are scalable, the issue is really whether the scalability is affordable. If adding just one camera is cost-prohibitive at varying stages of your expansion needs, then the system can hardly be described as scalable. The ratio of cameras per server is a major budget and expansion consideration.
8. Cameras
Selecting the right cameras is as critical as selecting the right video analytics. Certainly you want a system that supports the full range of camera technologies - analog, digital, IP, IFR/thermal - so that it can be integrated with an existing surveillance system. But even as you introduce new high-end capabilities, you do not need the highest-end cameras in all locations. Match camera type to the specific circumstances of each location and the corresponding environmental conditions. By optimising camera costs you can afford more coverage. Besides, video analytics will carry the heavy load.
9. User-friendliness
This is not a trivial point. Training time and costs can be a backbreaker in the security sector, where the annual personnel turnover rate easily runs 200% or higher. Look for a system that is intuitive to operate so that it is easily and quickly learned.
10. Security needs
Understanding your specific security needs is fundamental in determining what is the right video analytics package for your organisation. Look for the system that best matches your needs. Video analytics covers a lot of territory, ie, perimeter security, intrusion detection, graffiti and vandalism, people security, building security, moved or stolen object detection, unattended package or baggage detection, stopped vehicles, tailgating, crowd dynamics, etc. And the list is growing. Review current security policy and identify existing surveillance equipment. Physically inspect the facilities where you will be using video analytics: walk the property, and map out the weak spots.
For more information contact Agent Video Intelligence, +927 3 575 5778, r.neiman@agentvi.com, www.agentvi.com
Further reading:
Drones and cybersecurity?
October 2019 , CCTV, Surveillance & Remote Monitoring
Hacker drones can eavesdrop electronically on conversations, can perform network attacks, or can create fake wireless access points.
Read more...
---
Body-worn cameras transforming security
October 2019 , CCTV, Surveillance & Remote Monitoring, Security Services & Risk Management
Police Service Northern Ireland now has over 7 000 officers using 2 500 cameras covering approximately 173 000 incidents each year.
Read more...
---
Camera Selection Guide 2019
CCTV Handbook 2019 , CCTV, Surveillance & Remote Monitoring
The Camera Selection Guide 2019 includes a range of IP, analogue, thermal and speciality cameras aimed at a broad range of surveillance functions.
Read more...
---
Intelligent analytics and the brains to match
September 2019, Bosch Building Technologies , CCTV, Surveillance & Remote Monitoring, Integrated Solutions
What if the brains behind our security cameras could be trained to improve their cognitive ability to pay attention, learn, and problem-solve according to specific rules and situations?
Read more...
---
AI-powered autonomous Drone-in-a-Box
September 2019 , CCTV, Surveillance & Remote Monitoring, Integrated Solutions
Organisations in the mining, energy and industrial, oil and gas, ports and terminals sectors can optimise security and business operations, whilst reducing risks and operational costs
Read more...
---
Cybersecurity for video surveillance systems
September 2019, Mobotix , Cyber Security, CCTV, Surveillance & Remote Monitoring
Video surveillance systems are increasingly accessible over any IP network, which has led to the rise of potential cyberattack.
Read more...
---
What are the cybersecurity issues in video surveillance?
November 2019, Axis Communications SA , Editor's Choice, CCTV, Surveillance & Remote Monitoring, Cyber Security
he importance of the data captured by surveillance cameras – and what can be done with it – has led to a new breed of cybercriminals, looking for insights to steal and sell.
Read more...
---
The safe city and its need for interoperability
November 2019 , Integrated Solutions, CCTV, Surveillance & Remote Monitoring
Interoperability continues to present one of the greatest challenges, particularly with video management systems, video recording devices and cameras.
Read more...
---
A platform approach to safer and smarter cities
November 2019, Milestone Systems , CCTV, Surveillance & Remote Monitoring
Selecting the right platform to manage the vast data collected from smart and safe cities is critical to the ultimate success of the project.
Read more...
---
Creating safe cities with smart technology
November 2019, Secutel Technologies , CCTV, Surveillance & Remote Monitoring
In a digital age, where resilience and responsiveness are paramount to fighting crime and creating a safer world, CCTV systems are becoming part of every city's infrastructure.
Read more...
---