printer friendly version
Extinguishing the fire
November 2006
Access Control & Identity Management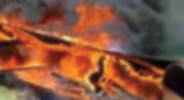 The City of Johannesburg's Emergency Management Services (EMS) recently ­installed a state-of-the-art time and ­attendance (T&A) solution system for all its fire stations.
The history
EMS consists of more than 1500 employees and responds to an enormous amount of fire and medical emergencies each month.
Until recently, no automated time-recording system was in place. A strategic decision was made by EMS, to implement a solution to monitor punctuality.
Deon Spohr, director of operations EMS comments: "The main area that EMS wished to address, was the improvement of time-keeping and punctuality. He adds that the difference between the late arrival of an EMS staff member for a shift and arriving late at a day-to-day office job, makes a huge difference when people's lives and possessions were at risk. EMS can ill-afford to be short-staffed due to tardiness.
"With gaining stricter control of punctuality, we are also able to monitor staff attendance. The lack of existing controls was open to abuse and loss of productivity. We are confident that the system will enable us to determine accurate levels of productivity."
A tender was issued to provide a T&A solution and 12 companies responded and the contract was awarded to Provitech.
Rita van Loggenberg, sales executive for Provitech, says: "Prior to granting the contract, EMS required all the tender invitees to conduct site visits to the relevant fire stations, in order to assess the implementation requirements. Provitech attended the visits in order to scope the positioning of each installation as well as cabling requirements. Ease of access for the technicians was evaluated in order to cause the minimum interruption of the functioning fire stations.
Provitech designs custom-made security solutions and are suppliers, consultants and installers of full electronic turnkey systems.
The solution
Although EMS had an existing communications network installed at all fire stations, it was not viable to use it. Van Loggenberg explains: "There were privacy issues and the existing network was not designed to carry traffic for which it had not been designed. After consulting with Spohr, it was decided to implement a standalone PC-based solution at each fire station.
Due to this, EMS did not require the separation of design of specification. Implementation was scheduled for each individual site; however, planning this was not a problem.
Spohr adds: "EMS's main requirement was for a biometric-based solution which was the best available existing solution.
Provitech considered various options and decided on Sagem's biometric fingerprint readers as they offer the most reliable equipment and the best current technology. T&A software supplied by Access 2000, runs on custom-designed PCs which are designed and configured in-house by Provitech's IT department.
Van Loggenberg comments: "It was necessary to slightly modify the solution to take into account the standalone nature of each installed system, but we are confident that we are able to put EMS back in charge of its employees' time and attendance.
Furthermore, as a pilot project, Provitech custom-designed a CCTV solution that was incorporated into the existing PC hardware, to record activities onto the hard-drive. These CCTV systems are currently installed at eight of the fire stations and more stations will be equipped with these systems in the near future.
Provitech has implemented the biometric system at 28 stations.
A major focus with the implementation has been training. Provitech has provided extensive training sessions both on group and individual levels.
Station Commanders are trained to retrieve and interpret reports from the system.
Spohr concludes: "At this stage it is premature to assess the effectiveness of the system, but we are confident that EMS will soon be in a position to effect substantial improvement with regard to staff productivity. The ability to retrieve reports from the system will enable us to shed some light on the productivity of our employees. We believe that all EMS' requirements have been met by Provitech's solution and are pleased with the outstanding level of service we have received by them. We look forward to working with them in future."
Fact file
Provitech, Rita van Loggenberg, +27 ( 0) 11 472 6012, riet@provitech.co.za
ADI, Billy Langley, +27 (0) 11 574 2500
Access 2000, Dean Mellitchey, +27 (0) 11 452 4744
Further reading:
HID addresses identification challenges at ID4Africa
August 2019 , News, Access Control & Identity Management, Government and Parastatal (Industry)
Being able to verify people's identities is critical for a nation's growth and prosperity and yet HID says nearly half of all African citizens can't prove who they are to vote, travel freely and receive government benefits and services.
Read more...
---
Came acquires Turkish company Özak
August 2019, CAME BPT South Africa , News, Access Control & Identity Management
Came broadens its market horizons and signals growth and consolidation in the Middle East.
Read more...
---
The benefits of electronic visitor management
August 2019, Powell Tronics , Access Control & Identity Management, Residential Estate (Industry)
Access control is a critical aspect of estate security as it represents the controls put in place to restrict entry (and possibly exit) along the outer boundary of the location.
Read more...
---
Addressing risks by means of access control layout and design
August 2019 , Access Control & Identity Management, Security Services & Risk Management
In order to develop a suitable, practical and appropriate security system for any organisation, it is essential to first develop a master security and life safety plan strategy.
Read more...
---
Secure hands-free access
August 2019, Suprema , Access Control & Identity Management, Residential Estate (Industry)
Suprema's facial biometric terminals bring no-touch access into secure residential estates, high-rise apartments and luxury homes providing fast, easy and intuitive user authentication with the added benefit of hygiene.
Read more...
---
MorphoAccess Sigma Extreme
August 2019, IDEMIA , Products, Access Control & Identity Management
MorphoAccess Sigma Extreme from IDEMIA is a touchscreen device with multiple recognition device interfaces (NFC chip reader, PIN and BioPIN codes, contactless card readers).
Read more...
---
Outdoor access terminals
August 2019, Suprema , Access Control & Identity Management, Residential Estate (Industry), Products
Rugged, dust- and weather-proof access control solutions that provide exceptional durability in extreme conditions is a strong requirement for many residential estates.
Read more...
---
MorphoWave Compact
August 2019, IDEMIA , Products, Access Control & Identity Management
The MorphoWave Compact captures and matches four fingerprints on either the right or left hand in any direction. It is robust to environmental factors such as extreme light or dust.
Read more...
---
MorphoAccess Sigma Lite
August 2019, IDEMIA , Products, Access Control & Identity Management
IDEMIA's MorphoAccess Sigma Lite and Lite + are fingerprint access control terminals, offering time and attendance in and out function keys.
Read more...
---
Eliminating forced gate opening scenarios
August 2019, ET Nice , Home Security, Access Control & Identity Management
When activated by the gate forced open alarm feature, the transmitter transmits a wireless alarm signal up to 750 metres in any direction.
Read more...
---