printer friendly version
Extinguishing the fire
November 2006
Access Control & Identity Management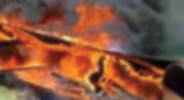 The City of Johannesburg's Emergency Management Services (EMS) recently ­installed a state-of-the-art time and ­attendance (T&A) solution system for all its fire stations.
The history
EMS consists of more than 1500 employees and responds to an enormous amount of fire and medical emergencies each month.
Until recently, no automated time-recording system was in place. A strategic decision was made by EMS, to implement a solution to monitor punctuality.
Deon Spohr, director of operations EMS comments: "The main area that EMS wished to address, was the improvement of time-keeping and punctuality. He adds that the difference between the late arrival of an EMS staff member for a shift and arriving late at a day-to-day office job, makes a huge difference when people's lives and possessions were at risk. EMS can ill-afford to be short-staffed due to tardiness.
"With gaining stricter control of punctuality, we are also able to monitor staff attendance. The lack of existing controls was open to abuse and loss of productivity. We are confident that the system will enable us to determine accurate levels of productivity."
A tender was issued to provide a T&A solution and 12 companies responded and the contract was awarded to Provitech.
Rita van Loggenberg, sales executive for Provitech, says: "Prior to granting the contract, EMS required all the tender invitees to conduct site visits to the relevant fire stations, in order to assess the implementation requirements. Provitech attended the visits in order to scope the positioning of each installation as well as cabling requirements. Ease of access for the technicians was evaluated in order to cause the minimum interruption of the functioning fire stations.
Provitech designs custom-made security solutions and are suppliers, consultants and installers of full electronic turnkey systems.
The solution
Although EMS had an existing communications network installed at all fire stations, it was not viable to use it. Van Loggenberg explains: "There were privacy issues and the existing network was not designed to carry traffic for which it had not been designed. After consulting with Spohr, it was decided to implement a standalone PC-based solution at each fire station.
Due to this, EMS did not require the separation of design of specification. Implementation was scheduled for each individual site; however, planning this was not a problem.
Spohr adds: "EMS's main requirement was for a biometric-based solution which was the best available existing solution.
Provitech considered various options and decided on Sagem's biometric fingerprint readers as they offer the most reliable equipment and the best current technology. T&A software supplied by Access 2000, runs on custom-designed PCs which are designed and configured in-house by Provitech's IT department.
Van Loggenberg comments: "It was necessary to slightly modify the solution to take into account the standalone nature of each installed system, but we are confident that we are able to put EMS back in charge of its employees' time and attendance.
Furthermore, as a pilot project, Provitech custom-designed a CCTV solution that was incorporated into the existing PC hardware, to record activities onto the hard-drive. These CCTV systems are currently installed at eight of the fire stations and more stations will be equipped with these systems in the near future.
Provitech has implemented the biometric system at 28 stations.
A major focus with the implementation has been training. Provitech has provided extensive training sessions both on group and individual levels.
Station Commanders are trained to retrieve and interpret reports from the system.
Spohr concludes: "At this stage it is premature to assess the effectiveness of the system, but we are confident that EMS will soon be in a position to effect substantial improvement with regard to staff productivity. The ability to retrieve reports from the system will enable us to shed some light on the productivity of our employees. We believe that all EMS' requirements have been met by Provitech's solution and are pleased with the outstanding level of service we have received by them. We look forward to working with them in future."
Fact file
Provitech, Rita van Loggenberg, +27 ( 0) 11 472 6012, riet@provitech.co.za
ADI, Billy Langley, +27 (0) 11 574 2500
Access 2000, Dean Mellitchey, +27 (0) 11 452 4744
Further reading:
How to specify the right turnstile finish
September 2019, Turnstar Systems , Access Control & Identity Management
Purchasing a turnstile gives you a large amount of flexibility when it comes to choosing the right finish.
Read more...
---
Enhanced biometric technology for mines
September 2019, ZKTeco , Mining (Industry), Access Control & Identity Management
Biometric identification and authentication are currently used at various mines in South Africa and in the SADC region.
Read more...
---
Improving access in mines
October 2019, Astra Fasteners , Mining (Industry), Access Control & Identity Management, Products
The VP1 controller provides full access control and remote monitoring of intelligent locks without having to wire into a network or install, manage and maintain software.
Read more...
---
Invixium and Pyro-Tech partner in South Africa
October 2019 , News, Access Control & Identity Management
Invixium, a manufacturer of IP-based biometric solutions and Pyro-Tech Security Suppliers have announced a new distribution partnership.
Read more...
---
Suprema receives FBI PIV/FAP30 certification
October 2019, Suprema , News, Access Control & Identity Management
Suprema has announced that the company's BioMini Slim 3 has received FBI PIV (Personal Identity Verification) and Mobile ID FAP30 certification.
Read more...
---
Frictionless access with a wave
October 2019, IDEMIA , Access Control & Identity Management, Residential Estate (Industry)
IDEMIA was the Platinum Sponsor for the Residential Estate Security Conference 2019 and set up its MorphoWave Compact frictionless fingerprint biometric scanner at the entrance to the conference.
Read more...
---
Streamlined access and reporting
October 2019, Comb Communications , Access Control & Identity Management, Residential Estate (Industry)
The main focus of the Comb stand was its practical demonstration of the MK II Lite intercom system with third-party integrated products.
Read more...
---
Customised and integrated solutions
October 2019, Suprema , Access Control & Identity Management, Residential Estate (Industry)
iVisit offers both high-end and low-end residential complexes a cost-effective visitor management solution that is fully integrated into Suprema's offerings.
Read more...
---
Access solutions for every estate
October 2019, Impro Technologies , Access Control & Identity Management, Residential Estate (Industry)
Impro's flagship Access Portal solution comprises one of the most user-friendly software solutions on the market.
Read more...
---
Managing staff effectively
September 2019, dormakaba South Africa, iPulse Systems , Integrated Solutions, Access Control & Identity Management
Workforce management solutions allow organisations to track the relationship between productivity and the cost of employment, incorporating issues such as health and safety, T&A, rostering and more.
Read more...
---