printer friendly version
Extinguishing the fire
Access & Identity Management Handbook 2006
Access Control & Identity Management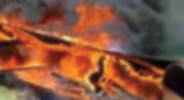 The City of Johannesburg's Emergency Management Services (EMS) recently ­installed a state-of-the-art time and ­attendance (T&A) solution system for all its fire stations.
The history
EMS consists of more than 1500 employees and responds to an enormous amount of fire and medical emergencies each month.
Until recently, no automated time-recording system was in place. A strategic decision was made by EMS, to implement a solution to monitor punctuality.
Deon Spohr, director of operations EMS comments: "The main area that EMS wished to address, was the improvement of time-keeping and punctuality. He adds that the difference between the late arrival of an EMS staff member for a shift and arriving late at a day-to-day office job, makes a huge difference when people's lives and possessions were at risk. EMS can ill-afford to be short-staffed due to tardiness.
"With gaining stricter control of punctuality, we are also able to monitor staff attendance. The lack of existing controls was open to abuse and loss of productivity. We are confident that the system will enable us to determine accurate levels of productivity."
A tender was issued to provide a T&A solution and 12 companies responded and the contract was awarded to Provitech.
Rita van Loggenberg, sales executive for Provitech, says: "Prior to granting the contract, EMS required all the tender invitees to conduct site visits to the relevant fire stations, in order to assess the implementation requirements. Provitech attended the visits in order to scope the positioning of each installation as well as cabling requirements. Ease of access for the technicians was evaluated in order to cause the minimum interruption of the functioning fire stations.
Provitech designs custom-made security solutions and are suppliers, consultants and installers of full electronic turnkey systems.
The solution
Although EMS had an existing communications network installed at all fire stations, it was not viable to use it. Van Loggenberg explains: "There were privacy issues and the existing network was not designed to carry traffic for which it had not been designed. After consulting with Spohr, it was decided to implement a standalone PC-based solution at each fire station.
Due to this, EMS did not require the separation of design of specification. Implementation was scheduled for each individual site; however, planning this was not a problem.
Spohr adds: "EMS's main requirement was for a biometric-based solution which was the best available existing solution.
Provitech considered various options and decided on Sagem's biometric fingerprint readers as they offer the most reliable equipment and the best current technology. T&A software supplied by Access 2000, runs on custom-designed PCs which are designed and configured in-house by Provitech's IT department.
Van Loggenberg comments: "It was necessary to slightly modify the solution to take into account the standalone nature of each installed system, but we are confident that we are able to put EMS back in charge of its employees' time and attendance.
Furthermore, as a pilot project, Provitech custom-designed a CCTV solution that was incorporated into the existing PC hardware, to record activities onto the hard-drive. These CCTV systems are currently installed at eight of the fire stations and more stations will be equipped with these systems in the near future.
Provitech has implemented the biometric system at 28 stations.
A major focus with the implementation has been training. Provitech has provided extensive training sessions both on group and individual levels.
Station Commanders are trained to retrieve and interpret reports from the system.
Spohr concludes: "At this stage it is premature to assess the effectiveness of the system, but we are confident that EMS will soon be in a position to effect substantial improvement with regard to staff productivity. The ability to retrieve reports from the system will enable us to shed some light on the productivity of our employees. We believe that all EMS' requirements have been met by Provitech's solution and are pleased with the outstanding level of service we have received by them. We look forward to working with them in future."
Fact file
Provitech, Rita van Loggenberg, +27 ( 0) 11 472 6012, riet@provitech.co.za
ADI, Billy Langley, +27 (0) 11 574 2500
Access 2000, Dean Mellitchey, +27 (0) 11 452 4744
Further reading:
Facial access control for ministry
Issue 1 2020, ZKTeco , Access Control & Identity Management
The Ministry of Culture in Saudi Arabia has adopted ZKTeco's facial recognition technology and fingerprint biometrics to manage access control into its building.
Read more...
---
New Door Pilot app from dormakaba
Issue 1 2020, dormakaba South Africa , Access Control & Identity Management
With new dormakaba Door Pilot, automated doors can also now be operated on the basis of remote control technologies. The system, comprising the Door Pilot app for smartphones and a Wi-Fi interface for ...
Read more...
---
Identity lifestyle
Issue 1 2020, Suprema , Access Control & Identity Management
Once the technology of the future, biometrics has quietly snuck into our daily lives through smartphones and access controls into our places of work.
Read more...
---
Securing BP's new head office
Issue 1 2020, ISF SFP , Access Control & Identity Management
ISF SFP was awarded the contract to secure the first development phase for Oxford Parks, the new head office for BP South Africa.
Read more...
---
Combining aesthetics and access control
Issue 1 2020, Turnstar Systems , Access Control & Identity Management
Prestigious law firm Bowman Gilfillan recently upgraded its physical security with the addition of four Turnstar Speedgate Express access control lanes.
Read more...
---
Video doorbells from Ring
Issue 1 2020 , Access Control & Identity Management
Ring has a number of video doorbells available in South Africa that run off batteries or power and enable users to answer their doors from anywhere.
Read more...
---
Centurion to unveil new product
Issue 1 2020, Centurion Systems , Access Control & Identity Management
Centurion Systems will be hosting its third Access Automation Expo this year, with dates confirmed for Durban, Johannesburg and Cape Town.
Read more...
---
Looking ahead with mobile access technologies
Access & Identity Management Handbook 2020, Technews Publishing, HID Global, dormakaba South Africa, Salto Systems Africa, Suprema, Gallagher , Access Control & Identity Management, Integrated Solutions
Given the broad use of smartphones around the world and the numerous technologies packed into these devices, it was only a matter of time before the access control industry developed technology that would ...
Read more...
---
Mobile access is more secure than card systems
Access & Identity Management Handbook 2020 , Access Control & Identity Management
The ability to use mobile phones as access credentials is one of the biggest trends in a market that historically has been slow in adopting new technology.
Read more...
---
This is the future. This is what we do.
Access & Identity Management Handbook 2020, ZKTeco , Access Control & Identity Management
ZKTeco has created a unique range of visible light facial recognition products combined with a flexible Android platform.
Read more...
---