printer friendly version
Integration: access control with digital surveillance
November 2006
Access Control & Identity Management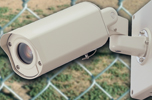 The 'convergence trend' taking place in the security industry brings with it a host of really interesting market developments.
Fuelled by a general awareness of information technology the market is driving product development with expectations in terms of information access and automated system management.
A typical example of this is integrated security systems where the demand is for singular point of information access and control and in particular, rules-based system control and trends analysis. Probably the most common requirement is that of integrated video surveillance, access control and alarm management.
This article looks at some of the special system features that can be achieved by integrating access control with video surveillance. While there are many alarm situations that can be detected and reported by both the video surveillance and access control systems, alarm management and the integration of alarm panels is a subject in its own right.
Consider an integrated system along the lines of that depicted in Figure 1 below. A digital video system, which may be either integrated (PC-based) digital video recorders or video-over-IP encoders and cameras, or even a composite blend of the two architectural types, is connected via LAN to an access control system server.
Figure 1. Integrated digital video surveillance and access control system
The underlying principle is simplicity in architecture, complexity in information exchange. Important aspects to the integration engineering are as follows:
* Each subsystem can independently carry out its basic function, either providing surveillance monitoring and video recording or controlling access to premises.
* Each subsystem can be interrogated, controlled and in particular configured at an applicable user interface.
* An additional server plays host to integrated system software capable of accessing information from the databases in each subsystem and controlling each subsystem, typically via an application programme interface (API).
* The host server also provides a highly interactive user interface, typically with multiple screens.
* Additional client stations can be added for large sites and for providing remote monitoring on alarm escalation by a security manager.
Integration software packages are available in varying degrees of power, lists of integrated brands and subsequent cost. Some higher-end video surveillance and access control system vendors offer integration with selected brands of the other system type, but a market has also emerged for vendors of so-called independent integration software packages. These are often marketed as enterprise management systems with extensive lists of drivers for equipment that can be integrated (and hefty price tags). Even in our simple integration example the host software should ideally be capable of:
* Allowing an operator to monitor, control and evaluate information for both systems from a single, multiscreen console.
* Displaying system resource information relative to a hierarchical site map with icons indicating position and views of cameras, door states and so on.
* Presenting information on events in such a way as to provide easy understanding of occurrences as well as detailed reporting functionality.
* Processing event triggers to allow for a customised response (rules-based engine) in a logical 'if-then' formula.
* Providing a trend analysis capability to graph long-term trends and to isolate and report on unusual activities.
The screen capture of Figure 2 shows a typical example of information presentation. Some of the interesting facilities offered by this integration include:
* Automatic video recording of access events along with access token details and retrieval of historical video based on a search by token number or any other token holder information.
* Generation of alarms due to events such as use of black-listed tokens and forced doors with clear representation of entry point and nearest video camera view on site map.
* Detection of 'tailgating' using video object counting coupled with expectation in token acceptance.
* Trends analysis of entries to determine unusual situations such as excessive overtime, frequent access to areas where employee has no business.
* Tracking of visitors from zone to zone with contiguous video data based on token usage.
* Remote access control by operator based on visual verification of token holder.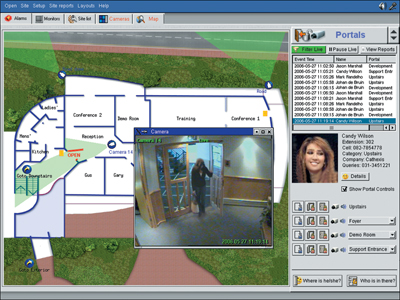 Figure 2. Typical information presentation
These are just some of the more obvious facilities that a well-integrated system can provide - there will be more that can be created on a custom basis. As other systems are integrated, the list of interaction will grow, such as 'open all doors on fire detection system alarming' or 'switch on lights when building accessed after hours' - but that is the subject of a more in-depth look at building management.
Maximising the installation of integrated systems is the domain of the specialist systems integrator with knowledge gleaned from experience.
For more information contact Clive Putman, i to i technologies, +27 (0) 31 562 9535.
Further reading:
HID addresses identification challenges at ID4Africa
August 2019 , News, Access Control & Identity Management, Government and Parastatal (Industry)
Being able to verify people's identities is critical for a nation's growth and prosperity and yet HID says nearly half of all African citizens can't prove who they are to vote, travel freely and receive government benefits and services.
Read more...
---
Came acquires Turkish company Özak
August 2019, CAME BPT South Africa , News, Access Control & Identity Management
Came broadens its market horizons and signals growth and consolidation in the Middle East.
Read more...
---
The benefits of electronic visitor management
August 2019, Powell Tronics , Access Control & Identity Management, Residential Estate (Industry)
Access control is a critical aspect of estate security as it represents the controls put in place to restrict entry (and possibly exit) along the outer boundary of the location.
Read more...
---
Addressing risks by means of access control layout and design
August 2019 , Access Control & Identity Management, Security Services & Risk Management
In order to develop a suitable, practical and appropriate security system for any organisation, it is essential to first develop a master security and life safety plan strategy.
Read more...
---
Secure hands-free access
August 2019, Suprema , Access Control & Identity Management, Residential Estate (Industry)
Suprema's facial biometric terminals bring no-touch access into secure residential estates, high-rise apartments and luxury homes providing fast, easy and intuitive user authentication with the added benefit of hygiene.
Read more...
---
MorphoAccess Sigma Extreme
August 2019, IDEMIA , Products, Access Control & Identity Management
MorphoAccess Sigma Extreme from IDEMIA is a touchscreen device with multiple recognition device interfaces (NFC chip reader, PIN and BioPIN codes, contactless card readers).
Read more...
---
Outdoor access terminals
August 2019, Suprema , Access Control & Identity Management, Residential Estate (Industry), Products
Rugged, dust- and weather-proof access control solutions that provide exceptional durability in extreme conditions is a strong requirement for many residential estates.
Read more...
---
MorphoWave Compact
August 2019, IDEMIA , Products, Access Control & Identity Management
The MorphoWave Compact captures and matches four fingerprints on either the right or left hand in any direction. It is robust to environmental factors such as extreme light or dust.
Read more...
---
MorphoAccess Sigma Lite
August 2019, IDEMIA , Products, Access Control & Identity Management
IDEMIA's MorphoAccess Sigma Lite and Lite + are fingerprint access control terminals, offering time and attendance in and out function keys.
Read more...
---
Eliminating forced gate opening scenarios
August 2019, ET Nice , Home Security, Access Control & Identity Management
When activated by the gate forced open alarm feature, the transmitter transmits a wireless alarm signal up to 750 metres in any direction.
Read more...
---