printer friendly version
RFID - dead, dying or just another option?
Access & Identity Management Handbook 2006
Asset Management, EAS, RFID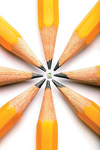 Technology as a whole is a curious thing. It is driven by a need, a need for smaller, faster, smarter products, items that will hopefully make our lives easier or more interesting.
The same people that push so hard for the progression of it are, however, often the same ones that doubt it and question it when it eventually surfaces. One would expect that with the emergence of a new technology all those superseded by it would simply die away, but instead we hold onto them while we test the next best thing just in case we need to fall back on it. Another view could be that the supposed superseded technologies are too far entrenched to ever be replaced.
Either way, the security industry, and in this case the access control industry, is just as susceptible to the actions in question as any other.
If we were to take a quick look back at the progression of the access control market the evidence of this 'technological hesitation' is very evident. In my mind the first real success story in terms of access control technology was magnetic stripe or magstripe.
Magstripe
Diners Club is recognised as using the first credit card for payment at restaurants, this was in 1950. Shortly thereafter, first American Express then MasterCard and Visa joined the revolution, PVC cards emerged as the medium for 'plastic money' and a world-wide industry was born.
In the early 1960s, London Transit Authority was reputed to be the first to have added the magnetic stripe on the back. This added luxury of ease, using automation for capture and modification of information, was quickly accepted in credit card application just a few years later. The fact that it was flawed seemed to offer no resistance, as convenience and acceptability won the day.
How the magnetic-stripe technology became entrenched into credit card application with the availability of real value technology is mystifying.
In 1968 Jurgen Dethloff and Helmut Grotrupp Dethloff realised the limitation magnetic stripe offered in secure transactions, and patented the concept of embedding an integrated circuit into an identification card.
With considerable fraud already taking place on plastic money one would expect their development to have immediately been embraced in banking institutions. This was not to be, and the fact that the system was inherently flawed seemed to offer no resistance to the spread of the outdated technology, as, in spite of its infancy, the embedded Magstripe technology still steamed ahead.
Here we are in 2006, and still the majority of banking cards carry the magstripe and fraud is rife. Even the uninitiated can carry a tiny portable device to copy card information, then produce their own.
How is this possible? Why were the obvious benefits of the new developments not immediately accepted? Was it simply 'resistance to change'? The tragedy of the situation is highlighted in that the 'embedded contact chip' system itself, is now all but obsolete, as in the interim proximity RFID with new low current IC developments herald enormous benefits over that technology.
What causes outdated technology to stay, and new developments to take a back seat - hesitation or entrenchment?
RFID
Next on the radar, radio frequency identification or RFID suffered the growing pains of all new technologies, but more importantly came up against a worthy adversary - magstripe.
It seems that there are a number of theories as to how it was designed and ultimately found its way to the access control industry, but what is certain is that it has grown to be a diverse and wildly successful component of the industry.
Unlike magstripe, the RFID option allowed contactless entry where the tag just had to be brought into the vicinity of the reader to be read. In addition, the ASIC (application specific integrated circuit) or chip inside each tag could be programmed with an encrypted code offering higher security.
Today there is a myriad of RFID tag options, each with its own features and benefits. In the access control context the two most common types are the 125 kHz and 13,56 MHz frequency tags and readers. Each frequency is then further divided into read only or read/write, memory size and manufacturer, under the 13,56 MHz category a customer can choose from a Mifare (Philips), Felica (Sony), iClass (HiD) or EMM cards to name a few, with each having further options available.
All indications are that the popularity of the RFID tag is still growing with many municipalities and transport sectors standardising on them. Ironically it was again the London Transport Authority who, like it did with magstripe, embraced the technology and used Mifare tags for permanent ticket holders on its public transport system.
As it turns out South Africa was on the forefront of the RFID revolution and in 1988 Impro Technologies realised the possibilities that RFID had, and contracted SAMES to develop an ASIC for embedding into a card. By 1990 the company was ready for the flood of orders for its new proximity system with its obvious benefits, as it imagined an immediate acceptance of the technology would happen as news of it spread.
But it did not happen. To unseat magstripe as the 'technology of access control' was a far bigger task than was ever considered, and it was eventually realised that this could never be achieved unless all access control manufacturers bought into the development.
Strangely, 16 years later, with all the benefits of ISO standards, compatibility, significant price reduction of proximity cards and the added security offered, the Magstripe is still one of the leading technologies in the market today.
Biometrics
The new kid on the block, biometrics, is set to become the latest and greatest addition to the access control offering. Or is it? A biometric unit for every application is available, be it indoors, outdoors, finger, eye or earlobe. Here again there is a detailed and interesting development path that has brought these products to the table but it is still too soon to determine what its impact will be on the market as a whole.
Moving forward
The choices that exist with identification options are just the tip of the iceberg. What about communication protocols? Wiegand, RS232, RS485 and TCP/IP?
The need for a particular product to solve a certain portion of the application should not dictate the direction of the entire system. There are so many options available each with its own pros and cons. Surely limiting your choice of different product options could, and in most cases will, limit the effectiveness and ability of the system as a whole?
Choice, it seems, is the driving force behind the need for all these products to exist on a single system and operate in unison, not just on a rudimentary level but where the user can harness the benefits for each product and integrate them seamlessly. What about the next new development? How will it change the face of access control and should you be excluded from using it because you have chosen to go with a particular technology? Already there is evidence of the 'New RFID' tag. HP has developed the Memory Spot. While still very much in the early stages of development, there could be real benefit to being able to integrate it into an existing security system.
With the increasing number of multinationals looking to standardise on their systems and processes the question of choice is a hot topic. One technology or product may suit a particular branch or national office but not the next so why should they all have to conform? The allegedly more basic example of a single site scenario can offer a myriad of choices too. To install biometric devices at each location on a 50-door site has a financial implication while demanding that the accompanying software has the ability to support the demands of such site. Surely it should be possible to choose both a biometric and RFID solution and have them operate on the same platform each satisfying the need for the individual technology?
The reality is that the site can be moulded to conform to the hardware or system used, alternatively a flexible system that can be moulded to the site can be installed.
There are access control systems available that clearly illustrate the benefits of choice - systems that are designed to be that platform, the backbone to the security solution that communicates with the peripherals best suited for each location. In addition, a single logon approach to integration ensures that each category is supported from tag enrolment to reporting. System flexibility is further enhanced by the number of third-party vendor products that are supported and can operate simultaneously on the same system.
The integration list can even include other core security industries such as CCTV, intrusion and fire suppression. One platform, one logon, complete control. Choice.
For more information contact Barry East, Impro Technologies, +27 (0) 31 700 1511, barrye@impro.net, www.impro.net
Credit(s)
Further reading:
Scanning for gold
Issue 8 2020, Saflec , Asset Management, EAS, RFID, Products
The metal detection market is such that customers looking for a specific point solution are becoming a rarity and the primary desire is for a solution.
Read more...
---
First Distribution to distribute Impro in Africa
Issue 9 2020, Impro Technologies , News
Impro Technologies is one of the latest products to be distributed by First Distribution's Digital Security and IoT division.
Read more...
---
Circular economy offers cost savings
Issue 7 2020 , Asset Management, EAS, RFID
Circular economy initiatives help businesses keep technology assets in use for longer, extracting the maximum value from those electronics while in use.
Read more...
---
IoT is transforming the mobility space
Issue 7 2020 , Asset Management, EAS, RFID
Technology is no longer a grudge purchase, but an indispensable part of modern business, especially in the mobility and transport sector.
Read more...
---
Adapting the supply chain to the new normal
Issue 8 2020 , Asset Management, EAS, RFID
The supply chain, particularly in the Fast-Moving Consumer Goods (FMCG) industry and especially in South Africa's main or informal market, needs to make use of mobile technologies.
Read more...
---
Impro integrates with Suprema
Issue 7 2020, Impro Technologies , News
Impro Technologies integrates its access control software with Suprema biometric products.
Read more...
---
Pinnsec and Impro sign distribution agreement
Issue 7 2020, Pinnsec, Impro Technologies , News
Pinnsec has announced the signing of an agreement with Impro Technologies to distribute Impro products and services in South Africa.
Read more...
---
Reduce fleet challenges with video telematics
Issue 7 2020 , Asset Management, EAS, RFID
Using a video telematics system can take your fleet into a new domain of safety, efficiency, productivity and cost cutting.
Read more...
---
Argility showcases SkyData IoT Platform
Issue 6 2020 , Asset Management, EAS, RFID
SkyData, a device agnostic IoT cloud platform, is transforming asset and resource monitoring and management.
Read more...
---
IoT security seal
Issue 4 2020 , Asset Management, EAS, RFID
With the current lockdown and ports operating at reduced capacity, the need for automation has been taken to a new level.
Read more...
---