printer friendly version
The move to digital - rich rewards for diamond mine
September 2006
CCTV, Surveillance & Remote Monitoring
An investment of over R20-million in high-tech surveillance technology in the past three years is showing significant payoffs for alluvial diamond miner, Trans Hex Group.
In addition to providing security and preventing loss, the surveillance systems are used to improve operational efficiencies.
"Using 24 hour manned control rooms on our mining operations we now have an early warning system at very remote mining sites that enables us to control and manage production stoppages," says Stan Turketti, group manager: security, at Trans Hex.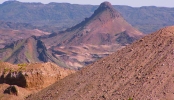 "We are able to manage production trends and take preemptive rather than reactive measures. This is in addition to security functions which have substantially reduced losses particularly in our high-risk mines."
The Trans Hex Group is involved in the exploration, mining and marketing of high quality alluvial diamonds from both land and marine operations. Its operations include Baken mine on the lower Orange River, Saxendrift and Niewejaarskraal in the middle Orange, and Etruscan mine near Ventersdorp. It also has marine operations at Port Nolloth and off the Namibian coast, operating two deep-sea mining vessels.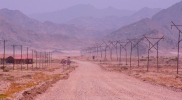 Trans Hex's expansion with five joint mining operations into Angola is also proving highly successful with the Luarica operation producing 95 000 carats in its first full year of production.
The surveillance systems have all been designed, installed and maintained by digital technology risk and efficiency service provider, Intervid. Its core competencies include digital visual management, biometric capabilities and access control expertise.
Intervid has extensive experience in mining as well as industrial, financial, gaming, retail, parking, environmental and airport industries. It services more than 600 customers in 20 countries and is a wholly-owned subsidiary of the listed VenFin group.
Says strategic account manager, Ian Downie, "There have been massive advances in video surveillance systems in recent years. Sophisticated control systems and software have vastly added to the functionality of these systems which are capable of controlling X-ray machines, access, time and attendance, biometrics, perimeter patrolling, and people and object counting.
Object counting enables the company to count objects and people in two directions using sophisticated and configurable algorithms. The motion tracking software provides effective automatic surveillance and response. A number of response triggers can be set including recording, alarm and switching a relay. Dome cameras can also be set to track and follow the object or person.
CommandWatch is a digital central monitoring suite that inter-operates with the digital surveillance system (DSS) range of products. It offers central monitoring with full call management for a multiple operator environment. It is applicable to all central monitoring applications from simple intra-site control rooms to sophisticated alarm monitoring services for thousands of clients.
The software enables systems to be connected using TCP/IP, over LAN/WAN on Ethernet, Token Ring or PSTN, as well as ISDN. This peer-to-peer communication enables remote operation, remote diagnostics, alarm dialup, and technical alarms.
At the heart of the control system is the DSS Virtual Viewer, a powerful Windows-based program, enabling operators to easily control and manage a large surveillance network, even where the installation consists of hundreds of cameras spanning many remote units in many locations.
The Virtual Viewer displays locations comprising combinations of both video and audio sources connected on a network. Operators can select cameras and microphones from the remote site using simple drag-and-drop functions. Up to 16 cameras can be viewed on one screen.
A camera review can be initiated with a few clicks on a live camera display, to show a full history of image sequence recordings for that camera on a particular database. The content displays in a playable timeline, with functions for fast-forward, fast backward, and searching that enables quick location of recordings. A powerful SQL database stores, manages and controls the stored video and audio data.
According to Downie, the remoteness of the sites and harsh desert environment in which the systems operate provide considerable maintenance and logistical challenges. "Sand, sun and vibrations from mining operations all take their toll on cameras. Because of this we have a number of Intervid support staff who are based on site."
"This is a unique installation for South Africa. It links remote sites hundreds of kilometres apart with vast volumes of video and data information coming from each mine to a centralised control room environment.
"Several years of constant delivery on projects and maintenance have resulted in a fruitful relationship with fantastic results, proving that people drive technology rather than the reverse," concludes Downie.
For more information contact Ian Downie, Intervid, +27 (0) 21 880 5000, ian.downie@itoitechnologies.com
Further reading:
Unintended consequences of ­technology
June 2019, Leaderware , CCTV, Surveillance & Remote Monitoring, Integrated Solutions
The development of general AI capabilities has seen an accompanying concern among some of the key players in the IT space as well as academics internationally.
Read more...
---
A platform to the future
June 2019, Genetec, Cathexis Technologies, Milestone Systems, Gijima Electronic and Security Systems (GESS) , Integrated Solutions, CCTV, Surveillance & Remote Monitoring, IT infrastructure
With AI, IoT and cloud changing the security technology landscape, will your security management platform be able to adapt to new demands?
Read more...
---
Foresight means secure offices
June 2019, Bosch Building Technologies , Commercial (Industry), CCTV, Surveillance & Remote Monitoring, Access Control & Identity Management
If you're responsible for a medium or large-sized office, it's more important than ever that you have access to a means of ensuring people's safety, managing risks and fraud, and protecting property.
Read more...
---
Axis 7th generation ARTPEC chip
June 2019, Axis Communications SA , Editor's Choice, CCTV, Surveillance & Remote Monitoring, Cyber Security
Axis has launched its 7th generation ARTPEC chip, optimised for network video, to improve all the signature Axis technologies created to address difficult light conditions.
Read more...
---
Hyper-converged simplicity
June 2019 , IT infrastructure, CCTV, Surveillance & Remote Monitoring
Hyper-converged infrastructure combines all of the data centre's critical components, such as storage, networking, compute, backup and more into pre-packaged units.
Read more...
---
Enhancing perimeter security with video
June 2019, Pelco by Schneider Electric , CCTV, Surveillance & Remote Monitoring, Perimeter Security, Alarms & Intruder Detection
Securing perimeters, whether they surround an airport, seaport, or an oil and gas facility, require a layered approach.
Read more...
---
Proactive forensic intelligence
June 2019, Secutel Technologies , CCTV, Surveillance & Remote Monitoring, Integrated Solutions
Through its Safe City projects, AxxonSoft is assisting authorities in identifying unsolicited behaviour and potential human threats in public spaces.
Read more...
---
Tailoring surveillance to the customer
June 2019, Pelco by Schneider Electric , CCTV, Surveillance & Remote Monitoring
Pelco's custom surveillance solutions can be used to adapt to avoid obstructions or conform to unique architectural features by modifying mounts on cameras.
Read more...
---
From hype to viable assistance
June 2019, Dallmeier Electronic Southern Africa , CCTV, Surveillance & Remote Monitoring
Dallmeier has published four practical statements about video technology and artificial intelligence to assist users in differentiating reality from research.
Read more...
---
Protecting education campuses with AI
June 2019, Hikvision South Africa , CCTV, Surveillance & Remote Monitoring, Integrated Solutions, Education (Industry)
School security must also be designed in layers, or concentric circles of protection, starting at the school's perimeter and working inward.
Read more...
---