printer friendly version
The move to digital - rich rewards for diamond mine
CCTV Handbook 2006
CCTV, Surveillance & Remote Monitoring
An investment of over R20-million in high-tech surveillance technology in the past three years is showing significant payoffs for alluvial diamond miner, Trans Hex Group.
In addition to providing security and preventing loss, the surveillance systems are used to improve operational efficiencies.
"Using 24 hour manned control rooms on our mining operations we now have an early warning system at very remote mining sites that enables us to control and manage production stoppages," says Stan Turketti, group manager: security, at Trans Hex.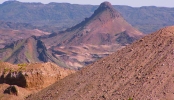 "We are able to manage production trends and take preemptive rather than reactive measures. This is in addition to security functions which have substantially reduced losses particularly in our high-risk mines."
The Trans Hex Group is involved in the exploration, mining and marketing of high quality alluvial diamonds from both land and marine operations. Its operations include Baken mine on the lower Orange River, Saxendrift and Niewejaarskraal in the middle Orange, and Etruscan mine near Ventersdorp. It also has marine operations at Port Nolloth and off the Namibian coast, operating two deep-sea mining vessels.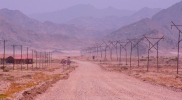 Trans Hex's expansion with five joint mining operations into Angola is also proving highly successful with the Luarica operation producing 95 000 carats in its first full year of production.
The surveillance systems have all been designed, installed and maintained by digital technology risk and efficiency service provider, Intervid. Its core competencies include digital visual management, biometric capabilities and access control expertise.
Intervid has extensive experience in mining as well as industrial, financial, gaming, retail, parking, environmental and airport industries. It services more than 600 customers in 20 countries and is a wholly-owned subsidiary of the listed VenFin group.
Says strategic account manager, Ian Downie, "There have been massive advances in video surveillance systems in recent years. Sophisticated control systems and software have vastly added to the functionality of these systems which are capable of controlling X-ray machines, access, time and attendance, biometrics, perimeter patrolling, and people and object counting.
Object counting enables the company to count objects and people in two directions using sophisticated and configurable algorithms. The motion tracking software provides effective automatic surveillance and response. A number of response triggers can be set including recording, alarm and switching a relay. Dome cameras can also be set to track and follow the object or person.
CommandWatch is a digital central monitoring suite that inter-operates with the digital surveillance system (DSS) range of products. It offers central monitoring with full call management for a multiple operator environment. It is applicable to all central monitoring applications from simple intra-site control rooms to sophisticated alarm monitoring services for thousands of clients.
The software enables systems to be connected using TCP/IP, over LAN/WAN on Ethernet, Token Ring or PSTN, as well as ISDN. This peer-to-peer communication enables remote operation, remote diagnostics, alarm dialup, and technical alarms.
At the heart of the control system is the DSS Virtual Viewer, a powerful Windows-based program, enabling operators to easily control and manage a large surveillance network, even where the installation consists of hundreds of cameras spanning many remote units in many locations.
The Virtual Viewer displays locations comprising combinations of both video and audio sources connected on a network. Operators can select cameras and microphones from the remote site using simple drag-and-drop functions. Up to 16 cameras can be viewed on one screen.
A camera review can be initiated with a few clicks on a live camera display, to show a full history of image sequence recordings for that camera on a particular database. The content displays in a playable timeline, with functions for fast-forward, fast backward, and searching that enables quick location of recordings. A powerful SQL database stores, manages and controls the stored video and audio data.
According to Downie, the remoteness of the sites and harsh desert environment in which the systems operate provide considerable maintenance and logistical challenges. "Sand, sun and vibrations from mining operations all take their toll on cameras. Because of this we have a number of Intervid support staff who are based on site."
"This is a unique installation for South Africa. It links remote sites hundreds of kilometres apart with vast volumes of video and data information coming from each mine to a centralised control room environment.
"Several years of constant delivery on projects and maintenance have resulted in a fruitful relationship with fantastic results, proving that people drive technology rather than the reverse," concludes Downie.
For more information contact Ian Downie, Intervid, +27 (0) 21 880 5000, ian.downie@itoitechnologies.com
Further reading:
Drones and cybersecurity?
October 2019 , CCTV, Surveillance & Remote Monitoring
Hacker drones can eavesdrop electronically on conversations, can perform network attacks, or can create fake wireless access points.
Read more...
---
Body-worn cameras transforming security
October 2019 , CCTV, Surveillance & Remote Monitoring, Security Services & Risk Management
Police Service Northern Ireland now has over 7 000 officers using 2 500 cameras covering approximately 173 000 incidents each year.
Read more...
---
Camera Selection Guide 2019
CCTV Handbook 2019 , CCTV, Surveillance & Remote Monitoring
The Camera Selection Guide 2019 includes a range of IP, analogue, thermal and speciality cameras aimed at a broad range of surveillance functions.
Read more...
---
Intelligent analytics and the brains to match
September 2019, Bosch Building Technologies , CCTV, Surveillance & Remote Monitoring, Integrated Solutions
What if the brains behind our security cameras could be trained to improve their cognitive ability to pay attention, learn, and problem-solve according to specific rules and situations?
Read more...
---
AI-powered autonomous Drone-in-a-Box
September 2019 , CCTV, Surveillance & Remote Monitoring, Integrated Solutions
Organisations in the mining, energy and industrial, oil and gas, ports and terminals sectors can optimise security and business operations, whilst reducing risks and operational costs
Read more...
---
Cybersecurity for video surveillance systems
September 2019, Mobotix , Cyber Security, CCTV, Surveillance & Remote Monitoring
Video surveillance systems are increasingly accessible over any IP network, which has led to the rise of potential cyberattack.
Read more...
---
What are the cybersecurity issues in video surveillance?
November 2019, Axis Communications SA , Editor's Choice, CCTV, Surveillance & Remote Monitoring, Cyber Security
he importance of the data captured by surveillance cameras – and what can be done with it – has led to a new breed of cybercriminals, looking for insights to steal and sell.
Read more...
---
The safe city and its need for interoperability
November 2019 , Integrated Solutions, CCTV, Surveillance & Remote Monitoring
Interoperability continues to present one of the greatest challenges, particularly with video management systems, video recording devices and cameras.
Read more...
---
A platform approach to safer and smarter cities
November 2019, Milestone Systems , CCTV, Surveillance & Remote Monitoring
Selecting the right platform to manage the vast data collected from smart and safe cities is critical to the ultimate success of the project.
Read more...
---
Creating safe cities with smart technology
November 2019, Secutel Technologies , CCTV, Surveillance & Remote Monitoring
In a digital age, where resilience and responsiveness are paramount to fighting crime and creating a safer world, CCTV systems are becoming part of every city's infrastructure.
Read more...
---