printer friendly version
Getting the best from CCTV: what every installer - and customer - should know
August 2005
CCTV, Surveillance & Remote Monitoring
CCTV is one of the fastest growing sectors of the South African security industry, with numerous distribution companies, large and small, sourcing products from local and international suppliers. These distribution companies supply the installers of CCTV, who in turn provide the customer or end-user interface.
When an installer selects a CCTV system or components thereof, his product knowledge and product selection is key to the performance of the installed system. It is at this primary stage, product selection, that the installer's relationship with his supplier plays such an important role in the success of the final system installation. Part of his discussion with his supplier will revolve around a few essential factors. It is worthwhile recapping on some of the more important factors:
1. The customer's functional specification is the key to the entire project. It is imperative that the supplier is thoroughly briefed by the installer and clearly understands what the customer hopes to achieve from his CCTV system.
Will he be happy with a general surveillance of his premises from an elevated position in black and white format? Or, does he want detailed pictures of every visitor in sufficiently good picture quality that the recorded image can be used for evidential purposes? Does he want pictures of cars entering and exiting his premises or does he want to record the number plate as well? Does he understand the trade-off between aesthetics and functionality? Has the available light been measured? Is there a requirement for more or different lighting?
There are a host of questions and possibilities that the experienced installer will discuss in detail with his customer before venturing to draft an initial design.
2. Once the functional specification is understood and the customer understands what he will be recording and, equally importantly, what he will be missing, the designer (either the installer or a supplier working hand-in-hand with the installer) will now start selecting the right cameras and lenses for each separate camera position.
In some extreme cases there can be as many as 16 different camera/lens combinations for a 16-camera installation. Installers should ensure the end-user understands why some cameras (with a built-in lens) will cost him less than R1000 and why others without a lens can cost him many times that. Customers should also be briefed on the performance criteria attached to each class of camera, and particularly on the limitations of the less expensive options. If necessary, the installer should refer the customer back to his own original functional specification when justifying the higher-priced and higher performing unit.
3. Once the camera/lens specification is determined and decided, the installer needs to specify the recording medium. Contrary to popular belief, there is no such thing as an all-purpose recorder. Just like cameras, DVRs range hugely in price from less than R20 000 to nearly R500 000.
Again, the performance of each differs vastly and the customer must understand what he is getting. Many a high quality camera installation is ruined by the quality of the recording device. Live view of pictures, directly from the camera to the monitor, often bears no resemblance whatsoever to the recorded image. The current hype about recording rates (from a total frame rate of 25 frames per second to 400 frames per second) is also often misrepresented and poorly understood.
It must be stressed that, as an industry, we are primarily concerned with the recording of history. Hundreds of hours of recorded nonsense is of little use if the actual incident that we want to record and preserve for evidential purposes is overwritten before we can extract it.
The quality of the recorded image and the clarity and the frame rate requirement for incidents must be explained and properly understood by customers. The cost of archiving, the methods of incident recovery and preservation must also be clearly explained.
4. The brief explanation above attempts to convey the two opposite sides of a CCTV system - the capturing of the images by the cameras/lenses and the recording of these images. In between there lies a further key component, the backbone or transmission medium.
Now, whether that backbone is copper core cable (co-axial or network) or a fibre network or the telephone system or satellite transmission for remote sites, it is essential that the quality of the backbone matches the quality of the rest of the system. This is often where the hidden shortcuts are taken.
Suppliers, in their design, and installers during installation, need to ensure that the absolute minimum amount of picture degradation takes place between the camera and the recorder. Many times the shortest cable route is not the best cable route. The best cable route will avoid fluorescent lighting, power cabling or any other potential source of interference with the video transmission.
There are few instances where it is unnecessary to protect the cabling in a conduit. As a general rule of thumb, 'when in doubt, use conduit'.
Furthermore, the high lying regions of South Africa are notorious for lightning strikes. Few people understand the devastating effects of a power surge. We often hear the complaint that the storm was nowhere near the affected premises. The effect of a lightning strike travels in concentric circles searching for routes to earth via conductive mediums for many kilometres.
The absence of surge protection can create many headaches for the installer and the customer alike. There are also the long-term effects of surge damage - sometimes the full effects of the damage are only apparent months after the initial strike. Often the difference in the cost of the installation will be found in these hidden areas.
This article has attempted to highlight some of the key issues that an installer and his customer should take into consideration when designing and selecting a CCTV system. It makes no pretence at being definitive or complete, for that the installer and customer might want to consider enrolling on a 'CCTV for Professionals' training course as offered by Reditron.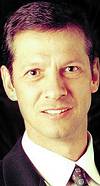 Ettiene Swanepoel
Ettiene Swanepoel is the technical director at Reditron; he can be contacted on 011 887 1546.
Credit(s)
Further reading:
Unintended consequences of ­technology
June 2019, Leaderware , CCTV, Surveillance & Remote Monitoring, Integrated Solutions
The development of general AI capabilities has seen an accompanying concern among some of the key players in the IT space as well as academics internationally.
Read more...
---
A platform to the future
June 2019, Genetec, Cathexis Technologies, Milestone Systems, Gijima Electronic and Security Systems (GESS) , Integrated Solutions, CCTV, Surveillance & Remote Monitoring, IT infrastructure
With AI, IoT and cloud changing the security technology landscape, will your security management platform be able to adapt to new demands?
Read more...
---
Foresight means secure offices
June 2019, Bosch Building Technologies , Commercial (Industry), CCTV, Surveillance & Remote Monitoring, Access Control & Identity Management
If you're responsible for a medium or large-sized office, it's more important than ever that you have access to a means of ensuring people's safety, managing risks and fraud, and protecting property.
Read more...
---
Axis 7th generation ARTPEC chip
June 2019, Axis Communications SA , Editor's Choice, CCTV, Surveillance & Remote Monitoring, Cyber Security
Axis has launched its 7th generation ARTPEC chip, optimised for network video, to improve all the signature Axis technologies created to address difficult light conditions.
Read more...
---
Hyper-converged simplicity
June 2019 , IT infrastructure, CCTV, Surveillance & Remote Monitoring
Hyper-converged infrastructure combines all of the data centre's critical components, such as storage, networking, compute, backup and more into pre-packaged units.
Read more...
---
Enhancing perimeter security with video
June 2019, Pelco by Schneider Electric , CCTV, Surveillance & Remote Monitoring, Perimeter Security, Alarms & Intruder Detection
Securing perimeters, whether they surround an airport, seaport, or an oil and gas facility, require a layered approach.
Read more...
---
Proactive forensic intelligence
June 2019, Secutel Technologies , CCTV, Surveillance & Remote Monitoring, Integrated Solutions
Through its Safe City projects, AxxonSoft is assisting authorities in identifying unsolicited behaviour and potential human threats in public spaces.
Read more...
---
Tailoring surveillance to the customer
June 2019, Pelco by Schneider Electric , CCTV, Surveillance & Remote Monitoring
Pelco's custom surveillance solutions can be used to adapt to avoid obstructions or conform to unique architectural features by modifying mounts on cameras.
Read more...
---
From hype to viable assistance
June 2019, Dallmeier Electronic Southern Africa , CCTV, Surveillance & Remote Monitoring
Dallmeier has published four practical statements about video technology and artificial intelligence to assist users in differentiating reality from research.
Read more...
---
Protecting education campuses with AI
June 2019, Hikvision South Africa , CCTV, Surveillance & Remote Monitoring, Integrated Solutions, Education (Industry)
School security must also be designed in layers, or concentric circles of protection, starting at the school's perimeter and working inward.
Read more...
---