printer friendly version
Putting the digital CCTV age into perspective
CCTV Handbook 2005
CCTV, Surveillance & Remote Monitoring
The early 1990s was a period of huge development in the area of CCTV. For the first time, large companies in South Africa engaged seriously in implementing CCTV systems.
In a world that had only recently become involved in CCTV in a major way, South Africa led the implementation of huge-scale CCTV systems in industrial settings. To some extent, this had been pre-empted by the casino operations with the Carousel Casino being the largest CCTV operation in the southern hemisphere at one point. However, leading companies in a variety of sectors created expectations, pressure on service providers and ultimately systems to provide solutions that had previously only been speculated about.
After the initial heady rush into CCTV, things seemed to have begun to stabilise at the start of the 2000s. Distributors, installers and users got to know what worked and there was a move to tried and trusted methods as people gained increased experience with different sites and operations. That was until the advent of the digital wave and the gradual move to affordability of DVR in the last couple of years. Suddenly, with digital recording systems, networked CCTV and digital cameras, it seems that the technology has been revolutionised again.
This is true, but only in parts of the system. Indeed, many digital recording systems were put in as direct replacements for the previous analog equipment and those sites have continued to operate in pretty much the same manner. For all intents and purposes, the design principles of CCTV systems remain the same with the key aspect of providing a properly integrated system that will cater to the client's requirements.
The main technical challenges over the next few years will be to find ways that make sure that digital components interact with each other, interact with the analog components which continue to be used, and that operations are in a position to take advantage of the unique advantages that digital is able to offer.
At this stage, it is critical not to lose sight of the essential requirements of working CCTV systems. It is easy to jump in with the aim of producing a high technology state-of-the-art technical system. However, we need to ensure that we produce systems that deliver on client requirements, are usable, and deliver required results.
Recent research in the UK indicates that using this new technology does not guarantee results. Indeed, the research gave anyone involved in CCTV a serious wake-up call. Quoting from the recent UK Home Office report in a recent article, I noted "CCTV is a powerful tool that society is only just beginning to understand. It looks simple to use, but it is not" (page 121). Organisations that rush into CCTV and think that the system will do the work often reflect this perspective. CCTV is an incredibly powerful tool that needs to be carefully managed and integrated into a security management strategy in order to realise its potential. How it is implemented, and how people are equipped to deal with it, makes the real difference.
In line with the need to focus on delivery, we have taken five previous articles published in Hi-Tech Security Solutions in the past few years that are as relevant now as they were then. They focus on different aspects of the CCTV installation and operational process but all provided guidance based on experience internationally in the CCTV area.
The concept of operational requirements was initiated by Jim Aldridge at the Police and Scientific Development Branch (PSDB) at the UK Home Office to focus the large number of CCTV schemes coming on-stream in the UK. Many of these previously had no clear purpose and were implemented on a haphazard basis driven by the views of different individuals in the scheme. The whole point of operational requirements is to define the problem you want to solve and then develop a system to do this. The concept of developing solutions around the problems you want to solve is still reflected in many of the articles I write. The article on 'CCTV operational requirements and incident behaviour' provides some insight into this - the original report (still used as a key document in the UK) is available online at the Home Office website. Herman Walsh of De Beers was the person who first introduced me to the concept of CCTV tiers and can probably take the credit for introducing them more widely. Since then I have heard many definitions of what functions are supposed to be covered at what levels in CCTV. The second article 'Surveillance strategy - surveillance functions and levels' indicates some perspectives of what can be covered by CCTV and where these functions can be allocated. Operations have the discretion to cover all or some of these, and to position them at different tiers based on their operations, but at least the document provides a basis to see how the functions can be looked at.
Two trends strike me with ergonomics - the first is that some people do not seem to learn from the lessons of other sites where ergonomics has been shown to be critical in assessments, the second is that often the lessons learnt are implemented in the wrong way. The article on 'Common ergonomic errors in CCTV control room design' highlights some of the things that can go wrong based on my personal experience with different operations. Once the CCTV system has been obtained, the question is how effective one can be at surveillance. The article on 'Surveillance-friendly environments' covers some of the issues that can make or break the effectiveness of CCTV. Finally, in line with the advent of digital, an article on some 'Practical perspectives in evaluating digital surveillance systems' is provided. These are general points and do not provide a set of specifications. However, the points raised were based on a real-life scenario that I found particularly useful and all credit goes to the operation responsible for it.
Much of the content in these articles has been based on observation of what happens at actual sites. I have had the opportunities to gather the experience of many people and feed it back to others and I see that as one of the best ways of enhancing standards in the industry. There are many previous articles I have not covered relating to selection of people, surveillance and body language training, and the increasing role of intelligence information and technology. People in particular are the enabling force of CCTV and getting the right ones with the key skills from operator to management level will make all the difference. In this sense, CCTV is like any other activity - get the basics right and the rest will flow from there. As indicated in the comments about the UK experiences, getting the basics right is often more difficult than we think.
Dr Craig Donald is an industrial psychologist and specialist in human factors in security and CCTV. He is the co-developer of the Surveillance and Monitoring Assessment Exercise (SAMAE) for the selection and placement of CCTV operators and presenter of the CCTV Surveillance Skills training course.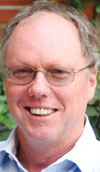 Dr Craig Donald can be contacted at Leaderware on 011 787 7811 or craig.donald@leaderware.com
Credit(s)
Further reading:
Drones and cybersecurity?
October 2019 , CCTV, Surveillance & Remote Monitoring
Hacker drones can eavesdrop electronically on conversations, can perform network attacks, or can create fake wireless access points.
Read more...
---
Body-worn cameras transforming security
October 2019 , CCTV, Surveillance & Remote Monitoring, Security Services & Risk Management
Police Service Northern Ireland now has over 7 000 officers using 2 500 cameras covering approximately 173 000 incidents each year.
Read more...
---
Camera Selection Guide 2019
CCTV Handbook 2019 , CCTV, Surveillance & Remote Monitoring
The Camera Selection Guide 2019 includes a range of IP, analogue, thermal and speciality cameras aimed at a broad range of surveillance functions.
Read more...
---
Intelligent analytics and the brains to match
September 2019, Bosch Building Technologies , CCTV, Surveillance & Remote Monitoring, Integrated Solutions
What if the brains behind our security cameras could be trained to improve their cognitive ability to pay attention, learn, and problem-solve according to specific rules and situations?
Read more...
---
AI-powered autonomous Drone-in-a-Box
September 2019 , CCTV, Surveillance & Remote Monitoring, Integrated Solutions
Organisations in the mining, energy and industrial, oil and gas, ports and terminals sectors can optimise security and business operations, whilst reducing risks and operational costs
Read more...
---
Cybersecurity for video surveillance systems
September 2019, Mobotix , Cyber Security, CCTV, Surveillance & Remote Monitoring
Video surveillance systems are increasingly accessible over any IP network, which has led to the rise of potential cyberattack.
Read more...
---
What are the cybersecurity issues in video surveillance?
November 2019, Axis Communications SA , Editor's Choice, CCTV, Surveillance & Remote Monitoring, Cyber Security
he importance of the data captured by surveillance cameras – and what can be done with it – has led to a new breed of cybercriminals, looking for insights to steal and sell.
Read more...
---
The safe city and its need for interoperability
November 2019 , Integrated Solutions, CCTV, Surveillance & Remote Monitoring
Interoperability continues to present one of the greatest challenges, particularly with video management systems, video recording devices and cameras.
Read more...
---
Big data operational and management requirements
November 2019, Leaderware , Editor's Choice
Big data offers huge advantages in enhancing or augmenting data, giving it added meaning and context, creating a broader perspective in which to view things, and adding to the value of data.
Read more...
---
A platform approach to safer and smarter cities
November 2019, Milestone Systems , CCTV, Surveillance & Remote Monitoring
Selecting the right platform to manage the vast data collected from smart and safe cities is critical to the ultimate success of the project.
Read more...
---