printer friendly version
SA must be ready for a new threat
July 2003
News
As I write this, most front pages of the local newspapers are filled up with the story of an extortion campaign targeting Pick 'n Pay.
At the time of going to press, the supermarket group had withdrawn all products that might contain poison at stores nationwide and had markedly stepped up security and surveillance measures at all stores. This included installing more cameras at store entrances and conducting searches of customers' parcels.
Personally, I think that the supermarket group should be applauded for the manner in which it has handled the blackmail campaign for two reasons ie: by going public, it has dealt a hefty blow to the extortionist/s plan to force the company to stay silent and pay up and, it has also shown that the lives of its customers are more important than that of its profit margins. However, assuming the guilty party is caught, will this be the end of the first known case of consumer terrorism in South Africa?
The experts believe it will not and fear that this could be the beginning of a new phenomenon. Speaking to www.iol.co.za, Dr Mark Welman, director of the Centre for Crime Prevention at Rhodes University, South Africa is vulnerable and not adequately prepared for extortion attempts on corporations or threats of poisoned products.
This type of thing has happened in Europe and the United States before. The most notable incident took place in 1982 when seven people in the Chicago area died of cyanide poisoning between 29 September and 1 October, after taking extra-strength Tylenol pain killer capsules. No one was charged with the murders, but James Lewis was convicted of trying to extort $1 million from Johnson & Johnson. Johnson & Johnson immediately alerted consumers not to consume any type of Tylenol product. They recalled about 310 million bottles of Tylenol with a sales value of more than $100 million. Of course, there is also the issue of a brand name being seriously damaged by such an act as well as the loss of millions of rands because contaminated products have to be destroyed.
Welman predicts that consumer terrorism is something that will start occurring more frequently here. "South Africa is not prepared for this. We are still in the infant stage of understanding risk management," he explained. I agree.
We at Hi-Tech Security Solutions have always stressed the need for companies to adopt and implement an effective risk management strategy - one that protects the company, its profits and its people. Now that the King II Report has recommended that risk management policies be implemented at board level and in light of this new threat that is upon us, let us hope that companies give serious thought to their security and risk management policies.
It must also be said that a security solution cannot simply comprise a surveillance operation and the presence of security personnel. Rather, a holistic approach - that includes a carefully thought out security policy, the use of technology and well-trained staff - is required to ensure business continuity.
Focus on surveillance
Included in this issue is a special cut-out of CCTV terms and definitions which should be a handy resource for those in the surveillance industry.
Finally, great news for all those in the surveillance industry. Technews, publisher of Hi-Tech Security Solutions and The International Security Education Council (ISEC) will be hosting a conference on 'Defining International CCTV Best Practice' on 7-8 September 2003.
Speakers will include US CCTV guru, Charlie Pierce, who has been to South Africa previously, internationally renowned Mike Tennent of Tavcom Training in the UK, who has conducted training worldwide, and local representative of ISEC and Hi-Tech Security Solutions' consulting editor, Craig Donald.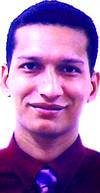 Gerard Peter - Editor
Further reading:
Online fleet management system
Issue 1 2020 , News
Fleet Domain's online Fleet Management Information System is reducing operating costs and improving safety for South African logistics firms.
Read more...
---
Digital insurance bundle for assets and devices
Issue 1 2020 , News
My CyberCare is a specialist provider of personal, and SMME online cyber insurance, cyber detection and cyber monitoring solutions for both local and global consumption.
Read more...
---
IDEMIA to supply Morocco's national electronic ID cards
Issue 1 2020, IDEMIA , News
IDEMIA will supply Morocco with national electronic ID cards and introduce a secured digital identity online services platform.
Read more...
---
Rockwell Automation to acquire Avnet
Issue 1 2020, Rockwell Automation , News
Rockwell Automation announced it has signed an agreement to acquire privately held Avnet Data Security, an Israeli-based cybersecurity provider with over 20 years' experience providing cybersecurity services.
Read more...
---
Do we really want simplicity?
Issue 1 2020, Technews Publishing , News
Everything today has to be simple, easy and fast. Even access to your bank account has to fit these adjectives and banks spend significant time and money trying to ensure their web and mobile interfaces ...
Read more...
---
Longse Distribution to become LD Africa
Issue 1 2020, LD Africa , News
Brendon Whelan, sales manager for Longse Distribution, announced that the company officially changed its name to LD Africa as of 20 January 2020.
Read more...
---
Three expos in one
Issue 1 2020 , News
Looking ahead to 2020 Vision: combined Securex South Africa, A-OSH EXPO and Facilities Management Expo 2020 promises to be even bigger and better.
Read more...
---
Security events you can't miss in 2020
Issue 1 2020, Technews Publishing , News
Hi-Tech Security Solutions will host a number of focused events in 2020 to highlight the latest in security technology and the operational benefits they deliver.
Read more...
---
David Shapiro to chair ESDA
Issue 1 2020, ESDA (Electronic Security Distributors Association , News
The Electronic Security Distributors' Association (ESDA), established in 1989, has elected David Shapiro as its chairperson for 2020.
Read more...
---
Dimension Data debuts fifth business
Issue 1 2020 , News
Dimension Data has launched its fifth business in the MEA region, Dimension Data Security, aimed at helping organisations in the region address the challenges of today's rapidly evolving threat landscape.
Read more...
---