printer friendly version
Editor's comment
May 2003
News
Welcome to the first issue of SafeGuard, a quarterly supplement that places emphasis on security and risk management services.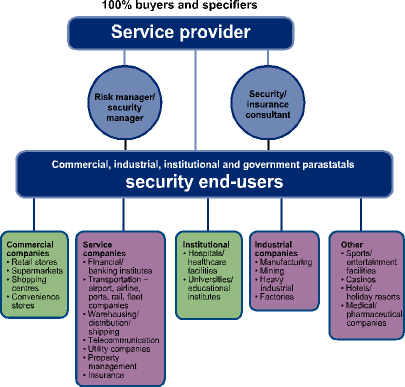 Well targeted circulation: SafeGuard will be a sophisticated read with a circulation aimed at decision makers in the security and risk management industries
Published by Paradigma Publishing - publishers of the award winning Hi-Tech Security Solutions, Network Times and eSecure titles - SafeGuard is a valuable read for those tasked with protecting people, property and profitability. Key areas of interest include security guarding services, combating white-collar crime and workplace fraud, pre-employment testing, forensic auditing, due diligence reports, corporate espionage, counterintelligence strategies and investigation services. SafeGuard will be a sophisticated read with a circulation aimed at the decision makers of corporate companies and government parastatals including financial managers, risk managers, CIOs and CEOs.
In this issue, we analyse the King II Report's take on risk management. The Report gives official consideration to the importance of risk management, and makes its compulsory for companies and organisations to implement effective risk management strategies. Effective risk management, as recommended by the Report, will ultimately lead to greater prevention of fraud and mismanagement and to higher organisational stability and sustainability.
We also take an in-depth look at corporate counterintelligence. Written by consulting editor, Steve Whitehead, the purpose of this article is to provide a brief understanding of what counterintelligence is, its role in the corporate environment and how it supports management to protect business secrets and intellectual property.
Finally, the average company today is a complex enterprise engulfed by rapid technological change and fierce global competition. You have to assess exposure to risk on an ever-changing landscape and then adopt the best possible risk management strategy to:
* Safeguard the company's assets and investments, including its employees and clients.
* Support business objectives and sustainability; and
* Support business sustainability under normal as well as under adverse operation conditions.
As a vehicle for the security and risk management services industries, I trust that you will find SafeGuard to be a valuable and educational read that will aid your company with the process of attaining international best business practices through sound corporate governance.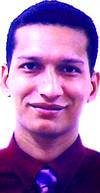 Gerard Peter, Editor
Further reading:
SABRIC annual crime stats 2019
Issue 5 2020 , News
SABRIC, the South African Banking Risk Information Centre, has released its annual crime stats for 2019
Read more...
---
From the editor's desk: We're back!
Issue 5 2020, Technews Publishing , News
Welcome to the fifth issue of 2020. If years were people, 2020 would have been hung, drawn and quartered...
Read more...
---
XtraVision moves to new premises
Issue 5 2020, XtraVision , News
Hot on the heels of the company changing hands, XtraVision, a distributor of electronic security and fire solutions in Africa and South America, has relocated.
Read more...
---
20 years of innovation in security and biometrics
Issue 5 2020, Suprema , News
Founded in 2000, Suprema has built a sales network in over 140 countries and has over 1 billion users.
Read more...
---
Fidelity ADT and Vumacam join forces
Issue 5 2020, Fidelity ADT , News
Fidelity-ADT recently partnered with Vumacam to roll out a surveillance network of cameras across a number of southern suburbs in Johannesburg.
Read more...
---
Dahua launches ECO Partner Programme
Issue 5 2020, Dahua Technology South Africa , News
Dahua Technology has launched its new technology partner programme, the Dahua ECO Partner Programme.
Read more...
---
Suprema unveils Suprema G-SDK
Issue 5 2020, Suprema , News
Suprema's latest software development kit (SDK), Suprema G-SDK, allows Suprema devices to be seamlessly integrated with third-party software.
Read more...
---
New smart alarm solution with video verification
Issue 5 2020 , News
IDS has released the 806, a new 8-zone alarm solution based on 20 years of experience and over 1,5 million IDS805 installations.
Read more...
---
From the editor's desk: Sustaining security and sanity
Residential Estate Security Handbook 2020, Technews Publishing , News
Sustainability is a critical component of almost anything in these days of a tanking economy, boosted by COVID-19, which is given further emphasis by the economy being further hammered by the 'cure' for ...
Read more...
---
Gallagher launches Command Centre v8.30
Issue 5 2020 , News
Gallagher's v8.30 release improves operator efficiency with enhancements to Command Centre Mobile and integrated third-party systems, and further supports health and safety obligations.
Read more...
---