printer friendly version
Master planning gives security issues more muscle
May 2003
News
To win precious budget money, security managers should present department goals in a language understood by top management.
So says Hamid Kaber, a senior engineer with Systech Group in Virginia, United States. "As a security manager, you know that you must compete for company funding. If your projects are perceived as high priority and necessary, they will be funded; if not, you may receive only a small portion of what you requested."
But how does one win this fight? In an article for Security Management online ( www.securitymanagement.com) Kaber explains that one way is to give your arguments muscle through master planning. This technique presents security's goals, objectives, and desired outcomes in a language readily understood by top management. If you learn to speak their language and present your needs in terms of their 'big picture,' your recommendations are more likely to remain in the ring through the final round of funding. "The master plan must support the objectives of the organisation. If your departmental plan demonstrates an understanding of where your company is going, you are more likely to gain support for your program. That understanding should be conveyed in the form of a multiyear budget and implementation schedule. Funding plans for large projects can be spread over several fiscal years to accommodate budget restraints. Without a master plan, you may have to request funding every year."
Life cycle analysis
Kaber correctly points out that for any given project, it is not enough to present a list of equipment and the cost. One must also perform a 'life cycle analysis' that includes such factors as maintenance, manpower, training, upgrades, and eventual system replacement. These factors combined represent the true cost of system ownership. This analysis will not only help the security manager with his own budget projections, but it will also earn him the respect and cooperation of the company's financial managers.
"To ensure that your master plan is built on solid assumptions that can withstand internal scrutiny, you should conduct a thorough requirements analysis," Kaber adds. "This analysis examines the trends that are likely to affect future operations of the organisation, such as theft, terrorism, and strikes. The next step is to look at the security implications of current or anticipated changes in company operations. Finally, you need to review the security needs of different user groups, such as accounting and IT. Their input will also ensure their support later on when you need it.
"Finally, you must examine the condition of existing security systems and their vulnerabilities and the legal implications of increasing security or maintaining the status quo. For example, installing cameras that are not regularly monitored can actually increase company liability. While technical information may be important to your department, only the organisational impact should be presented to management. They care about the benefits to the company if the system is installed and how those benefits stack up against the cost. If, for example, you are requesting funding for new digital video recorders, a technical feature might be the ability of a recorder to be motion activated; the benefit to the organisation would be the savings that would accrue if the company avoids using staff time for the routine review of past events. Where security improvements can be used to enhance non-security objectives, such as customer service, that organisational benefit should also be highlighted in your presentation."
Kaber's comments also stress the need for effective organisational communication. Personal experiences have revealed that semantic noise and the lack of communication is often the cause of discord in the office environment. In conclusion, I leave with you Kaber's final comment:
Security may be one of the most important components of a company's plan, but no one will know this unless you communicate security's master plan to them, in their own language. Master planning will not only help you sell your program to upper management, it will earn you their respect, which has far more value in the long term. In the process, it will help you build a better security department.
Till next month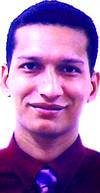 Gerard Peter - Editor
Further reading:
SABRIC annual crime stats 2019
Issue 5 2020 , News
SABRIC, the South African Banking Risk Information Centre, has released its annual crime stats for 2019
Read more...
---
From the editor's desk: We're back!
Issue 5 2020, Technews Publishing , News
Welcome to the fifth issue of 2020. If years were people, 2020 would have been hung, drawn and quartered...
Read more...
---
XtraVision moves to new premises
Issue 5 2020, XtraVision , News
Hot on the heels of the company changing hands, XtraVision, a distributor of electronic security and fire solutions in Africa and South America, has relocated.
Read more...
---
20 years of innovation in security and biometrics
Issue 5 2020, Suprema , News
Founded in 2000, Suprema has built a sales network in over 140 countries and has over 1 billion users.
Read more...
---
Fidelity ADT and Vumacam join forces
Issue 5 2020, Fidelity ADT , News
Fidelity-ADT recently partnered with Vumacam to roll out a surveillance network of cameras across a number of southern suburbs in Johannesburg.
Read more...
---
Dahua launches ECO Partner Programme
Issue 5 2020, Dahua Technology South Africa , News
Dahua Technology has launched its new technology partner programme, the Dahua ECO Partner Programme.
Read more...
---
Suprema unveils Suprema G-SDK
Issue 5 2020, Suprema , News
Suprema's latest software development kit (SDK), Suprema G-SDK, allows Suprema devices to be seamlessly integrated with third-party software.
Read more...
---
New smart alarm solution with video verification
Issue 5 2020 , News
IDS has released the 806, a new 8-zone alarm solution based on 20 years of experience and over 1,5 million IDS805 installations.
Read more...
---
From the editor's desk: Sustaining security and sanity
Residential Estate Security Handbook 2020, Technews Publishing , News
Sustainability is a critical component of almost anything in these days of a tanking economy, boosted by COVID-19, which is given further emphasis by the economy being further hammered by the 'cure' for ...
Read more...
---
Gallagher launches Command Centre v8.30
Issue 5 2020 , News
Gallagher's v8.30 release improves operator efficiency with enhancements to Command Centre Mobile and integrated third-party systems, and further supports health and safety obligations.
Read more...
---