printer friendly version
Letter to the editor
December 2002
News & Events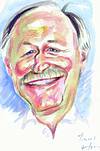 Sir
Consolidation was a breeding ground for crisis
The Competition Board should have given more serious consideration to the possible outcomes involved before allowing the South African security market to consolidate from a number of independent operators, into what is now effectively only a few large players.
These larger operators are pushing the smaller operators right out of the ballpark - and even putting them out of business - by giving away systems 'free of charge' and pressurising suppliers to sell their products at unfeasible margins. There is little or no training or support attached to these deals.
We are sure this dramatic bulldozing effect by foreign investment would not have been the intention of the Competition Board at the time. Acquisitions within our industry have often been justified by weighing up customer density against manpower requirements in certain areas to provide a return on investment. In financial terms this may be so, but it has also led to deterioration in response times in general.
Enter the vendors who sold out their monitored alarm/armed response companies some time ago. Their non-compete clauses are expiring and many of them are planning to re-enter the market as soon as they can.
They do of course have all the intellectual property needed to set up shop in their respective areas and may indeed win back a meaningful part of their previous clients - these clients will only be too happy to have that good old-fashioned personal service back on their doorsteps again. They are tired of being just a number!
Honeywell-TeqTrader has been monitoring this resurgence and we have aligned ourselves to initiatives which will ensure these vendors start growing into meaningful, quality independent operators all over again - just in time to balance the scales of the security industry back to normality.
Frank Fowles
Honeywell-TeqTrader
011 805 1201
Do you agree with the writer?
Have your say by sending your comments in the form of a letter to the editor to gerard@technews.co.za
Further reading:
Helping South African university students and staff to stay safe
News & Events
Buzzer is a free mobile app that allows users to quickly and easily report incidents of crime, violence, or harassment to campus security and other relevant authorities.
Read more...
---
Tech developments lead hologram growth in 2024
News & Events Security Services & Risk Management
Micro-lenses, micro-mirrors and plasmonics are among the rapidly-emerging optical devices that have evolved on the back of holographic and diffractive technologies, and are seen as part of the natural evolution of optical science by R&D teams.
Read more...
---
Trellix detects collaboration by cybercriminals and nation states
News & Events Information Security
Trellix has released The CyberThreat Report: November 2023 from its Advanced Research Centre, highlighting new programming languages in malware development, adoption of malicious GenAI, and acceleration of geopolitical threat activity.
Read more...
---
People are craving connection
News & Events
As 2023 nears its close, global security manufacturer Gallagher Security is sharing key observations from some of the year's biggest industry events, chief among them the rising importance of community building these events facilitate.
Read more...
---
ePSiRA online system
PSiRA (Private Security Ind. Regulatory Authority) News & Events
[Sponsored] As part of the digitisation of the security industry, the Private Security Industry Regulatory Authority (PSiRA) introduced the ePSiRA online system, which allows clients to transact online.
Read more...
---
New generation of cyber-focused controllers
Gallagher News & Events Access Control & Identity Management Products & Solutions
The C7000 gives users an opportunity to leverage their hardware and firmware to build a platform designed to catapult their organisation into the future, with cybersecurity baked in from inception.
Read more...
---
New T&A terminal features revolutionary AI technology
Suprema News & Events Access Control & Identity Management AI & Data Analytics
Suprema has launched BioStation 2a, the world's first deep learning-based fingerprint recognition solution, providing powerful access control features and an improved ability to extract templates from low-quality fingerprints.
Read more...
---
South African Cyber Risk Survey 2023
News & Events
Aon South Africa has released its 2023 Cyber Risk Survey for South Africa, providing insights on current trends in cyber risk governance practices being deployed by South African companies in various market segments.
Read more...
---
Africa Online Safety Fund announces grant winners
News & Events Information Security
The Africa Online Safety Fund (AOSF) has announced the winners of this year's grants; among them are five organisations operating in South Africa to educate people about online risks.
Read more...
---
From the editor's desk: Convergence is real
Technews Publishing News & Events
      SMART Security Solutions has been talking about convergence for a long time; in other words, the intersection and even integration between the physical and information security worlds. Before writing ...
Read more...
---