printer friendly version
Emphasising security's strategic value in business
October 2002
News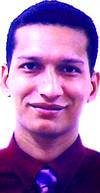 Security is not a separate entity. Rather, in order for any security programme to succeed, it should form part of a company's holistic business plan. For the most part, this can only be achieved if those charged with the task of implementing security policies have the support of their colleagues in other areas of business such as the finance manager or the IT consultant.
However, often a security manager may go about the wrong way in trying to get his peers or employers to understand security policies. As author and security consultant Carl Roper points out: "The problem is that as security professionals, we have failed in many instances to properly educate senior management about the fundamentals of security. We tell them about the threats, what must be done to counter them, and how much it will cost. We do not sell them on the broader benefits of security nor explain to them how security can help the bottom line."
According to Roper in order to get security's message across, security managers need to address three points: knowledge base, including technical terms; management style; and inattention. Below is a synopsis of the key factors that he believes are essential for the security manager to get the support he needs from senior management:
Understanding: Security managers often mistakenly assume that executives are already well versed in the fundamentals of security. That false premise can create communication problems. Since a project's approval may hinge on the decision makers' understanding of a principle such as risk management, managers should not presume prior knowledge of the concept. For example, risk management may have one meaning from an IT perspective, another from an accounting perspective, and yet another from a security perspective.
The security manager should, therefore, offer brief incisive overviews of the principles on which a project is based. These can be introduced with phrases such as "As many of you may already know..." to avoid the impression that the security manager is talking down to the executives. The overview ensures that everyone will have at least a basic level of knowledge on which to base the funding decision.
Senior managers may also be unfamiliar with technical terms. Undefined terminology is an obvious impediment to communication. Some managers may think that making a presentation that is technical will cause decision makers to simply approve the project. That outcome is unlikely, however. A presentation laden with indecipherable terms is more likely to cause annoyance and frustration as executives are forced to ask repeatedly for explanations. And in some cases, decision makers will just 'fill in the blanks,' guessing at the meaning without asking, which is bound to result in misinterpretations. And when these misinterpretations lead to failures later, it is not the executive who will take the blame.
Operational approach: Every manager has his or her own style. The security manager who fails to craft a presentation to fit the decision maker's operational approach can doom a project proposal. The security manager must also recognise the concerns of other departmental managers - the focus on getting the job done. If the perception is that security is becoming a roadblock to the business objectives, it must be overcome. The security manager can do so by stressing how an effective security program supports the business goals. In addition, when making a specific project proposal, the security manager should relate it to specific corporate objectives that are viewed as vitally important, emphasising how the one benefits the other using as many specifics as possible.
Listening: Keeping executives' attention focused on security also entails listening. Only by listening to and understanding management's broader concerns can the security manager make sure that the security program fully addresses these concerns. In so doing, the security manager brings senior management to security's side and helps these executives to understand the entire process and their role in it.
Only by educating top management about security's role can the security manager obtain full support for the security program. And that objective can be achieved only when the security professional has learned to communicate effectively with senior management.
Till next month
Gerard Peter - Editor
Further reading:
Prevention-first approach to cybersecurity
News Cyber Security
Check Point CEO, Gil Shwed, highlights the increasing importance of artificial intelligence in defending evolving networks and protecting against cyber threats at annual CPX 360 customer and partner event.
Read more...
---
Three new portable power stations to ease load shedding
News Security Services & Risk Management Products
EcoFlow has launched three portable power stations that provide sufficient power for consumers wherever they are; the DELTA 2 and RIVER 2 Series are feature-filled power solutions to the volatile electricity supply.
Read more...
---
UJ and Schneider Electric launch 4IR Experience Room
News
Schneider Electric and the University of Johannesburg (UJ) Faculty of Engineering and Built Environment (FEBE) have officially unveiled the 4IR Experience Room, a first for UJ and situated at the university's Auckland Park Campus.
Read more...
---
SafeCity Guarding rolls out across 14 suburbs in Johannesburg
News Security Services & Risk Management
In a major drive to provide communities across Johannesburg with additional safety, Vumacam, in partnership with Fidelity ADT and other security providers across the region, rolled out the innovative SafeCity Guarding initiative in 14 suburbs.
Read more...
---
Providing an interactive branding platform
Securex South Africa News Conferences & Events
Now in its 30th year of providing security technology and services providers with a platform for increasing their brand exposure, Securex South Africa will be held at the Gallagher Convention Centre in Midrand, from the 6th to 8th June 2023.
Read more...
---
ALX sponsored learning programmes for 2023
Training & Education News
With a mission to harness Africa's abundant human capital by developing two million ethical and entrepreneurial young leaders from the continent by 2030, ALX has launched four fully sponsored (at no cost) tech programmes for 2023.
Read more...
---
LockBit ransomware gang most apt to leak stolen victim data
News
Trellix has released The Threat Report: February 2023 from its Advanced Research Centre, combining telemetry collected from the world's largest network of endpoint protection installs and its complete XDR product line with data gathered from open- and closed-source intelligence reports.
Read more...
---
Schneider Electric is looking for your bold idea
News
Schneider Electric has launched this year's Schneider Go Green, an annual competition that invites university students from across the globe to share their ideas for innovations that can help make the world cleaner, more inclusive, and more sustainable.
Read more...
---
Keeping students, staff and communities safe
Vumacam News CCTV, Surveillance & Remote Monitoring Security Services & Risk Management
South African schools are facing increasing security challenges, making effective surveillance systems more important than ever. To address this issue, Vumacam is offering advanced security solutions with security partners, aimed at keeping students, staff, and the community safe.
Read more...
---
Arcules and IMMIX announce integration
News CCTV, Surveillance & Remote Monitoring Products
Arcules has announced that its integration with Immix Central Station and Guard Force is available. The integration provides Central Station and Guard Force users a way to manage, verify, and respond to security events, while using Arcules-managed video feeds.
Read more...
---