printer friendly version
DVR catches burglars on video
December 2002
Surveillance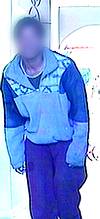 The EagleDVR digital video recording CCTV system recently made the headlines in newspapers after burglars were caught on video on two separate occasions by a person using the EagleDVR system. Two burglars broke into his house unaware that they were being recorded on a covert miniature closed circuit video camera linked to his PC.
The Sunday Argus wrote: "He said he had only one camera active as the system was not yet fully operational. But he planned to install two more cameras inside and two outside with a microphone strategically placed so that if he was burgled again he could pick up additional information such as names. He said the system would allow him to log on from another computer at work where he would be able to view what was happening at home." To read the full story go to www.eagledvr.co.za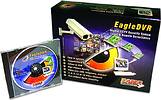 About the EagleDVR
The EagleDVR system provides a complete digital surveillance solution with remote capabilities. The product operates on Windows98, NT4 and 2000.
The EagleDVR is available as a board level product or as a dedicated Intel Pentium-based system. One can choose from single, 4, 8, 12 or 16 channel versions. The system allows for the monitoring of surveillance cameras from a remote location.
For more information contact Nathan Bearman, Eagle Technology, 021 423 4943.
Credit(s)
Further reading:
Safer roads to a sustainable future
Dahua Technology South Africa Surveillance
With the ever-increasing number of vehicles on the road, it is imperative to constantly improve the quality of transportation monitoring and traffic management in urban and rural areas.
Read more...
---
From damage management to false alarm prevention
Dallmeier Electronic Southern Africa Transport (Industry) Surveillance Logistics (Industry)
Video surveillance is undergoing an exciting evolution; today's IP-based solutions can be fully integrated into digital systems. With the increasing integration of artificial intelligence (AI); logistics, in particular, can make processes more transparent and exploit previously untapped potential.
Read more...
---
New generation of cyber-focused controllers
Gallagher News & Events Access Control & Identity Management Products & Solutions
The C7000 gives users an opportunity to leverage their hardware and firmware to build a platform designed to catapult their organisation into the future, with cybersecurity baked in from inception.
Read more...
---
Marshall Security partners with Blacklight to introduce Reconeyez to KZN
News & Events Surveillance Power Management
Marshal Security has joined forces with Blacklight Group to launch Reconeyez, a cutting-edge battery-powered surveillance platform with mesh network capability, in the KwaZulu-Natal market.
Read more...
---
Professional mobile video management in your pocket
Dallmeier Electronic Southern Africa Surveillance
With the SeMSy Mobile Client for its Domera and Panomera cameras, Dallmeier is now launching a solution that combines the functional and security requirements of professional organisations with the user-friendliness and simplicity of consumer apps.
Read more...
---
Leveraging AI to boost security in SA
AI & Data Analytics Surveillance
By shifting data analysis and processing to the edge of a company's network, decision-makers can ensure their remote offices can access real-time computing across multiple locations, supporting informed business decisions.
Read more...
---
Safeguard surveillance devices from cyberattacks
Axis Communications SA Surveillance Information Security
Cybersecurity concerns extend through the organisation and out among its stakeholders and supply chains. It also covers video surveillance, which is critical to any organisation's physical security and asset protection strategy.
Read more...
---
Ring announces second generation indoor camera
Smart Home Automation Surveillance Residential Estate (Industry)
Introducing a removable manual privacy cover, Ring's latest indoor camera provides customers with increased privacy, control and peace of mind when it comes to home security.
Read more...
---
Body-worn evidence
Technews Publishing Forbatt SA Betatrac Telematic Solutions Secutel Technologies Surveillance Residential Estate (Industry) Products & Solutions
Body-worn cameras are no longer just a good idea or a luxury item; in fact, they are gaining popularity and finding use in various situations, one of these being in residential estates.
Read more...
---
The benefits of centralised management
Gallagher Integrated Solutions Products & Solutions
Integrating multiple services within one central operating platform allows for fast, effective responses to any security event; it also enables operators to efficiently manage other estate operations from one platform.
Read more...
---