printer friendly version
Security integration with other facility management and other disciplines
June 2012
CCTV, Surveillance & Remote Monitoring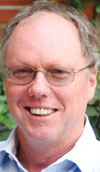 Security is often seen as an overhead to most businesses and a reluctant purchase or cost centre. However, security increasingly has the potential to contribute in various ways to organisational functioning and management outside of its traditional role.
For some years, security and safety have been related as the monitoring function integral to CCTV control rooms and provides the basis for monitoring safety violations and hazardous conditions. This can affect anything from a factory where personal accidents can lead to major labour and cost implications, to retail sites where the welfare of customers and staff can be protected.
Similarly, CCTV has been used to monitor production or operational situations in a variety of settings to warn of blockages, spills and breakdowns. While care must be taken not to dilute security functions, especially during hours or conditions of high risk, many sites transfer things like switchboards to a security control room after hours.
Opportunities for assisting in facilities and infrastructure management are also increasingly becoming feasible. Security has a presence on the ground that few other departments can rival. Further, with the increasing electronic nature of security systems, the chances for using electronic cues from other facility and management structures is becoming increasing viable, as these types of systems become electronic and IP based.
I recently saw an example of a site where security was providing extensive information on site maintenance issues by security officers during night hours. These could involve anything from failure of lights, violations of tenant practices, garbage collection issues among others that kept the site management comprehensively informed of issues that needed to be addressed.
Some major security control systems have their roots in building management. Now, the increasing electronic monitoring of facilities offer new cost savings as well as opportunities for integration. For instance, a move to intelligent and green lighting practices where lights in parking areas come on when movement is detected can mean that electronic signals are triggered by this process. By interfacing these to a security system, the control room as well as security on the ground could recognise conditions where members of the public needed to be protected or, criminal movement at night is made more clearly visible.
Electronic tagging of goods or materials may provide cues for CCTV review when such goods are taken out of demarcated areas. Loading processes that are monitored and where weighing during loading can identify inconsistencies or anomalies that need to be reviewed on CCTV camera. Reporting on such events using some kind of electronic occurrence book can also provide for a more sophisticated management of such concerns relating to patterns, trends and highlighting organisational areas of concern.
There is clearly going to be an increasing potential for security systems to interface with other electronic systems at different sites. At the same time, there is a need to differentiate what people are good at and responsible for. For example, expecting security officers to handle situations they have had no training for and do not bear ultimate responsibility for complicates response actions. The identification of a problem is different from resolution of a problem, and legal requirements may stipulate professional or management responsibility for areas that cannot just be dumped in the laps of security managers and staff. However, this integration trend has definite potential for more cost effective provision of security services, along with a value added contribution that may well make executive management more amenable to security costs.
Dr Craig Donald is a human factors specialist in security and CCTV. He is a director of Leaderware which provides instruments for the selection of CCTV operators, X-ray screeners and other security personnel in major operations around the world. He also runs CCTV Surveillance Skills and Body Language, and Advanced Surveillance Body Language courses for CCTV operators, supervisors and managers internationally, and consults on CCTV management. He can be contacted on +27 (0)11 787 7811 or craig.donald@leaderware.com
Credit(s)
Further reading:
Reinventing network camera security
Issue 1 2020, Axis Communications SA , CCTV, Surveillance & Remote Monitoring
Now in its seventh generation and celebrating its 20th anniversary, the Axis ARTPEC chip was launched in 1999 designed to optimise network video.
Read more...
---
Cloud-based fleet and driver management
Issue 1 2020, Graphic Image Technologies , CCTV, Surveillance & Remote Monitoring
Graphic Image Technologies (GIT) has announced the availability of a cloud-based dashcam designed to improve on-the-road behaviour and assist in improving fleet management.
Read more...
---
CCTV surveillance needs are critical in defining types of camera deployment
Issue 1 2020, Leaderware , Editor's Choice
Cameras by themselves do not reduce crime; they need to be implemented as part of a considered strategy of crime prevention and detection.
Read more...
---
Cathexis specialises in integration
Issue 1 2020, Cathexis Technologies , CCTV, Surveillance & Remote Monitoring
The integration of multiple systems is intrinsic and essential to the goal of creating an effective and efficient operational environment.
Read more...
---
Do wireless networks meet modern surveillance demands?
Issue 1 2020, Duxbury Networking, RADWIN , CCTV, Surveillance & Remote Monitoring
It is predicted that video will account for 15,1 zettabytes (1 zettabyte = 1 trillion gigabytes) of data annually, which is more than any other IoT application.
Read more...
---
Traffic doesn't have to be this way
Issue 1 2020, Dahua Technology South Africa, Axis Communications SA , CCTV, Surveillance & Remote Monitoring
More effective traffic management is something that would save us all a lot of frustration and wasted time, and it's one of the areas where AI and big data can have a significant impact.
Read more...
---
Dahua launches Hunter Series
Issue 1 2020, Dahua Technology South Africa , CCTV, Surveillance & Remote Monitoring
Dahua launches a new dual-PTZ camera that enables flexible and multi-scene panoramic monitoring.
Read more...
---
8 MP fisheye camera
Issue 1 2020, Dallmeier Electronic Southern Africa , CCTV, Surveillance & Remote Monitoring
Dallmeier's new 8 MP fisheye camera combines AI-supported object classification and H.265 in a compact design.
Read more...
---
Using ANPR to enhance security
Issue 1 2020, Duxbury Networking , CCTV, Surveillance & Remote Monitoring
Deep learning and AI-based algorithms enable ANPR cameras and their associated software to detect and recognise number plates with an extremely high level of accuracy.
Read more...
---
AI supercharges surveillance
Issue 1 2020 , CCTV, Surveillance & Remote Monitoring
The ability to analyse live video through AI techniques means that untapped footage from existing, passive cameras can be used to identify patterns, trends and anomalies.
Read more...
---