printer friendly version
CCTV as an independent arbitrator
October 2011
CCTV, Surveillance & Remote Monitoring
An article in the Mail and Guardian online by Katherine Child at the end of October raises the issues of journalists and photographers being under fire from demonstrators in the streets, but also being subject at other times to difficulties in dealing with police. The article highlights the vulnerabilities of journalists who are quite literally often in the line of fire from both sides.
Yet during the protests, much of the area must have been in constant surveillance by both city and private CCTV operations, but there seemed to be little attention focused towards the cameras. Perhaps because many of the protestors were unaware of the cameras, or quite simply did not care if they were being viewed. Perhaps in the heat of the moment many of the police were equally unaware of being viewed by cameras located above them.
While CCTV is often used as a crime prevention measure, another side of it is often overlooked. It is, in fact, a highly relevant independent arbitrator of what has happened and responsibilities of those involved.
Like any video or even still photo footage, CCTV has the potential to be manipulated in use by selectively showing only certain scenes or being targeted only towards certain people. However, during the protests, CCTV is perfectly placed to view all sides of a story, literally from beginning to end.
In the casinos, for example, CCTV is seen as a way of protecting employees as well as catching those committing crime. Where employees are subjected to abuse or harassment by clients or members of the public, or where a particular call or action is in dispute on a gaming table, employees can always resort to saying "we can get surveillance to look at the camera views and tell us what happened".
It is not just casinos where this is useful. Wherever employees, security personnel, or police are involved in interacting with the public, the opportunity to go to an 'unbiased arbitrator' showing the actual events can be an important part of avoiding the consequences of false accusations.
Equally, where officials have been at fault, CCTV provides material to hold them accountable and demonstrate a record of their behaviour. This can only assist to improve the conduct of response personnel, whether in private or public protection roles. One of the most important functions in CCTV incident handling is to monitor the process of the suspect being apprehended and what happens from there. It stops potential false accusations of excessive violence, response initiated aggression and accusations of planting false evidence. In this sense, it not only contributes to the increased chance of getting a conviction, it also serves to protect as well as to audit and improve the standards of performance for officials.
Viewing remotely serves to protect operators somewhat from the direct influence of having rocks thrown at them, or being accosted by police or security in getting the story. Perhaps the lack of a public profile assists operators, whereas journalists are in the open for all to see and their subsequent words or images are splashed all over the media. Nevertheless it is still important to protect operators from an unnecessary public profile for their own security, and to prevent the same kind of intimidation that journalists face, but which may occur out of the public eye.
It is advisable to have some kind of procedure built into the CCTV viewing process during incidents to ensure that one can view the conduct of all parties and serve in an arbitrator function should it be necessary. If operating to a laid down procedure, operators can be seen in more of an auditing role and can't have their motives and personal interests questioned.
We often forget that CCTV is not just about catching people, it is also about protecting people. Ensuring accountability to standards of behaviour and ensuring the following of standard procedures is a part of this protection.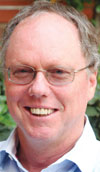 Dr Craig Donald is a human factors specialist in security and CCTV. He is a director of Leaderware which provides instruments for the selection of CCTV operators, X-ray screeners and other security personnel in major operations around the world. He also runs CCTV Surveillance Skills and Body Language, and Advanced Surveillance Body Language courses for CCTV operators, supervisors and managers internationally, and consults on CCTV management. He can be contacted on +27 (0)11 787 7811 or craig.donald@leaderware.com
Credit(s)
Further reading:
Turkish university installs IDIS surveillance
CCTV, Surveillance & Remote Monitoring Products
IDIS video streamlines complex surveillance systems for learning institution, upgrading a 350-camera system with 24/7 control room monitoring to transform security for Social Sciences University of Ankara (ASBU).
Read more...
---
Brighter, greener, and smarter
Dahua Technology South Africa Products CCTV, Surveillance & Remote Monitoring
Dahua Technology released its new Dahua CH II Series Indoor Fine Pixel Pitch LED display, providing visual clarity and promoting energy efficiency and sustainability.
Read more...
---
Smart water management
Axis Communications SA CCTV, Surveillance & Remote Monitoring Integrated Solutions
South Africa is currently facing a water crisis, with scarcity and inefficient water management posing significant challenges to sustainable, consistent access to water. Smart technology and powerful partnerships may offer a proactive solution to SA's water crisis.
Read more...
---
Helping retailers optimise monitoring and security
Guardian Eye Retail (Industry) CCTV, Surveillance & Remote Monitoring
From a smart retail perspective, it is crucial to understand that monitoring stock and other assets through camera surveillance and a variety of Internet of Things (IoT) sensors stretches further than the stores themselves.
Read more...
---
Empowering Istanbul's public transportation
Dahua Technology South Africa CCTV, Surveillance & Remote Monitoring Integrated Solutions
Dahua's intelligent transportation solution, using technologies like DSM and AI-based passenger flow counting, has facilitated an intelligent system upgrade for nearly 6 400 minibuses and electric buses in Istanbul.
Read more...
---
Smart manufacturing redefined
Hikvision South Africa CCTV, Surveillance & Remote Monitoring Industrial (Industry)
AI and intuitive visualisation technology allows managers to monitor manufacturing sites, production, and operational processes, and to respond in real time in the event of an issue – helping to drive efficiency and productivity.
Read more...
---
AI is getting smarter, and critical infrastructure is set to benefit
Axis Communications SA CCTV, Surveillance & Remote Monitoring
With technology advancing at an astonishing pace, AI has emerged as a defining trend in today's business arena. Enterprises across all sectors are prioritising this technology, embracing its transformative potential to drive change and growth.
Read more...
---
Collaboration delivers integrated and holistic security
Guardian Eye CCTV, Surveillance & Remote Monitoring News Integrated Solutions
Guardian Eye and Lytehouse have partnered to integrate their speciality solutions and provide a holistic security offering that overcomes the fragmentation of security systems and services.
Read more...
---
Manage security systems remotely
Hikvision South Africa CCTV, Surveillance & Remote Monitoring IT infrastructure Products
Hikvision launched a new generation of smart managed switches that, in conjunction with the Hik-Partner Pro mobile app, enable installers to remotely deploy and configure security systems with comprehensive operation and maintenance capabilities.
Read more...
---
Synology enhances functions for advanced surveillance integration
Technews Publishing CCTV, Surveillance & Remote Monitoring IT infrastructure Products
With the capability to function as both an API client and server, Surveillance Station offers a versatile platform for integration, whether it's embedding video streams into other platforms or overlaying external data onto recorded video.
Read more...
---