printer friendly version
CCTV and information in dealing with syndicate crime
September 2011
CCTV, Surveillance & Remote Monitoring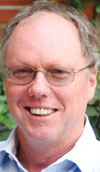 The growth of crime in South Africa and abroad is seeing an increasing phenomenon of the professionalisation of crime. Rather than people taking advantage of opportunities if they arise, syndicate groups are creating the conditions to commit crime.
They are continually probing for weaknesses, sharing information, creating opportunities, exploiting weaknesses, and systematically stealing from companies and individuals. This is leading to the continual compromising of infrastructure (electricity, trains), draining of resources from companies, negative images of organisations or locations (eg, airport baggage/tourist destinations), and personal loss (outside banks, at ATMs, homes, in our cars on the road). Syndicates are in just about every industry where there is some kind of value, they have the potential to influence people in government, and they attempt to compromise the police and judicial systems.
Syndicates do not have to be made up of large criminal groups, they can vary from a couple of people to thousands. The key criteria are organised criminals, acting in a planned manner, and specialising in a particular sector. Even a couple of people working together and repeatedly committing similar and planned crimes in a particular fashion becomes a syndicate. Locations such as casinos can have a number of types of syndicates, while single operations can experience a number of syndicates working in opposition to each other.
One company I am familiar with had an operator with a great detection rate, and it turned out that he was catching members of a rival syndicate. Syndicates elicit information from a variety of sources, including inside the company. We now have people joining companies with the express purpose of stealing from them, rather than just looking for a job. Syndicate members actively attempt to bypass or compromise security systems, and often security personnel themselves are compromised or part of syndicates, turning a blind eye or even actively participating in the theft itself.
A range of security and protection measures may be put in place, and CCTV can be central to one of these. However, having an operator simply watching a stack of CCTV monitors to see if anything is likely to happen is not likely to provide a solution. When dealing with syndicates, one is not just wanting to catch one person, but you should be trying to get the other members who are working with him or her. At times this may even involve not apprehending a suspect who has been detected in favour of working out who he or she may be with. The more one can relate potential suspects together, the more one can deal effectively with the potential threat posed over the long term. This requires an interaction between CCTV getting information from other sources to direct viewing, and passing on information to investigation and intelligence sources to empower them to establish links and credible evidence for follow up.
An effective strategy to deal with syndicates will include, among others, steps to:
1. Establish a CCTV strategy to evaluate and constantly monitor and audit the integrity of systems and establish ways to measure whether you are doing this effectively.
2. Ensure the integrity of people in the system and continually validate people to ensure they do not have organised crime links.
3. Identify target suspects within and outside operations and build an exchange of information on such targets with other systems. This includes recording and storing information on suspicious behaviours.
4. Identify links between personnel and establish who are potential suspects in order to get a picture of the broader threat profile and who is involved.
5. Make a commitment to follow through on detection and prosecute transgressors caught inside and outside the organisation.
In the 2011 iLegal conference, we have speakers from a variety of sectors who will discuss the kinds of syndicate challenges they are faced with and some of the strategies and solutions they are adopting. Along with this are some highly respected legal speakers who can advise on legislative and other issues that can help and hinder your own approach, with a panel discussion allowing you to tap into the experiences of using CCTV and information to effectively detect and prevent crime in your organisations.
Dr Craig Donald is a human factors specialist in security and CCTV. He is a director of Leaderware which provides instruments for the selection of CCTV operators, X-ray screeners and other security personnel in major operations around the world. He also runs CCTV Surveillance Skills and Body Language, and Advanced Surveillance Body Language courses for CCTV operators, supervisors and managers internationally, and consults on CCTV management. He can be contacted on +27 (0)11 787 7811 or craig.donald@leaderware.com
Credit(s)
Further reading:
Qognify VMS adds support for Pelco IP camera series
CCTV, Surveillance & Remote Monitoring Products
The latest IP camera series from Pelco can now be used with Qognify's advanced video solution for corporate and enterprise projects, increasing the overall number of camera models and third-party devices supported in Qognify VMS to more than 6 500.
Read more...
---
VIVOTEK launches VAST Security Station
CCTV, Surveillance & Remote Monitoring Products
VIVOTEK officially launched its AI security system, VAST Security Station (VSS), in March, available to users in three flexible tiers: VSS Lite, VSS Standard, and VSS Professional.
Read more...
---
Keeping students, staff and communities safe
Vumacam News CCTV, Surveillance & Remote Monitoring Security Services & Risk Management
South African schools are facing increasing security challenges, making effective surveillance systems more important than ever. To address this issue, Vumacam is offering advanced security solutions with security partners, aimed at keeping students, staff, and the community safe.
Read more...
---
Helping to care for zoo animals
Hikvision South Africa CCTV, Surveillance & Remote Monitoring
Zoo keeps an eye on the safety of animals and visitors through the installation of Hikvision 4 MP turret, 12 MP Fisheye cameras, as well as PTZs, NVRs and central management system.
Read more...
---
Boosting digital-intelligent transformation and AI applications
Dahua Technology South Africa CCTV, Surveillance & Remote Monitoring Products
2022 has been a year full of development and innovation for Dahua. The company has launched various upgrades to its existing product portfolio as well as an artillery of new products and solutions that address specific needs/problems in society.
Read more...
---
Arcules and IMMIX announce integration
News CCTV, Surveillance & Remote Monitoring Products
Arcules has announced that its integration with Immix Central Station and Guard Force is available. The integration provides Central Station and Guard Force users a way to manage, verify, and respond to security events, while using Arcules-managed video feeds.
Read more...
---
Developing an effective CCTV control room culture
Leaderware Editor's Choice CCTV, Surveillance & Remote Monitoring Training & Education
Organisational culture in organisations can be seen as the set of values, practices, focus, standards and behaviours, and ways of interacting with others that are accepted and subscribed to by the people who work there.
Read more...
---
Eagle Eye Networks releases 2023 Video Surveillance Trends Report
Eagle Eye Networks News CCTV, Surveillance & Remote Monitoring
Eagle Eye Networks has released the 2023 Trends in Video Surveillance ebook, identifying five trends that will have the largest impact on businesses around the globe in 2023.
Read more...
---
Stainless steel 8 MP dome
Axis Communications SA Products CCTV, Surveillance & Remote Monitoring
Enclosed in marine-grade stainless steel (SS 316L) and DNV-certified, the AXIS Q3538-SLVE can withstand the corrosive effects of seawater and cleaning chemicals.
Read more...
---
Enhanced image clarity and enriched AI functions
Dahua Technology South Africa CCTV, Surveillance & Remote Monitoring Products
The IPC WizMind S series is equipped with multiple intelligent functions, offers adaptability, and comes in plastic-free packaging, enabling better image performance, promoting environmental sustainability, and providing global clients with smarter vision with a stronger surveillance shield.
Read more...
---