printer friendly version
Integration or interoperability?
August 2011
Integrated Solutions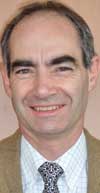 Jeremy Kimber explains the difference between the two terms and why it matters.
As IP adoption continues to increase in the physical security space, an important misconception has started to sneak into common parlance; the synonymous use of the term interoperability with integration. This misconception is based on the understandable assumption amongst security professionals that when it comes to IP-based technology, in contrast to analogue, everything talks and any product can connect with another. Therefore, in the age of IP, interoperability and integration are essentially thought of as one and the same. The truth however, is that integration and interoperability are two different terms that describe two different things, and to use them interchangeably can cause customers serious problems.
Integration is arguably the truest way that a system works together. Often best understood in the context of PC software, an integrated solution is one that not only allows a series of products to talk to each other in their current state, but also provides backwards and forwards compatibility with future versions of each product. In contrast, interoperability reflects a more immediate form of functionality between different products. Whilst a set of interoperable systems will work together in harmony in their existing state, future upgrades, developments or improvements to any of the products can cause interoperability to cease. Put simply, interoperable systems work together now, integrated systems work together, full stop.
Although manufacturers everywhere are striving to offer integrated solutions, an overly liberal use of the term has bred confusion. For example the practice of manufacturers making interfaces and SDKs (software development kits) available to third parties is described as supporting product integration, however, in reality this is not the case.
A common example is when a product is working with a third party product via an SDK. If the product is updated by the manufacturer, they will normally provide the third party with an updated SDK to allow them to adapt their own offering to ensure it continues to work in synch. However, in spite of the SDK allowing this to take place, the speed with which the third party actually executes the upgrade can sometimes represent a time lapse of several months or more. This is partly due to technical reasons and partly because it may require a new business case to be made to support the cost of doing the work. For that period, the products are incompatible. This is an important difference between an interoperable system and one that is integrated.
Open standards-based interfaces are also an important component of the interoperability and integration issue. For many in the industry, compliance with PSIA and ONVIF which have been set up as standards to which manufacturers develop integration, means a product can make up part of an integrated system. However, while this is true to a point, systems that comply to such interfaces are still restrictive in their functionality, often only providing guaranteed access to a basic, rather than a complete, feature set. Honeywell is a supporter and member of ONVIF and PSIA, however for full integration that provides compatibility of all functionality across a range of products, PSIA and ONVIF compatible systems do not necessarily provide instant integration, rather they promote interoperability within IP-based security systems.
For large to midsized deployments and government or critical infrastructure sites, the difference between integration and interoperability is particularly important. Larger sites are more likely to own and operate security solutions incorporating a number of different products that need to work together. While solutions that are fully integrated can sit comfortably on one company server, interoperable solutions often sit across multiple servers. This can make managing the system a complex operation for security or IT personnel. In addition, unlike integrated systems, interoperable solutions will often be covered by multiple maintenance and support contracts, making the upkeep of the system a complicated task. It is essential that security professionals working in these kinds of organisations understand exactly what they are buying, and the impact it will have on the employees responsible for its operation and maintenance.
Interoperable solutions are very important for the market, particularly in the mid to lower end. For many mid to low end commercial deployments in particular, the priority is ensuring premises are as secure as possible at a cost-effective price. Through interoperability, and initiatives like the Open Technology Alliance, devices will now be more compatible, allowing more choices and flexibility for manufacturers and installers when designing and implementing security systems, driving value for end users.
There is an important place for both interoperability and integration within the security industry. As companies of all sizes increasingly seek products that can work in cooperation, manufacturers are driving innovation designed to deliver an effective solution to their security challenges. Equally industry groups are promoting interoperability and setting out the standards that will govern it in the future.
For more information contact Honeywell Systems Group, +44 1928 754023, nick.honess@honeywell.com, www.honeywell.com
Credit(s)
Further reading:
Building a nervous system for smart cities
Issue 1 2020, Pinnacle Instruments SA , Integrated Solutions
Build a central nervous system for smart cities, by employing real-time situation reporting and analysis that unites the powers of cloud computing, AI, IoT and big data.
Read more...
---
The secret to 5G security? Turn the network into a sensor
Issue 1 2020 , Integrated Solutions
We are about to make the leap from being a civilisation that uses networks to one that runs on them in a fundamental and inextricable way.
Read more...
---
The move to services and RMR
Issue 1 2020, Merchant West, G4S South Africa, Technews Publishing , Integrated Solutions
Project work used to be the staple diet for system integrators, but that was before the services model changed the way businesses buy and use their security systems.
Read more...
---
Global security industry adopts servistisation models
Issue 1 2020 , Integrated Solutions
New as-a-service business models are gaining traction because they reduce capital expenditure and cost of ownership, finds Frost & Sullivan.
Read more...
---
Looking ahead with mobile access technologies
Access & Identity Management Handbook 2020, Technews Publishing, HID Global, dormakaba South Africa, Salto Systems Africa, Suprema, Gallagher , Access Control & Identity Management, Integrated Solutions
Given the broad use of smartphones around the world and the numerous technologies packed into these devices, it was only a matter of time before the access control industry developed technology that would ...
Read more...
---
Scalable access solution
Access & Identity Management Handbook 2020 , Access Control & Identity Management, Integrated Solutions
Bosch Building Technologies makes access management simple, scalable and always available with Access Management System 2.0.
Read more...
---
Securing perimeters of secure locations
November 2019, Axis Communications SA, Modular Communications, Hikvision South Africa, Nemtek Electric Fencing Products, Technews Publishing, Stafix , Government and Parastatal (Industry), Perimeter Security, Alarms & Intruder Detection, Integrated Solutions
Hi-Tech Security Solutions asked a number of companies offering perimeter security solutions for their insights into protecting the boundaries of national key points.
Read more...
---
The safe city and its need for interoperability
November 2019 , Integrated Solutions, CCTV, Surveillance & Remote Monitoring
Interoperability continues to present one of the greatest challenges, particularly with video management systems, video recording devices and cameras.
Read more...
---
Analytics-driven solutions for smart infrastructure
November 2019, Bosch Building Technologies , Integrated Solutions
Video analytics technology can bring intelligence to infrastructure by delivering solutions for traffic flow, improved safety, smart parking, and data collection.
Read more...
---
A platform approach to innovation and value
CCTV Handbook 2019, Technews Publishing , Editor's Choice, CCTV, Surveillance & Remote Monitoring, Integrated Solutions, IT infrastructure
Moving to the platform model of doing business holds tremendous advantages for end users and smaller developers, but also for the whole technology supply chain.
Read more...
---