printer friendly version
The state of integration
August 2011
Perimeter Security, Alarms & Intruder Detection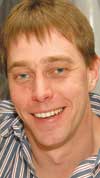 Bernard Senekal starts a series of articles on integration and PSIM.
That word again?!
(in·te·gra·tion) – Combining parts so that they work together or form a whole.
By now most of you want to turn the page and I, for one do not blame you. I do however want to offer you this. Would you be interested in a solution that provides a honest and true approach to integration of physical electronic security equipment, allows you to leverage from existing spend in your enterprise and crosses all boundaries not caring which vendor or sub system you want to integrate too? Rather providing a truly agnostic approach to integrating the various technologies and solutions from multiple vendors presenting absolute value from your systems for the first time?
Over the next few months I will present you as reader with a view on what I believe to be true integrated systems. Ability that allows the voice of the end user to be heard, truly enhances operational efficiency, seriously proves reduction of costs and adds value to the spend that many organisations have made on several vendor-based systems over the years and will be making going forward. By no means are we stating that a purpose built subsystem (for example CCTV or fire) should be replaced by this technology, rather that the value of these systems talking together and across various vendors enhances the ability and other areas of an organisation positively.
We have all heard vendors claim that they are open, integrate to anything and that open standards like ONVIF (which by the way is not a standard yet, it s a work in progress with a very lengthy road ahead and pertains to video over IP only) are everything the industry hopes for. The key word here of course is hope because that is exactly what the status of integration in the South African market is based on today. When you actually contact certain vendors and ask them to talk to opposition vendors as far as integration, the reluctance to do so far outweighs the willingness.
Why? Because every vendor wants to rule the world and believes that in certain cases they have a full line-up of products that cater for the every need of an end user. Wrong! I state for the record that in no case does a single vendor have best of breed technologies in all areas of security and/or building management. You get best of breed in fire, video management systems, thermal cameras, megapixel and HD cameras, access control, analytics, intruder, perimeter, building management, video walls, and the list goes on.
No single vendor provides best-of-breed technology across all systems. To further complicate the case of the vendor, one year Vendor-A will have the best-of-breed in, say fire, and another year Vendor-B surpasses that mark with better technology and features. In all fairness this leaves the end user with a dilemma because the investment he made yesterday is not the investment he should be making tomorrow, thus the rip-and-replace culture was born. In the economic climate we live in today (and for the best part of tomorrow) organisations cannot afford to rip-and-replace, they need to find ways to create value and standard policy across all systems without having to replace those they invested in the day before. So how do we do this?
They say to understand where you are going you need to understand where you are coming from, so as a case in point I refer to the IT industry to sketch a picture that depicts the evolution that we in security are only now beginning to understand.
The IT world
If you were a banking environment, many years ago you would turn to a vendor to supply some mainframes and terminals and then appoint a dedicated team of the most creative Cobol programmers to write bespoke pieces of software to suit your needs. The dependence on these programmers and the hardware vendors were key to the success of the operations of the organisation. Times changed and vendors started developing more intelligent software packages that would be installed in client-server type environments where big software companies and some hardware companies benefitted from developing dependencies on their unique brand of solutions to gain market share.
But end users felt
1. Limited in what could be achieved by the features made available by these vendors, and
2. Entirely dependent on vendors dictating to them how they can and cannot operate based on the limited features available from these vendors for their specific business needs.
Some clever person then came around and stated that surely one bank looks pretty much like another, the same way that one distribution centre and retail operation looks similar to another. So why not create software that allows addressing functionality for these industries as 80% out of the box and 20% customisable? Finally, the call of the end user was answered and in IT today we have distributed intelligent systems architectures with everyone integrating to everyone else, or if you do not then you are out of business in no time.
And in security?
The sad reality is that security is only now starting to wake up to this demand from end users and many security strongholds today are still vendor driven and of the old-school approach. Security is integrating into the environment of IT faster than anticipated, specifically in South Africa where we find the so called tipping point (adoption of new and best-of-breed technologies) is faster than other areas of the world. It is reality that any good security consultant and end user managing a security portfolio for an organisation can no longer afford to be bound to the rules of yesterday.
So how do we present a solution to the challenge? In the next article I will focus on how this is solved through the introduction of software, that like in IT, present out of the box solutions to industry with customisable features to meet the requirements of the end user and the operational challenges they face daily. In short the acronym is PSIM or physical security information management. Creating software-based platforms that talk to many vendors and across all sub-systems in order to interconnect process, procedure and policy management across the enterprise.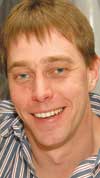 For more information contact Sentronics, +27 (0)11 312 4147,  michelle@sentronics.co.za,  www.sentronics.co.za
Further reading:
Video and audio convergence
Issue 1 2020, Hikvision South Africa , Perimeter Security, Alarms & Intruder Detection
Hikvision has introduced its video and audio convergence solution to the market, featuring an innovative real-time intrusion deterrent feature.
Read more...
---
Securing perimeters of secure locations
November 2019, Axis Communications SA, Modular Communications, Hikvision South Africa, Nemtek Electric Fencing Products, Technews Publishing, Stafix , Government and Parastatal (Industry), Perimeter Security, Alarms & Intruder Detection, Integrated Solutions
Hi-Tech Security Solutions asked a number of companies offering perimeter security solutions for their insights into protecting the boundaries of national key points.
Read more...
---
Utility outages: Are you looking at the big picture?
October 2019 , Perimeter Security, Alarms & Intruder Detection
We have to start thinking about, and laying plans for, the real possibility that the whole grid is somehow compromised.
Read more...
---
Perimeter protection in Ghana
October 2019, AcoustAlert , Mining (Industry), Perimeter Security, Alarms & Intruder Detection
A gold mine in Ghana has erected a dual fence with AcoustAlert PIDS fence detection on both inner and outer fence lines.
Read more...
---
A committed service provider
October 2019, Elf Rentals - Electronic Security Solutions , Perimeter Security, Alarms & Intruder Detection, Residential Estate (Industry)
The theme Elf promoted through its sponsorship was that it offers clients its own financial commitment and willingness to accept the risk of equipment failure.
Read more...
---
Thermal cameras with artificial intelligence
October 2019, Dahua Technology South Africa , Perimeter Security, Alarms & Intruder Detection, CCTV, Surveillance & Remote Monitoring, Residential Estate (Industry)
Dahua Technology showcased solutions that are important to residential estates, namely perimeter protection.
Read more...
---
Securing estate perimeters
October 2019, Nemtek Electric Fencing Products , Perimeter Security, Alarms & Intruder Detection, Residential Estate (Industry)
Nemtek has a range of products designed to secure the perimeters of estates, however its display at the conference focused on its Network Energizer and its Dual-Action Tension Sensor.
Read more...
---
Using home security to provide home automation
October 2019, TPA Security Distributors , Perimeter Security, Alarms & Intruder Detection, Products
Making outdoor intrusion detection sensors an integral part of the security/home automation system is a reality with Texecom Connect and Ricochet technology.
Read more...
---
Not just intruder detection systems
October 2019, Elvey Security Technologies , Perimeter Security, Alarms & Intruder Detection, Products
The market is clamouring for the integration of traditional intruder detection systems with home automation, surveillance and access control solutions.
Read more...
---
Perimeter security in high EMF environments
October 2019, AcoustAlert , Perimeter Security, Alarms & Intruder Detection
Testing AcoustAlert PIDS on extra high tension sites like power stations and power generating gas turbine plants.
Read more...
---