printer friendly version
Designing sleep out of control rooms
May 2011
CCTV, Surveillance & Remote Monitoring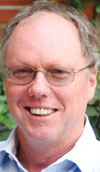 I was reading an article on the Huffington Post (17 March, 2011) website by Dr Breus, a clinical psychologist, in which he was discussing methods to get a better sleep. His key message was as follows:
"I cannot emphasise this point enough: A clean, cool, dark and comfortable atmosphere is needed to create an ideal sleep environment." He goes on to say, that "the ideal sleep environment soothes all of your body's senses, easing you into sleep."
It immediately struck me how many CCTV control rooms I have been into that closely meet these criteria to help people sleep when they should rather be working. We are continually faced with the challenge of making sure operators are attentive at all hours of the day, and often even have cameras in place to verify whether operators are in fact awake.
People by nature experience a phenomenon called circadian rhythms which regulate their body cycle over a 24 hour period, and allow them to be alert and perform effectively during the day, but being less alert at night. This contributes to lowered mental and physiological performance during the evening hours and a number of authors have pointed out that maintaining high levels of alertness and performance in the latter part of the night is extremely difficult. In this industry, not only do we get people to work through these times, in some cases we provide almost perfect conditions in control rooms for them to revert to their natural sleep mode during work.
CCTV surveillance and monitoring can be a repetitive task, with long periods of quiet and low levels of physical activity. There are many control room design issues that directly affect the potential for people to become tired and sleepy. Lighting systems are often poorly implemented with excessive glare, particularly when fluorescent lighting is involved. In an attempt to deal with this, operators often switch the lights off creating a dark environment. Air conditioning is often positioned to cause drafts where operators are sitting and once again, it is switched off, resulting in a stuffy, warm and reduced oxygen environment that promotes tiredness.
I have seen monitors mounted so high that operators have to lean back in their chairs in order not to hurt their necks, resulting in a form of lying down that also facilitates sleep. From a design point of view, adequate air flow is critical, and temperatures are also a key factor – higher temperatures result in greater sleep orientation. Lighting should be indirect and also adjustable around work stations. Line of sight to the monitors should allow operators to be comfortable but sitting up and attentive.
There are also a number of ways to keep people's alertness up. There needs to be ongoing stimulation to engage people's brain, some variety, and physical and mental breaks or changes. This can be done by varying the type of surveillance tasks – for instance, changing the different areas under focus, engaging in defined activities, and special projects among others. You can task operators with specific activities at different times – eg, checking certain areas, reviewing the alertness of other personnel, and camera checking. Communicating with patrol personnel or guards to check if they are on station and active keeps both operators and security personnel more on their toes. I have come across situations where operators would actually monitor guards for when they were nodding off and quickly stimulate them by a radio or intercom call. This has a benefit of working both ways to keep people alert.
Changing the nature of activities is a form of mental stimulation. People have to rethink what they are looking at and re-adjust mentally. This could vary from dedicated surveillance, check lists, communication tasks, camera checking, learning activities that tie in with surveillance (getting to know camera numbers or emergency scenarios), investigation or audit viewing, and writing up observation reports or logs.
Giving operators some control over their activities and what is done at particular times is also useful – following things blindly does not do much to keep people's interest whereas having to make decisions themselves keeps people more focused. In situations where there are multiple people in the control room, allow people to talk to each other. This does not have to imply direct eye contact and they could be facing in different directions or have screens between them. It is easy for operators to engage in social chit chat to the extent that they lose significant viewing time looking at the screen.
In many cases, conversations can seriously distract from the surveillance task, but communicating with each other does stimulate people. Use of radio could be encouraged as long as people are happy with the stations chosen – otherwise it could lead to conflict and reduced viewing. I do not recommend having television within a control room environment as it causes too much of a distraction.
Three factors are probably most responsible for the potential for sleeping operators. The first is 12 hour shifts which impose their own physical and mental demands. An eight hour shift is definitely more effective although operators themselves often prefer the 12 hours shift as they have better time off at home. No variation in types or flow of work is the other major contributor – excessive monotony of work makes it very difficult to be alert. Thirdly is the nature of supervision – there needs to be involvement of supervisors, performance expectations at all times, and deliverables in the form of detection, completion of log books, incident reports etc. In an attempt to reduce staff requirements, companies often take any supervision off the night shifts – at the very time where such supervision is probably most necessary to keep operators focused and address the tendency for criminals to attempt crime in the early hours of the morning.
Dr Craig Donald is a human factors specialist in security and CCTV. He is a director of Leaderware which provides instruments for the selection of CCTV operators, X-ray screeners and other security personnel in major operations around the world. He also runs CCTV Surveillance Skills and Body Language, and Advanced Surveillance Body Language courses for CCTV operators, supervisors and managers internationally, and consults on CCTV management. He can be contacted on +27 (0)11 787 7811 or [email protected]
Credit(s)
Further reading:
Minimising fire risks in automotive logistics
Hikvision South Africa CCTV, Surveillance & Remote Monitoring Products Logistics (Industry)
Automotive logistics company uses thermal imaging solution from Hikvision to ensure its stores of lithium batteries for electric vehicles never overheat and cause a fire.
Read more...
---
Axis launches P3265-LVE dome camera
Axis Communications SA Products CCTV, Surveillance & Remote Monitoring
Based on ARTPEC-8 — the latest Axis system-on-chip (SoC) — Axis' latest dome high-performance camera includes a deep learning processing unit (DLPU), and cybersecurity features.
Read more...
---
Smart car parking solution eases traffic flow
Dahua Technology South Africa CCTV, Surveillance & Remote Monitoring Integrated Solutions Products
Ethiopia's first smart parking lot, designed to improve traffic flow and management efficiency, has been built and installed using Dahua Technology's smart parking solutions.
Read more...
---
VMS 7.2 supports the investigation process and adds cloud capabilities
CCTV, Surveillance & Remote Monitoring Integrated Solutions Products
Qognify has launched the second release of its VMS, including extended support for body-worn video, additional functionalities to support investigations, and a new web client architecture. VMS 7.2 addresses the increasing use of body-worn video (BWV) across many sectors.
Read more...
---
The future of AIoT
Hikvision South Africa News CCTV, Surveillance & Remote Monitoring
Hikvision hosted its 2022 Shaping Intelligence Summit in Bali, Indonesia, on 29-30 November, where the company, its customers, and technology and solution partners, looked into the future of AIoT and explored paths to shared success.
Read more...
---
A comprehensive video solution for retail
LD Africa Retail (Industry) CCTV, Surveillance & Remote Monitoring Products
Retail Intellect is a comprehensive, flexible solution for retailers that matches technologies to ensure point-of-sale safety and security with video analytics.
Read more...
---
Understanding customers better using AI
Secutel Technologies Retail (Industry) CCTV, Surveillance & Remote Monitoring Products
With in-store analytics of consumer behaviour, retailers can improve store performance and boost the productivity of their business.
Read more...
---
Benefits beyond just security
CCTV, Surveillance & Remote Monitoring
Store cameras are boosting customer experience and sales, as well as preventing losses, finds market research e-book from IDIS.
Read more...
---
Hikvision unveils first 'True 8K' NVRs
Hikvision South Africa CCTV, Surveillance & Remote Monitoring Products
The new M-Series NVRs can be used with a host of Hikvision cameras, and are ideal for environments where a wide field of view and extremely high image resolution are needed.
Read more...
---
AI in video analytics
CCTV, Surveillance & Remote Monitoring Integrated Solutions
AI (artificial intelligence), has been developed and debated ever since the first computers were invented, and while the most revolutionary incarnations are not yet here, AI-based technologies are widely used today.
Read more...
---