printer friendly version
Transport security insights
November 2010 Integrated Solutions, Mining (Industry)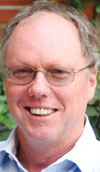 I was fortunate to be invited to attend the Transport Security Expo and Conference (TRANSEC) held at Olympia in London in September. The conference had a number of streams including NATO shipping, Maritime, Aviation Security, and various technical workshops, all of them well attended. There was also a substantial exhibition space dedicated to showing the latest technology in transport security.
The exhibition was notable for showing a marked increase in certain types of technology. I spent some time in my presentation on human factors, selection and training in aviation security discussing the implications of new imaging solutions that are being implemented at airports and other operations. We are increasingly seeing the introduction of technologies that are presenting different ways of visualising goods and people, ranging from the traditional goods X-ray, to backscatter, to full body low dosage penetrative X-rays, to millimetre wave, terahertz, thermal and infrared imaging, and finally normal CCTV pictures. One of the points I raised was that it appears that there are some core underlying visual analysis skills that apply to these various forms of visual imaging technologies.
Selection of personnel must therefore address these common skills so that you can have a common set of personnel for a range of technology solutions, rather than different people for each technology. We are already implementing such concepts in the mining sector where our assessments are evaluating people for their ability to analyse CCTV, goods X-ray, and full body X-ray images and to move between these technologies. The result in some clients is the ability to detect anything from a pinch of platinum on an X-ray of the body to behavioural indicators on CCTV that show a person is about to commit theft.
The theme of the presentation happened to tie in well with the developments on the conference exhibition floor which showed a substantial rise in the demonstration of imaging solutions of various types. These included a major increase in the provision of full body low dosage penetrative X-rays by a range of developers in countries as diverse as Holland, Belarus, and US. Full body X-rays were pioneered in South Africa and have entered the main stream of security with an increasing number of providers of new low dosage machines. While dominated by X-ray images of internal drug packages, these penetrative X-ray machines were also advertised for the use of weapons and other contraband. While there are big debates on full body backscatter technology X-ray machines at airports at present in the US and Europe, I believe that we will see widespread implementation of full body penetrative X-rays in airports around the world in the next five years. Already a number of speakers were indicating that 'body cavity' bombs represented a potential threat to airport security.
Thermal imaging solutions are also becoming more widespread with an interesting side effect that some of the sellers are not even aware of all the potential applications for thermal cameras. I had a long discussion with one of the suppliers about what possibilities there were for the use of thermal cameras and interestingly enough they had not thought of many of the applications. Perhaps we are more aware of the potential of this technology in South Africa as I know a number of organisations here who are operating these cameras and constantly exploring new ways to apply them. The exhibition of these kinds of camera was in addition to things like explosive detection and the more traditional X-ray machines. One of the new developments was a technology that allows you to represent a baggage X-ray in a three dimensional context, tilting and turning the X-ray image to examine the goods more closely. While detection of liquid explosive remains a priority, it seems that a full solution to this particular problem is still elusive although European requirements show an expectation that working solutions should occur within relatively short time periods in the future.
The developments of new technology were discussed extensively along with a commitment to an aviation 'control point of the future'. We are likely to see an increased emphasis on control points integrating multiple technology solutions. There was also an increasing recognition of the importance of the human factor in ensuring that delivery of systems is effective. Human design issues, the calibre of personnel, and making technology more accessible were all critical areas that were highlighted during the conference. Despite all these new technology developments, it is clear that the human factor is not going to go away, and in fact is probably becoming even more critical and high level in the future.
Dr Craig Donald is a human factors specialist in security and CCTV. He is a director of Leaderware which provides instruments for the selection of CCTV operators, X-ray screeners and other security personnel in major operations around the world. He also runs CCTV Surveillance Skills and Body Language, and Advanced Surveillance Body Language courses for CCTV operators, supervisors and managers internationally, and consults on CCTV management. He can be contacted on +27 (0)11 787 7811 or craig.donald@leaderware.com
Credit(s)
Further reading:
Intelligent analytics and the brains to match
September 2019, Bosch Building Technologies , CCTV, Surveillance & Remote Monitoring, Integrated Solutions
What if the brains behind our security cameras could be trained to improve their cognitive ability to pay attention, learn, and problem-solve according to specific rules and situations?
Read more...
---
AI-powered autonomous Drone-in-a-Box
September 2019 , CCTV, Surveillance & Remote Monitoring, Integrated Solutions
Organisations in the mining, energy and industrial, oil and gas, ports and terminals sectors can optimise security and business operations, whilst reducing risks and operational costs
Read more...
---
A platform approach to innovation and value
September 2019, Technews Publishing , Editor's Choice, CCTV, Surveillance & Remote Monitoring, Integrated Solutions, IT infrastructure
Moving to the platform model of doing business holds tremendous advantages for end users and smaller developers, but also for the whole technology supply chain.
Read more...
---
Open does not always mean easy integration
September 2019, VERACITECH, Technews Publishing , Editor's Choice, CCTV, Surveillance & Remote Monitoring, Integrated Solutions
Customers who opt for best-of-breed solutions will have to rely on their integrators to develop customised integrated solutions for them.
Read more...
---
Video analytics and AI
September 2019, Axis Communications SA, Dallmeier Electronic Southern Africa , Hikvision South Africa, Technews Publishing, Dahua Technology South Africa , Editor's Choice, CCTV, Surveillance & Remote Monitoring, Integrated Solutions
Artificial intelligence has the potential to deliver real benefits in the world of video analytics and many companies are already delivering customer benefits.
Read more...
---
Cloudy with a chance of AI
September 2019 , Editor's Choice, CCTV, Surveillance & Remote Monitoring, Integrated Solutions
One local company has developed an AI solution that can be added to existing surveillance installations, offering 24-hour intelligence.
Read more...
---
Integration insights
September 2019, Gijima Electronic and Security Systems (GESS), Technews Publishing, neaMetrics , Integrated Solutions
The security industry would be a vastly different place if installers and integrators were not able to make a range of different products work together.
Read more...
---
Video and audio analytics
September 2019, Wisenet CCTV - Hanwha Techwin , CCTV, Surveillance & Remote Monitoring, Integrated Solutions
Viewing many monitors and cameras simultaneously can lead to an increased probability of missing critical situations due to viewing fatigue. Analytics has the answer.
Read more...
---
Enhance video analytics with Augmented Vision
September 2019, IDEMIA , Technews Publishing , CCTV, Surveillance & Remote Monitoring, Integrated Solutions
Augmented Vision is a video analytics application from IDEMIA designed to enhance security in public and private places.
Read more...
---
A tangible return on investment
September 2019, Bidvest Protea Coin, Technews Publishing , CCTV, Surveillance & Remote Monitoring, Integrated Solutions
The key to a successful security solution for any environment is the strategy and processes that define what you need, where, when, how and why.
Read more...
---