printer friendly version
Intelligence is the key
September 2010
Integrated Solutions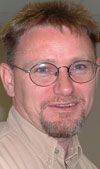 While there are many similarities between the financial services sector and the corporate sector, when it comes to security the two are leagues apart.
Both the financial and corporate sectors have a need to protect themselves from physical security threats, but while simple systems may be enough for most businesses, an organisation in the financial services industry needs something more sophisticated, more intelligent and above all, something integrated to handle the myriad threats that they may face.
Financial institutions are generally multisite, multifacility organisations that are geographically spread throughout the country, with locations in both major cities and remote areas. This means that there are many facilities that need to be secured, which adds to the complexity of any security solution even while it offers opportunities.
Most organisations in the corporate sector would need to look at an off the shelf security solution, because of the cost involved with developing a custom system for just one or a few locations. However, because financial organisations may have many facilities to look after, developing a customised and optimised solution to meet the unique needs of the business becomes feasible, as the development cost per location is almost negligible.
Custom monitoring
A custom designed solution is vital for financial services because of the need to implement enterprise wide security into facilities, to control access of thousands of employees to various areas intelligently. These organisations need to rely on their technology to decide who is allowed to access areas and who is not, at all times, accurately and quickly.
Reliability is a huge issue for financial organisations, which need a system that is always up and running. Incorporating smart access control with intelligence on the actual controllers means that the devices can operate without needing information from servers, reducing duplication of software and enhancing reliability.
CCTV monitoring is also a vital component, however, simply having a camera that records comings and goings is not enough. Proactive CCTV monitoring with intelligent motion detection and neural networks built into the recorder can be programmed with rules and can proactively alert when behaviour considered suspicious occurs, rather than simply allowing for retro-active action to be taken. This suspicious behaviour may be anything from someone accessing a certain floor at an unusual time of day to someone exiting the building at the start of the workday when most people are entering. Once an alert has gone off the behaviour can be investigated, and any threats dealt with.
Another important factor to bear in mind is the need for a dynamic system that can change as technology changes, adapts as necessary and can incorporate new improved systems to increase security on an ongoing basis. Using a customised solution built on open architecture with open protocols enables systems to interface and connect to other systems as needed. As risks and exposures grow, extra securities can be added on without integration issues often seen in proprietary solutions.
Open architecture
An open architecture also allows for customised solutions that can interface with other departments within the enterprise. For example, the security system can talk to the HR system, dynamically updating personnel records and permissions according to the latest HR data. If people resign, the system can automatically remove access or if their role changes access permission can be changed immediately. This also enables employees who have a high-risk profile as a result of background checks conducted on hiring to have more controlled access and for security systems to ensure they keep better track of them.
Operational costs make up a large percentage of expenses for financial institutions and as a result physical security solutions should look at reducing energy consumption and therefore reducing these operational costs. By intelligently integrating security into energy management, energy consumption can be dramatically reduced. Using access control to inform the systems where in the building people are, for example, can inform energy management systems where lights and other facilities should be switched on and off. If areas are unoccupied for specified lengths of time these facilities can be switched off, saving power and money.
Ultimately, financial services organisations need security systems that provide reliability, consistency, automation and integration, and a custom developed solution built on open standards and architecture can deliver this while at the same time offering scalability and adaptability.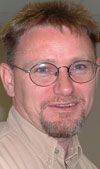 For more information contact Johnson Controls, +27 (0)11 921 7141, [email protected], www.johnsoncontrols.com
Credit(s)
Further reading:
31 percent of all IoT SIMs managed with third-party IoT CMPs
News Integrated Solutions
Berg Insight recently released new findings about the market for IoT connectivity management platforms (CMPs), a standard component in the value proposition from mobile operators and IoT MVNOs around the world.
Read more...
---
Creating a safe, smart city environment
Integrated Solutions
As more governments around Africa start embracing the smart city concept, significant investments will be required to strengthen the underlying infrastructure essential to keep systems and data safe.
Read more...
---
Smart car parking solution eases traffic flow
Dahua Technology South Africa CCTV, Surveillance & Remote Monitoring Integrated Solutions Products
Ethiopia's first smart parking lot, designed to improve traffic flow and management efficiency, has been built and installed using Dahua Technology's smart parking solutions.
Read more...
---
VMS 7.2 supports the investigation process and adds cloud capabilities
CCTV, Surveillance & Remote Monitoring Integrated Solutions Products
Qognify has launched the second release of its VMS, including extended support for body-worn video, additional functionalities to support investigations, and a new web client architecture. VMS 7.2 addresses the increasing use of body-worn video (BWV) across many sectors.
Read more...
---
Hytera and KZN Police Service roll out digital call handling system
Government and Parastatal (Industry) Asset Management, EAS, RFID Integrated Solutions
Hytera Communications announced that the municipality of Ray Nkonyeni in the KwaZulu-Natal province of South Africa is now using its digital call handling system for the reporting and recording of crimes.
Read more...
---
Cyber resilience is more than cybersecurity
Technews Publishing Editor's Choice Cyber Security Integrated Solutions IT infrastructure
Hi-Tech Security Solutions held a round-table discussion focusing on cyber resilience and found that while the resilience discipline includes cybersecurity, it also goes much further.
Read more...
---
Johnson Controls releases IQ4
Perimeter Security, Alarms & Intruder Detection Integrated Solutions
New lower cost panel leverages Qolsys IQ Platform targeting residential, SMB, builder, MDU/multi-family and wellness market segments.
Read more...
---
SuperVision biometric access control
Integrated Solutions Access Control & Identity Management Products
SuperVision is a time & attendance (T&A) biometric access control system Fourier IT has been developing and enhancing for 18 years.
Read more...
---
Shift to online driving retail transformation
Retail (Industry) Integrated Solutions
There is a growing demand from retail for an end-to-end solution that helps their digitisation process, integrating finance, procurement, warehouse management, pricing, stock management, point of sale and more.
Read more...
---
AI in video analytics
CCTV, Surveillance & Remote Monitoring Integrated Solutions
AI (artificial intelligence), has been developed and debated ever since the first computers were invented, and while the most revolutionary incarnations are not yet here, AI-based technologies are widely used today.
Read more...
---