printer friendly version
Intelligence is the key
September 2010
Integrated Solutions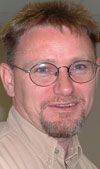 While there are many similarities between the financial services sector and the corporate sector, when it comes to security the two are leagues apart.
Both the financial and corporate sectors have a need to protect themselves from physical security threats, but while simple systems may be enough for most businesses, an organisation in the financial services industry needs something more sophisticated, more intelligent and above all, something integrated to handle the myriad threats that they may face.
Financial institutions are generally multisite, multifacility organisations that are geographically spread throughout the country, with locations in both major cities and remote areas. This means that there are many facilities that need to be secured, which adds to the complexity of any security solution even while it offers opportunities.
Most organisations in the corporate sector would need to look at an off the shelf security solution, because of the cost involved with developing a custom system for just one or a few locations. However, because financial organisations may have many facilities to look after, developing a customised and optimised solution to meet the unique needs of the business becomes feasible, as the development cost per location is almost negligible.
Custom monitoring
A custom designed solution is vital for financial services because of the need to implement enterprise wide security into facilities, to control access of thousands of employees to various areas intelligently. These organisations need to rely on their technology to decide who is allowed to access areas and who is not, at all times, accurately and quickly.
Reliability is a huge issue for financial organisations, which need a system that is always up and running. Incorporating smart access control with intelligence on the actual controllers means that the devices can operate without needing information from servers, reducing duplication of software and enhancing reliability.
CCTV monitoring is also a vital component, however, simply having a camera that records comings and goings is not enough. Proactive CCTV monitoring with intelligent motion detection and neural networks built into the recorder can be programmed with rules and can proactively alert when behaviour considered suspicious occurs, rather than simply allowing for retro-active action to be taken. This suspicious behaviour may be anything from someone accessing a certain floor at an unusual time of day to someone exiting the building at the start of the workday when most people are entering. Once an alert has gone off the behaviour can be investigated, and any threats dealt with.
Another important factor to bear in mind is the need for a dynamic system that can change as technology changes, adapts as necessary and can incorporate new improved systems to increase security on an ongoing basis. Using a customised solution built on open architecture with open protocols enables systems to interface and connect to other systems as needed. As risks and exposures grow, extra securities can be added on without integration issues often seen in proprietary solutions.
Open architecture
An open architecture also allows for customised solutions that can interface with other departments within the enterprise. For example, the security system can talk to the HR system, dynamically updating personnel records and permissions according to the latest HR data. If people resign, the system can automatically remove access or if their role changes access permission can be changed immediately. This also enables employees who have a high-risk profile as a result of background checks conducted on hiring to have more controlled access and for security systems to ensure they keep better track of them.
Operational costs make up a large percentage of expenses for financial institutions and as a result physical security solutions should look at reducing energy consumption and therefore reducing these operational costs. By intelligently integrating security into energy management, energy consumption can be dramatically reduced. Using access control to inform the systems where in the building people are, for example, can inform energy management systems where lights and other facilities should be switched on and off. If areas are unoccupied for specified lengths of time these facilities can be switched off, saving power and money.
Ultimately, financial services organisations need security systems that provide reliability, consistency, automation and integration, and a custom developed solution built on open standards and architecture can deliver this while at the same time offering scalability and adaptability.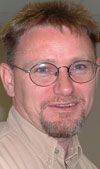 For more information contact Johnson Controls, +27 (0)11 921 7141, neil.cameron@jci.com, www.johnsoncontrols.com
Credit(s)
Further reading:
Keep your distance with PeopleCounter and DistanceGuard
Issue 6 2020 , Integrated Solutions
Using 2D and 3D LiDAR sensors from SICK, people can easily uphold the recommended minimum distance in public and pre-defined spaces.
Read more...
---
Critical control management
Issue 5 2020 , Integrated Solutions
The critical control management process is an excellent practical approach to ensure effective controls over potentially catastrophic events.
Read more...
---
Adjusting to a new reality
Issue 5 2020, Technews Publishing , Integrated Solutions
COVID-19 to accelerate adoption of technology-enabled smart city resilience approaches: robotics, digital twins, and autonomous freight.
Read more...
---
Remote oversight imperative for smart buildings
Issue 5 2020 , Integrated Solutions
Duran Viera, CEO of Amecor, says one of South Africa's biggest drivers for smart building development is security.
Read more...
---
Shaping today's smart cities
Issue 5 2020, ZKTeco , Integrated Solutions
As our physical and digital worlds become intertwined, the absorption of new technologies in smart cities is inevitable.
Read more...
---
The evolution of security in residential estates
Residential Estate Security Handbook 2020 , Editor's Choice, Integrated Solutions, Security Services & Risk Management
Two large estates discuss their security processes and the ever-expanding scope of responsibilities they need to fulfil.
Read more...
---
Home-grown, cloud-based safety and security solutions
Residential Estate Security Handbook 2020 , IT infrastructure, Integrated Solutions
BeSecure has taken security and communications technologies and turned them into what is best described as care and safety solutions for the estate community in South Africa.
Read more...
---
Integrated security management system
Residential Estate Security Handbook 2020, Protoclea Advanced Image Engineering , Products, CCTV, Surveillance & Remote Monitoring, Integrated Solutions
Phorcas is a security information system developed by Protoclea designed to integrate multiple sub-systems into a powerful crime fighting solution.
Read more...
---
Critical control management is essential for quality surveillance
Issue 6 2020 , Integrated Solutions
The demand for effective surveillance remains a priority for security and line management involved with the day to day protection of assets.
Read more...
---
Your partner in contemporary business continuity
Issue 3 2020 , Integrated Solutions
Horizon Risk Management aims to provide optimum contemporary, but affordable, business continuity techniques for business in South Africa and abroad through stable, durable and incorruptible practices.
Read more...
---