printer friendly version
Lessons from football
August 2010
CCTV, Surveillance & Remote Monitoring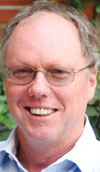 The Football World Cup in South Africa has produced an intensity of excitement and entertainment around the world during June and July of 2010. Like any sports games, it was not without its controversy over decisions and actions taken, or not taken, by referees on the pitch.
The emotional intensity of such decisions was huge and with national pride at stake, there were parallels recalled of cup matches going back to the 1960s. Allowed the luxury of repeated armchair reviews and slow motion replays, spectators could identify and decide on issues that the referees were not able to spot in real-time and the immediate context of the game. Indeed, it seemed that even where a referee and linesman at one stage viewed the big screen replay afterwards, they were unable to change their initial decision which was clearly wrong.
The debate over whether technology could help in refereeing or umpiring decisions, like other occasions, was inevitably going to occur. In an article on the use of camera technology in cricket, I have made this point before. Clearly wrong decisions could have been put right and a fairer result would have been ensured. If the England goal that crossed the line against Germany had been allowed, it may have changed the complexion of play according to some English supporters. A key argument contrary to use of the technology is that the game would be slowed down by video technology review. Further, in the event that you have concluded something incorrectly, for some occasions it is not possible to change your mind. For example, if an offside decision is given against someone, you cannot turn the clock back or re-enact the situation as it was and then continue from there.
While watching the World Cup games, a number of things struck me from a camera viewing, usage and review point of view that had implications for CCTV.
1. Having a number of camera angles on the same scene provides much better insights into what really happened. All too often we have cameras that give us a view from one side of a room or area. What happens on the side of the person we cannot see is usually a matter of speculation. In the World Cup, having so many cameras provided some insights into who scored and the nature of the last touches of the ball that would have been impossible without having so many perspectives. From a CCTV perspective, we really need to think about camera positioning in terms of both coverage of an area, as well as perspectives of the relevant behaviour that may occur.
2. Close-ups of the action allow us to really see what happened. The number of fouls that were vindicated when one saw precisely how the opposing player had tripped, collided with, or shoulder charged another player were truly revealing. Balancing PTZs or high-speed domes and fixed cameras is going to be part of your strategy. Fixed cameras in the right places can also give us the close ups we need.
3. Slow motion replays gave answers that would have been difficult to get in other ways. The English goal that was never given was a great example of this, but who will forget the crunching tackle in the final when the Netherland's Nigel de Jong placed his boot solidly in Xabi Alonso's chest. Slow motion replays also clarified who and how players had struck the ball, often contravening a commentator's initial opinion both during and even after the match. I still find it incredible that CCTV suppliers provide a multimillion rand system with video viewing software that does not have features like slowing or speeding video, frame by frame analysis, and easy movement to parts of the video stream.
4. We hear a lot of talk about video analytics being a solution to replace people (which I often dispute), but the use of analytical techniques on the video to review a situation can often give a clearer picture and make things simpler to judge. Reviewing off side decisions was illustrated time and time again with a shadowed line on the field showing whether the offender was on or off side. This gave an instant confirmation on the offside decision status. There are already video analytic tools which allow us to detect movement or a change in status of a particular area. Video analytics providers need to give more thought to use of these techniques as video analysis tools as much as event detection tools. The ability to apply analytics to a particular part of screen, or specific section of time would be valuable.
What was surprising for me was how often the referee or linesman was consistently accurate in his viewing and decision making during the matches. Although there were some glaring errors, we have to give them credit for their abilities as well. It is also a lot different watching from the luxury of an armchair with repeated playbacks and slow motion reviews. For those doing a forensic review of CCTV footage, we are in a similar situation compared to live operators. It certainly seems that there is a role for technology analysis in future football matches, but not at the expense of the speed and flow of the beautiful game. While this is a challenge for FIFA, television coverage has given us some insights into how we can improve CCTV coverage and reviewing. All too often we forget where CCTV comes from, what the last two letters of the acronym stand for, and what lessons we can still learn from highly professional coverage of a beautiful game.
Dr Craig Donald is a human factors specialist in security and CCTV. He is a director of Leaderware which provides instruments for the selection of CCTV operators, X-ray screeners and other security personnel in major operations around the world. He also runs CCTV Surveillance Skills and Body Language, and Advanced Surveillance Body Language courses for CCTV operators, supervisors and managers internationally, and consults on CCTV management. He can be contacted on +27 (0)11 787 7811 or craig.donald@leaderware.com
Credit(s)
Further reading:
Key criteria in the selection of CCTV control room operators
Issue 5 2020, Leaderware , Editor's Choice
Some people are better at aspects of the job of CCTV operator than others, and some companies put in a lot more effort in choosing their operators than others.
Read more...
---
Mitigating the human risk
Issue 5 2020, Managed Integrity Evaluation, Technews Publishing, iFacts , CCTV, Surveillance & Remote Monitoring
Hi-Tech Security Solutions asked Jennifer Barkhuizen and Jenny Reid for some information around background screening and vetting of potential new hires.
Read more...
---
Teaching old cameras new tricks
Residential Estate Security Handbook 2020, Deep Data , CCTV, Surveillance & Remote Monitoring
Dr Jasper Horrell and Mark Smuts from DeepAlert reveal how estates can upgrade their existing surveillance infrastructure to include the latest AI-enhanced analytics, without buying new hardware.
Read more...
---
Thermal continues to evolve
Residential Estate Security Handbook 2020, Technews Publishing, Axis Communications SA, Bosch Building Technologies, Dahua Technology South Africa , CCTV, Surveillance & Remote Monitoring
Thermal cameras have made an enormous impact to perimeter security, with more to come as artificial intelligence enhances analytics.
Read more...
---
Automated estate protection
Residential Estate Security Handbook 2020, Axis Communications SA , CCTV, Surveillance & Remote Monitoring
Marlenique Estate makes use of an end-to-end Axis Communications solution, installed by Energize Technology Africa for automated security. Automated estate protection.
Read more...
---
Integrated security management system
Residential Estate Security Handbook 2020, Protoclea Advanced Image Engineering , Products, CCTV, Surveillance & Remote Monitoring, Integrated Solutions
Phorcas is a security information system developed by Protoclea designed to integrate multiple sub-systems into a powerful crime fighting solution.
Read more...
---
Serverless ANPR solution
Residential Estate Security Handbook 2020, XtraVision , CCTV, Surveillance & Remote Monitoring, Products
Serverless ANPR automatically controls the movement of up to 1000 listed cars through barriers and provides carpark management information.
Read more...
---
Bosch launches a fully open camera platform
Residential Estate Security Handbook 2020, Bosch Building Technologies , Products, CCTV, Surveillance & Remote Monitoring
Bosch has announced the launch of INTEOX, a new camera platform designed to modernise the security and safety industry.
Read more...
---
IP 3000i cameras with built-in analytics
Residential Estate Security Handbook 2020, Bosch Building Technologies , Products, CCTV, Surveillance & Remote Monitoring
Bosch IP 3000i cameras extend smart video surveillance to general security applications.
Read more...
---
Arteco Video Event Management Software
Residential Estate Security Handbook 2020, XtraVision , Products, CCTV, Surveillance & Remote Monitoring
Arteco views video analytics as an enhancement to the video security experience and not as a costly addition or complication to standard video management.
Read more...
---