printer friendly version
Securing transport hubs
July 2010 Integrated Solutions, Transport (Industry)
Standard, integrated, dynamic responses vital to lives, assets, reputation.
In transportation, be it air, rail or road, there are a number of high value items to secure, not least the lives of passengers. Unfortunately, as the recent spate of international attacks show, transportation hubs provide relatively easy, high profile targets for activists. Vigilance is key, but so is having a security policy and plan of action in place that ensures an effective, best practice response to identify potential threats.
"A fast, best practice response to threats, like bomb scares or medical alerts, needs to be in place if those responsible for safety at transportation hubs are to have any hope of effectively securing lives, vehicles, cargo and other assets," says Neil Cameron GM, Johnson Controls Systems & Service Africa. "Cost and the capability of security solutions are two hampering factors, however."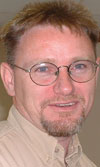 Neil Cameron
Airports, train stations, ports, even bus terminals and long haul transportation hubs are vulnerable. Transport companies must secure a number of locations, some of them hugely crowded and some quite remote. Responses in these locations need to be tailored to deliver the fastest possible response rates.
Take, for instance, a bomb scare. Without knowing the exact location of the device, it is going to be difficult to find. It may be in transit, it may be strapped to a live person; it may be at the terminal or stowed in a baggage compartment. No locations can be ignored, and every potentially dangerous situation needs to be factored into the response. High priority alerts need to go out to every hub and every vehicle, and there needs to be a standard response to: evacuating vehicles and terminals safely, ensuring the right emergency staff are alerted, securing assets, finding ways to avert secondary, potentially dangerous, impacts of the evacuation and transportation disruption, etc.
"Pre-incident planning as well as a practised and co-ordinated execution of a response is critical," says Cameron. "However, any number of scenarios could occur, all calling for some subtle – or not so subtle – change of plan. Leaving it up to the best effort of staff to make these decisions is akin to running blind. For an integrated and coordinated response, you want to be sure that you have the best information to base decisions on, and that everyone concerned knows what those decisions are."
Best-of-breed solutions
Linking CCTV, fire and intrusion alarms and access control will allow security personnel to monitor the situation and assist to coordinate actions and responses. For example, the authenticity of a fire alert can be checked using CCTV, then monitored. Simultaneously, the fire brigade and other emergency services will be alerted and evacuation processes can begin. Using standard software will allow identified best practice alert responses to be replicated across all transport hub locations. And once implemented, these can be refined and enhanced. However, cost constraints often lead to the selection of standalone security solutions with limited functionality, user interfaces that may not be easy to grasp, and settings that may be difficult to configure.
"The benefits or advantages intrinsic to best of breed solutions are that that they are built to enable compliance with global security regulations and requirements. This can be leveraged to the advantage of transport organisations. These solutions also make use of open systems, which enables easy integration into the wide range of niche, often proprietary, systems found in the transportation sector."
Johnson Controls' P2000 access control solution, for example, is based on an open architecture, and provides a user friendly, intuitive graphical interface. System operators can access real-time, dynamic maps containing interactive icons from which security systems and functions can be managed with a simple click. Additional options include Guard Tour, CCTV and Video Imaging capabilities. A feature of the application is Threat Level Support, which allow operators to adjust the entire country's or facility's security functions based on previously configured threat level parameters. All at the click of a button.
Cameron concludes: "It is important to take security seriously in the transport sector as the potential for harm, in terms of lives, financial costs and reputation can be high. Planning is vital. If budgets are a constraint, make use of a modular solution then scale up and scale out as needed or as funds allow – and one that enables you to lean on global best practices and makes an integrated, dynamic response possible."
For more information contact Johnson Controls, +27 (0)11 921 7141, Neil.Cameron@jci.com, www.johnsoncontrols.com
Credit(s)
Further reading:
Critical control management
Issue 5 2020 , Integrated Solutions
The critical control management process is an excellent practical approach to ensure effective controls over potentially catastrophic events.
Read more...
---
Adjusting to a new reality
Issue 5 2020, Technews Publishing , Integrated Solutions
COVID-19 to accelerate adoption of technology-enabled smart city resilience approaches: robotics, digital twins, and autonomous freight.
Read more...
---
Remote oversight imperative for smart buildings
Issue 5 2020 , Integrated Solutions
Duran Viera, CEO of Amecor, says one of South Africa's biggest drivers for smart building development is security.
Read more...
---
Shaping today's smart cities
Issue 5 2020, ZKTeco , Integrated Solutions
As our physical and digital worlds become intertwined, the absorption of new technologies in smart cities is inevitable.
Read more...
---
The evolution of security in residential estates
Residential Estate Security Handbook 2020 , Editor's Choice, Integrated Solutions, Security Services & Risk Management
Two large estates discuss their security processes and the ever-expanding scope of responsibilities they need to fulfil.
Read more...
---
Home-grown, cloud-based safety and security solutions
Residential Estate Security Handbook 2020 , IT infrastructure, Integrated Solutions
BeSecure has taken security and communications technologies and turned them into what is best described as care and safety solutions for the estate community in South Africa.
Read more...
---
Integrated security management system
Residential Estate Security Handbook 2020, Protoclea Advanced Image Engineering , Products, CCTV, Surveillance & Remote Monitoring, Integrated Solutions
Phorcas is a security information system developed by Protoclea designed to integrate multiple sub-systems into a powerful crime fighting solution.
Read more...
---
Your partner in contemporary business continuity
Issue 3 2020 , Integrated Solutions
Horizon Risk Management aims to provide optimum contemporary, but affordable, business continuity techniques for business in South Africa and abroad through stable, durable and incorruptible practices.
Read more...
---
Financing for the systems integrator
Issue 3 2020, Elvey Security Technologies , Integrated Solutions
Financing your security project through your technology distributor can benefit both the systems integrator and the end user.
Read more...
---
Safe and efficient buildings
Issue 3 2020, Hikvision South Africa , Integrated Solutions
With united systems, a building security solution then can work as a whole to create a safe and efficient environment.
Read more...
---